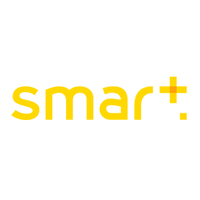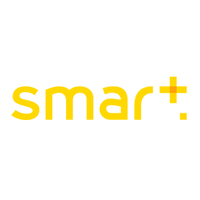 Smart AdServer, the independent ad tech platform, is reshaping its capital structure via a Management Buyout of current investor Cathay Capital by Capital Croissance, which becomes its new majority shareholder. Cathay Capital fuelled the foundational growth of Smart, and it will retain a minority stake in the company. Capital Croissance, a France-based investment fund with a reputation for accelerating fast-growth companies through equity financing, aims to accelerate Smart's growth ambitions to fully take advantage of the growing importance of scaled, vertically integrated ad tech platforms.  Smart is poised to benefit from the synergistic alignment with Capital Croissance, born out of its historical track record of partnering with media and technology companies.
With Capital Croissance's support, Smart intends to continue its US and international expansion as well as consolidate its verticalisation strategy, started a year ago with the acquisition of LiquidM, a Berlin-based demand-side-platform (DSP), as well as reinforce its ongoing development in the CTV market.  As a part of this transaction, Smart's management team is raising its collective stake from 8% to 15%. Idinvest and Adelie Capital also joined the funding round.
The transaction comes at a key point of maturation in the digital advertising ecosystem as the consolidation of 2019/2020 has clarified the technology partner marketplace for marketers and publishers to those companies with a more curational and integrated approach.
Cédric Boxberger, partner at Capital Croissance, comments: "The Capital Croissance team is delighted to support Smart's talented management team in its growth ambitions. We are particularly struck by their focus on expanding and deepening the value proposition through vertical integration with an emphasis on the U.S. In addition, we are aligned with their goal to capitalise on new opportunities in growth sectors like CTV."
"We are impressed with the considerable value that Smart is offering to both publishers and advertisers, and are convinced that the company will flourish in the ever dynamic digital advertising market."adds Fabrice Fleur, partner at Capital Croissance.
"Independence is key to our mission of bringing buyers and sellers closer together in a fully transparent, efficient and fair advertising market. With Capital Croissance's active support, we will continue to build an ad tech powerhouse as a truly autonomous supply- and demand-side alternative to Google," said Arnaud Créput, Smart's CEO.
Founded in 2001 within the French premium publisher AuFeminin, Smart became independent in 2015 and established itself as a highly profitable business with revenue growth of 10x from 14 mil. to 140 mil. Euros in 2020. Smart works directly with hundreds of buyers and more than 1,000 premium publishers worldwide. Smart's global footprint spans 12 offices across the world. 75% of its revenue is derived abroad with the following breakdown: France 25%; rest of Europe 45%; US 20%; LATAM and APAC 10%.

Equativ
Smart is the leading independent ad monetization platform built for premium publishers to serve demanding buyers. Our fully transparent platform and shared-interest business approach enables premium publishers and brands to get their fair share of ad...
Powered by PressBox
Ad TechCTVInvestmentM&AVertical