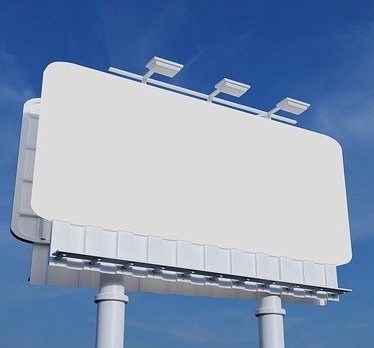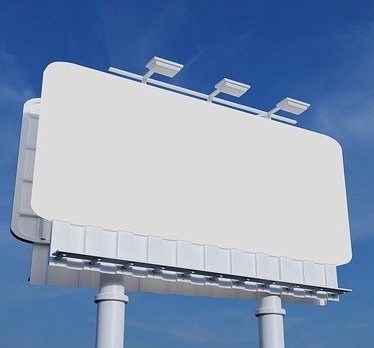 With consumers around the world confined to their homes, and few venturing outdoors, 2020 looked disastrous for out-of-home (OOH) advertising. Yet, despite the pessimistic outlook, OOH proved resilient, and adapted to the landscape with agility and flexibility. Now, many OOH leaders are confident that 2021 will be a year of growth and success for the space. We spoke to some of them to hear their predictions for the year ahead.
Much-needed technological standards will emerge this year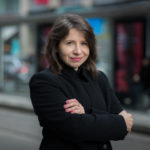 2021 for Programmatic OOH will be first of all about setting up international technology standards across DSP, SSP and media owners, that among other things means complementing RTB Protocol with OOH trading, as well as implementing playout-based trading and (near) real-time trading as a standard.
Currently the Programmatic OOH ecosystem is very fragmented and buying is still very manual for the clients. Next year we will also see which DSPs are really going to position themselves in the OOH market and what will be their USP. The DSPs which offer access to the majority of OOH media owners, solutions for omnichannel buying of not only OOH and Mobile, but also OOH plus Audio or TV, will win the game. Agencies and brands will surely review their technology stacks next year and choose providers with more innovative OOH approaches. 2021 we will have to define how we target and measure Programmatic OOH. Are MAIDS combined with location going to be targeting and measurement basic for OOH? As OOH is a one-to-many medium, are we as an industry ready to approach targeting and measurement from a new unthinkable angle: cohort-based? Are we going to define new KPIs, for example CPP (cost per playout) and maybe CPP cohort-based? This and other questions will have to be addressed next year.
Creativity in OOH is another area I believe will start to develop in the coming months. OOH is simply born to rock creation and the natural next step is HTML5 and DCO development and its integration into the Programmatic OOH ecosystem. Whoever masters these challenges next year will ascend to the Programmatic OOH throne.
Dorota Karc, head of programmatic, WallDecaux (JCDecaux Group)
The flexibility shown in 2020 will drive growth within the traditional OOH ecosystem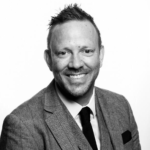 2020 was certainly a challenging year within the OOH channel, as the global population was told to stay indoors. However, behind the scenes it has been a year of incredible evolution for OOH to be the final channel to offer programmatic planning and buying to clients. Both the demand and supply sides are now aware that they need programmatic capabilities, and there is increased expertise entering OOH to ensure a smooth programmatic transition.
The past year has highlighted the need for flexibility, particularly with a background of stop-start lockdowns affecting the impressions served by key OOH digital screens. Programmatic platforms enable advertisers to dial up or down accordingly, and with impression multiplier data derived from millions of mobile location data points. This allows us to understand the difference between the online (one-to-one) world and the OOH (one-to-many) world.
2020 has also shown us that there is a real opportunity for publishers to utilise and monetise inventory in the year ahead. Looking to 2021, my prediction is that the proven agility and greater efficiencies sustained by programmatic DOOH in 2020 will fuel its continued growth within the traditional out-of-home ecosystem. Accomplishing this will require DSPs and SSPs in the DOOH environment to collaborate with media owners and buyers to better communicate how programmatic can help improve DOOH and allow OOH to operate more effectively in a cross-channel world.
Nigel Clarkson, chief revenue officer, Hivestack
Measurement will become a key focus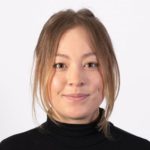 2020 was the year in which we saw our clients sit up and take notice of how programmatic and addressable technology can be utilised in the world of digital out of home. So far the story of flexibility, creativity and targeting has been an exciting one for us to tell to our clients and I think in 2021, we'll see the story develop further around measuring the performance and effectiveness of digital out of home in real-time.
As we become more accustomed to the programmatic and addressable targeting capabilities available to us across digital out of home, we'll be eager to work with our partners to see how those capabilities can be further developed to allow us to measure the effectiveness of our campaigns in real-time and as a result, optimise in-flight towards specific client objectives. We might see this in the form of existing out of home measurement providers making their data more readily available in real-time in the DSPs or, and perhaps more excitingly, new solutions coming to market that mean we can offer our clients truly closed loop solutions across their programmatic digital out of home campaigns. Whatever that might be, I predict, and hope, that in 2021 we'll be telling the story of how digital out of home campaigns have been measured against, and optimised towards, a client's business objectives in real-time, resulting in even further alignment across our omni- channel campaigns.
Yasmin Andrews, product & strategy manager, Matterkind
Covid-19DOOHOOHPredictionsProgrammatic