Google Defer FLoC Testing in Europe Over GDPR Fears; ByteDance Acquire Moonton for $4bn
by Grace Dillon on 24th Mar 2021 in News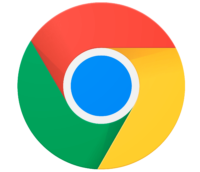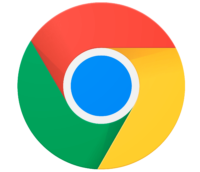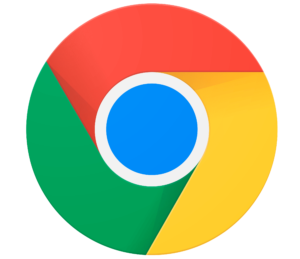 In today's ExchangeWire news digest: Google announce they will postpone plans to test their FLoC solution in Europe after concerns emerge that it breaches EU data laws; TikTok parent-company ByteDance acquire Moonton Technology to bolster their Nuverse gaming unit; and video impressions grow in the US thanks to increased investment in programmatic and CTV advertising.
Google hold off from testing FLoC in Europe due to regulatory fears
Google have announced that they will not make their FLoC (Federated Learning of Cohorts) targeting solution available for origin testing in Europe, mooting plans to trial the technology in the region this month. The decision comes amidst concerns that the method, which forms part of the tech giant's post-cookie Privacy Sandbox, violates GDPR and the ePrivacy Directive.
The move was announced at a meeting of the Improving Web Advertising Business Group (IWABG) at the World Wide Web Consortium yesterday (23rd March), where Google engineer Michael Kleber admitted that FLoC may be incongruent with EU privacy legislation. A lack of clarity over who will be responsible for controlling and processing data to create the cohorts, as well as the potential use of FLoC IDs and a current uncertainty over whether internet users can feasibly give explicit consent for how their information is used under the technology could put the cookie-replacement on the wrong side of Europe's key data laws.
Kleber's statement was later backed-up by a tweet from Chrome product manager Marshall Vale, which said that the search leader will begin a "FLoC origin trial for users in the US and select other countries, and we expect to make FLoC available for testing worldwide at a later date." Vale was keen to emphasise that FLoC will make it to Europe eventually, writing in a follow-up tweet that Google "are 100% committed to the Privacy Sandbox in Europe."
ByteDance acquire Moonton gaming studio in $4bn deal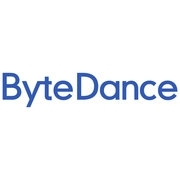 ByteDance, the parent-company of prodigious video app TikTok, have acquired gaming studio Moonton Technology in a deal worth an estimated USD $4bn (£2.9bn). The purchase, announced on Monday (22nd March), will see the Shanghai-based studio subsumed into ByteDance's gaming division, Nuverse.
The deal falls under a spate of similar acquisitions and investments in smaller gaming studios by the Beijing-based tech giant, which total at least a dozen since 2018. The move marks a clear ambition to claim a stake in China's gaming market, and to take on top competitor Tencent. The acquisition of Moonton reiterates the intense rivalry between the two firms, with Tencent having made their own, unsuccessful bid for the studio.
Founded by Tencent alum Justin Yau, Moonton is most well-known in Southeast Asia for their Mobile Legends title, a multiplayer online battle arena (MOBA) game. According to an internal memo from Moonton CEO Yuan Jing, the studio will continue to run independently from ByteDance after the acquisition is completed.
Commenting on the acquisition, ByteDance said "Through cross-team collaboration and drawing on lessons and insights from its own rapid growth, Moonton provides the strategic support needed to accelerate Nuverse's global gaming offerings."
Programmatic and CTV behind growth of video ad impressions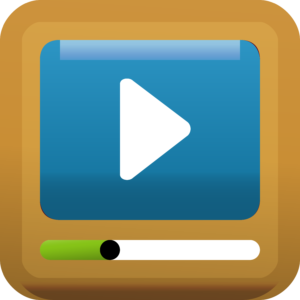 Retail advertising video impressions rose by over 50% in the US last month, driven by an astonishing growth of investment into programmatic and CTV audience buying. Data released by video ad impression analysis firm Innovid reveals that a 212% increase in programmatic buying and a 159% rise in CTV combined to push total spend on video up 63% year-over-year and 35% compared to February 2020.
Delving further into their research, Innovid revealed that overall impressions for CTV rose 62%, whilst mobile increased by 23% and PC grew 3%. Video impressions increased across all verticals, according to the research, and video impressions grew across non-retail sectors, rising 23% in financial, 30% in pharmaceutical, and 54% in telecom. CTV impressions jumped 95% for automotive ads and 104% for CPG spots.
For publishers, social proved the most fruitful source of impressions, with the number generated rising by 52% y-o-y. Digital came in a close second, with impressions growing 42%, followed by 26% from programmatic, and 24% from broadcasting.
Commenting on the findings, Innovid SVP of marketing Stephanie Geno said that retail brands' focus on CTV and programmatic indicates that "retailers are embracing digital capabilities to reach their shoppers and building unified experiences across all touchpoints and channels."
Ad SpendGamingGoogleTargetingVideo