Digital is now an Ecosystem in its Own Right: Q&A with Garrett O'Reilly, Hearts & Science
by Grace Dillon on 28th Apr 2021 in News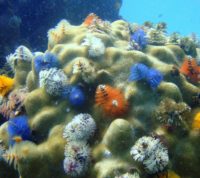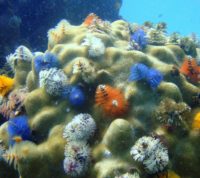 In the wake of his agency's creation of a brand new head of digital role, Hearts & Science MD Garrett O'Reilly (pictured below) discusses digital transformation, its impact on the ad tech industry over the past year, and what the future could look like for digitisation in this exclusive Q&A.
What brought about the creation of the new Head of Digital role?
The days when 'digital' could be thought about as a channel are long gone - today, it's part of an ecosystem where activation meets data, meets technology, meets innovation. So we've already got a wealth of digital expertise across the various disciplines within the business.
Now's the time to really unlock the full potential of our expertise and talent, and a head of digital ensures we're making all those connections effectively and efficiently to deliver best in class solutions. The role is focused on bringing an overarching vision that will help our clients navigate an increasingly complex marketing landscape, to deliver connected, effective solutions.
How important has digital become to Hearts & Science's business model, and how important do you think it has become to agencies generally?
We're four-years old - so still the newest kid on the block. A big advantage of that is that we're digital natives - digital has been a part of our DNA from day one. This has been integral in making us a top 20 UK media agency in a short space of time, because digital is now less a discipline or a distinct media channel and more of a(nother) marketing touchpoint. What makes it critical for every agency, every client, is the fact that it's the primary means of understanding audiences.
It's still transforming how our clients operate, by allowing them direct access to their customers to drive growth in real time and with relevance. As I noted earlier though, it's a complex space that goes beyond 'traditional' marketing, and clients increasingly need access to a broader set of specialists to help them make the most of what's an ever-evolving landscape and importantly deliver tangible outcomes for the business
What have been the greatest challenges for agencies over the past year?
The biggest challenge is talent: how do stand you out in order to attract, train and retain these specialists?
Some agencies have had to scramble to diversify their offer and have struggled with how they integrate new specialisms into their business, while maintaining the standards of their heritage offer. It's not just about factoring in new skills - they're all connected and how each is combined will greatly influence the outcome in different ways.
Couple that complexity with adapting to the new (non-siloed) ways of thinking that are required to mesh the evolving skill-set into a coherent and joined-up client service and you start to appreciate why it's hard to attract and retain the right people.
What have been the most dramatic changes to have been sparked by the events of 2020? Were any of these changes surprising to you?
The past year has proved that necessity really is the mother of invention. Agencies have had no option but to embrace flexibility in everything they do – and actually we've come out as a better, more agile industry on the back of this. What's perhaps most positive is a shift to an outcomes-driven approach.
The acceleration of ecommerce is well-documented, it's been way ahead of the roadmap for many brands and for many this will be seen as a positive, at least when the dust settles.
Maybe less well covered is the huge amount of innovation from brands, particularly in new product development and also in distribution strategies that align to changing buying patterns. In many cases, they had little option, but these moves have unlocked a host of fresh opportunities. For example, better brand and UX management and control, or now having greater potential to mine for insights from the influx of first-party data and activate from this.
We all know about the decline of the high street even pre-pandemic; the surprise has been how quickly 'local' has risen as a growth driver. The 'doughnut effect' lends itself to more addressable opportunities to reach audiences and to provide much more relevant contextual messages to potential customers.
How does the relationship between client and agency now compare to a year ago?
At Hearts, we've seen our client relationships become demonstrably stronger than ever. That's not just me patting my own back! We conduct satisfaction surveys twice a year and since the start of the pandemic we've achieved our highest ever scores across the board and maintained them. I suspect other agencies will be seeing a similar pattern, and there are some clear reasons for it.
First, we've got to know our clients as 'real' people – and vice versa. We've been invited into each others' living rooms and spare bedrooms, sometimes we've even got to know partners and children. This has resulted in a shift towards much more human and empathetic relationships.
Even more significant is the importance of trust and expert consultancy in the face of such deep and sometimes devastating uncertainty. The past 12 months have reinforced why it's invaluable to be able to turn to a third party who can offer objective advice based on expertise and, crucially, experience.
These core values - in-depth expertise and specialism coupled with hands-on, wide-ranging experience - are irreplaceable in a landscape that has been commoditised and where clients can call on self-serve software platforms to manage their media and marketing functions in-house.
What are your predictions for digitisation over the next year?
Strong brands and great digital products will be key to ensuring consumers maintain the new digital habits they've formed as we come out of the pandemic.
I suspect we'll see the dial start to swing back from performance to brand as those businesses that have benefited most from changing shopping behaviours – for example, the grocers – seek to stay front-of-mind to hold on to the gains they've made.
The other huge change on the horizon is the final nail in the coffin for third-party cookies. The result will be a fundamental shift to quality over the long-tail. The most trusted publishers will clean up and many of the less transparent digital businesses will fall by the wayside. While there will be a period of adjustment for media brands and agencies alike, the online experience will emerge as a better one for consumers.
With the cookies short-cut gone, we'll see the re-emergence of the craft of context planning. Brand planners and advertisers will have to get more creative in how they gauge customers' motivations, attitudes and behaviours to elicit the desired reaction. This should be seen an opportunity - so bring it on!
AgenciesCovid-19DigitalDigital MarketingMarketing