First-Party Data and Post-Cookie Solutions – Q&A with OMD's Monty Weber
by Grace Dillon on 13th May 2021 in News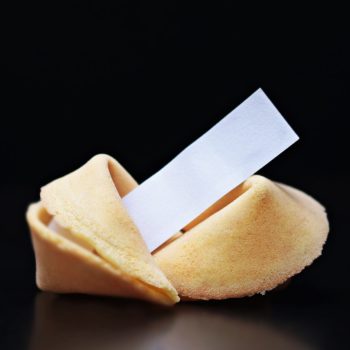 In this exclusive Q&A, Monty Weber (pictured below), global digital lead at OMD and Wires 2021 judge, evaluates the industry's readiness for the post-cookie era, and shares his thoughts on some of the most prominent alternative targeting solutions.
Has ad land really got to grips with implementing post-cookie strategies?
I'd say it has got to grips with planning to implement post-cookie solutions. There are a lot of theoretical cases in the market at the minute and fewer practical examples of where "post-cookie" strategies have been tried and tested, and it's certainly rare to see where they've been put into place in a scalable way. In other words, there is a willingness, but the market is still playing catch-up on technical integrations, commercial models, and operational processes.
Will the most effective post-cookie solutions be built on first-party data?
More often than not, the most effective data strategies are built on first-party data. But all data is first-party to someone. The challenge created by the loss of the third-party cookie is not that first-party data will cease to exist, but rather that it will become increasingly difficult to distribute and action against the insights we can derive from this data. The most effective post-cookie solutions will enable not only first-party data's collection and unification, but also its activation. We also mustn't forget that, although brands know a lot about their own customers, there are things they don't know, and there are many unknown potential consumers that they're seeking to reach. In these cases, second- and third-party data will become increasingly important.
Some people have dubbed the death of the cookie the rebirth of contextual targeting. Do you agree with them, or do you think that they overestimate the capabilities of contextual?
Contextual will be an important part of the approach developed to counter the loss of the third-party cookie. But there are two important points to be made in the area of contextual:
Contextual has not been reborn; it's been redefined. We're not just looking at content on the page – we're looking at a range of contextual signals such as location, time, and weather. In most cases, we want to go beyond simply the words on the page, to the mindset and the moment a consumer finds themselves in.
Contextual has limited applications. It is primarily a prospecting device, with limited hooks into first-party data, and is unable to solve some of the fundamental challenges in measurement and attribution.
What impact will Google's rejection of alternative IDs have on publishers' and tech vendors' initial post-cookie strategies?
There is very little to expect. Those producing alternatives were not labouring under the pretence that Google would adopt their ID solution, and were instead focusing on the open web. This does potentially bolster the narrative of ad tech vendors operating in the open web, who feel they may be able to offer capability in ID-level targeting, measurement, and attribution that Google will become increasingly unable to match.
How effective do you think cohorts are, and what are your thoughts on Google's FLoC?
At OMD we've had success in initial cohort pilots, and see promise in the approach – the critical issue will be the way in which they are implemented, the degree of advertiser control, and the specificity of segmentation. We've not been able to trial Google FLoC. The approach of having Google Chrome act as an intermediary poses challenges from the perspectives of user privacy and of publishers having control over their own audience data. It appears Google FLoC will be mostly used to replace Google Affinity segmentation and other upper-funnel audience capabilities within DV360, but will be available to others operating in the programmatic ecosystem (such as TTD and other DSPs), perhaps diminishing DV360's USP of providing access to Google's proprietary data.
Do you think that recent and impending changes to targeting offer hidden opportunities for ad tech?
Never waste a good crisis. Whenever chaos and tough challenges appear in ad tech, there will be hidden opportunity. According to the Winterberry Group report, investment in identity solutions across US and EU is set to double between now and 2024 to USD $12.5bn. There are certainly many in the more technical forums of our industry that welcome the demise of the third-party cookie. The technology is almost 30 years old, and has struggled to keep pace with an evolving digital marketing ecosystem, with increasing numbers of vendors and increasing sophistication in use cases. There will also undoubtedly be an opportunity for reflection on the relationship between brands and their customers, the correct use of data in advertising, and the necessity and proportionality of micro-segmentation and personalisation. In my view, such reflections should be welcomed by the industry.
The Wires Global 2021 awards are now open for entry, with an early bird deadline of 28th May 2021. Please visit our dedicated awards platform for further details and to enter.
DataFirst-Party DataIDPost-CookieTargeting