IAS Launches First Manga Series on Ad Verification for Japanese Marketers
by ExchangeWire PressBox on 13th May 2021 in News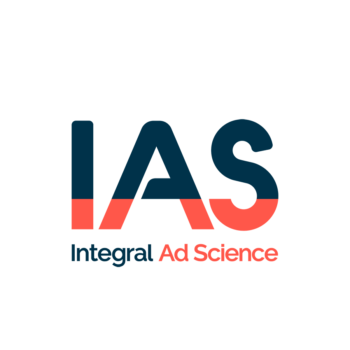 Integral Ad Science (Headquarter: NY, USA, CEO: Lisa Utzschneider, Tokyo Office: Chiyoda-ku Tokyo, IAS), a global leader in digital ad verification, today launched a Manga infobook titled "Understanding Ad Verification with Manga!" 
Although awareness of ad verification as a solution to media quality issues such as brand safety, ad fraud, and viewability in the digital advertising ecosystem is growing in the Japanese market, efforts to understand and implement the solution are still in its early stage. IAS aims to raise awareness and deepen understanding of ad verification by introducing the basic concepts and approaches of ad verification through Manga. IAS contributes to the transparency and soundness of the digital advertising industry through its ad verification technologies not only in Japan but to the global markets. The new Manga booklet is available for free download on the IAS website.
In the latest Media Quality Report, Japan's ad fraud, brand risk, and viewability were among the lowest in the world. The lack of transparency in digital advertising is being recognised as an issue not only for the digital industry, but for society as a whole. With the launch of JICDAQ (Japan Institute for Certification of Digital Advertising Quality), a third-party organisation that provides third-party certification of the quality of digital advertising, and the release of a report by the Cabinet Office's Digital Market Competition Council that outlines issues and recommendations for ensuring the fairness of transactions and improving transparency for the sound development of digital advertising, moves to resolve these issues are now in full swing.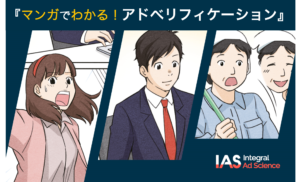 Created by IAS, which provides ad verification solutions that support the optimisation of digital advertising by addressing issues such as ad fraud, brand safety, and viewability, this Manga provides an easy-to-understand overview of the basic concepts of ad verification, solutions, and use cases, through Manga and explanations.
In the Manga, the main character, Rinosuke Adobe, a young digital advertising manager at a fictional automobile manufacturer, and his team member, Tsugumi Suehiro, solve problems such as brand risk and ad fraud by using ad verification. This Manga is designed to help marketers who have heard about ad verification, but doesn't know what it means in detail, are thinking about getting involved in ad verification, or want to get involved but are struggling to gain understanding within their company. The contents of the book will support those in the field of digital advertising, as well as those at companies and agencies who are working to optimize and improve the health of their advertising.
Takeshi Yamaguchi, sales director Japan, Integral Ad Science says, "Our latest Media Quality Report showed that ad fraud, brand risk, and viewability continues to be a huge concern for Japan's digital advertising industry. Japanese digital ad budgets continued to grow even throughout the challenges of H2 2020, while ad fraud rates have also increased. IAS created this Manga comic book to help creatively communicate the importance of ad verification and present the verification solutions in an easy to understand format for our partners ".

Integral Ad Science
Integral Ad Science (IAS) is a global leader in digital media quality. IAS makes every impression count, ensuring that ads are viewable by real people, in safe and suitable environments, activating contextual targeting, and driving supply path optimi…
Powered by PressBox
Ad FraudAd VerificationBrand SafetyJapanViewability