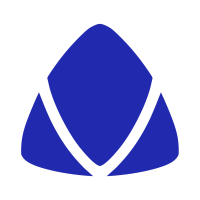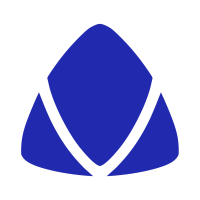 Breast cancer awareness charity CoppaFeel! has enlisted the leading UK-based in-game advertising company Admix to help launch the charity's first foray into gaming, with a highly innovative 'In-Play' digital ad campaign running throughout summer 2021. 
The campaign will feature CoppaFeel!'s standout ad creative, which will be 'digitally injected' by Admix directly into mobile gaming content without disrupting any gameplay. CoppaFeel!'s In-Play campaign will run across multiple gaming genres, targeting women aged 18-24. In the UK, 1 in 7 women will be affected by breast cancer in their lifetime and CoppaFeel!'s research shows that just over half of young women are confident to start checking their boobs.
CoppaFeel! In-Play ads will appear across highly popular hits among female gamers including the likes of: Equestriad, Cat Simulator, Beat Blader and Ultimate Car Simulator. This is all geared towards raising awareness for the charity's core mission: to ensure all breast cancers are diagnosed early and correctly by encouraging young people to regularly check their chests and understand that they know their body better than anyone else.
Gaming is a fast-growing, global industry that's worth over USD $159bn (£113bn) annually, three times the audience of film and music combined with women making up half of mobile gamers worldwide. Admix' pioneering 'In-Play' advertising solution empowers brands like CoppaFeel! to reach highly engaged mobile gaming audiences at scale, in brand safe environments.
Harri Lowndes, marketing manager at CoppaFeel!, commented:
"All the work we do at CoppaFeel! aims to speak to young people in their natural habitat and we're always on the lookout for new and innovative ways to remind all young people that knowing their bodies could save their lives. We are really excited to be working with Admix to reach a new, engaged audience in the mobile gaming world and hope that this ad campaign will help to spark conversations amongst young people about the importance of checking their chests regularly."
Nina Mackie, global agency partnerships director, Admix, commented:
"We're absolutely thrilled about our collaboration with CoppaFeel!, a charity that is really close to my heart. Gaming audiences are largely untapped by brands so this partnership offers CoppaFeel! the chance to spread their message to a young & highly engaged audience in a non-disruptive way using our native in-play ads.
Awareness raising campaigns like this current one from CoppaFeel! show that mobile gaming serves as an invaluable media channel not only to educate, but to foster positive brand interaction and engagement. Now, thanks to our recent partnership with IAS, Admix' ad inventory is measured and verified by a trusted, independent partner making for a brand safe environment for all. We hope to continue working with CoppaFeel! long term and will continue to support their awareness campaigns in the future."

Admix
Admix is an in-game monetization solution powering non-intrusive ads, similar to product placements, within games. Launched late 2018, the company has attracted over $10m in funding from VCs and over 300 game publishers. Admix provides their own SDK,...
Powered by PressBox
AdvertisingDigital MarketingGamingIn-GameMobile