Zipline Raise $250m; Stingray Acquire Calm Radio
by Grace Dillon on 6th Jul 2021 in News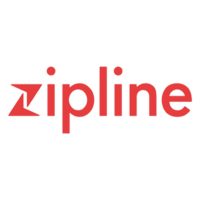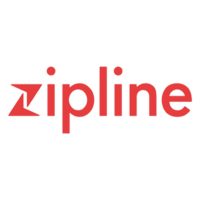 In today's ExchangeWire news digest: drone delivery and logistics service Zipline raise USD $250m in fresh funding; Stingray Group acquire Calm Radio; and global SVOD revenues are forecast to grow to over USD $70bn this year.
Zipline raise $250m, secure $2.75bn valuation
Delivery and logistics start-up Zipline have raised USD $250m (£180.6m) in fresh funding, bringing the company's valuation up to USD $2.75bn (<£2bn). The firm, who currently focus on delivering essential medical supplies using autonomous electric drones, will use the latest investment to continue to expand their logistics networks in Africa and the US.
Launched in 2014 and initially established in Rwanda and then Ghana, Zipline currently own and operate their entire fleet of drones, designing and manufacturing the vehicles, operating software, and launch and landing systems. Yet according to the company's CEO Keller Rinaudo, it is Zipline's logistics network that has really helped them succeed; the company have developed partnerships with logistics firms in their current markets (including UPS in Rwanda, Toyota Group in Japan, and Novant Health in the US).
The pandemic proved a boon for Zipline, who were able to extend their operations to deliver personal protective equipment and even COVID vaccines, with the company aiming to have delivered 2.4 million doses by the year's end. The business are now in the process of applying for a full commercial operating certificate from the US's Federal Aviation Administration, having operated under an emergency waiver throughout the health crisis.
Stingray acquire Calm Radio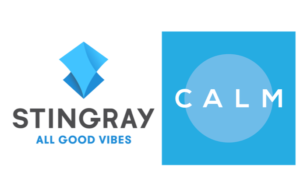 Calm Radio, the biggest global online music streaming service for relaxation and wellbeing, has been acquired by Stingray Group Inc. With the purchase, the leading music, media, and tech firm expand into the wellness industry, and increase both their catalogue of curated music content and their subscriber count.
Calm Radio, who specialise in audio used to boost wellbeing and relaxation, provides 500 free-to-listen music channels and over 1,000 premium channels of relaxing sounds, including calming sounds, sleep sounds, and guided meditation.
With more than 1 million unique monthly users and over 30,000 streaming subscribers, Calm makes a significant addition to Stingray's own user base. The acquisition also complements Stingray's own Stingray Music and Stingray Naturescape offerings.
"We are delighted to welcome Calm Radio to the Stingray family and expect this strategic acquisition to deepen our presence worldwide with its premium life-enhancing and relaxing music offering," Stingray president, co-founder, and CEO Eric Boyko said. "As the undisputed world-leading provider of music programming, Stingray can seamlessly integrate Calm Radio into our existing platforms, enabling us to distribute the content further and expand our reach globally."
Global SVOD revenues to hit $71bn in 2021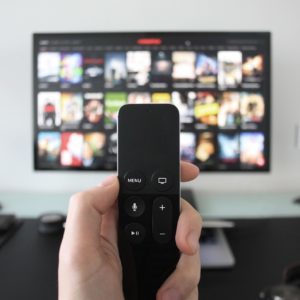 Worldwide revenues from subscription video-on-demand (SVOD) services are expected to grow by 20% to USD $71.2bn (£51.5bn) this year, according to research from TradingPlatforms. The firm predict that revenues will continue to grow over the coming years, rising by 16% in 2022, 12% in 2023, 9% in 2024, and 7% in 2025.
According to the forecast, the US will account for USD $32.1bn (£23.2bn) of the $71.2bn total, whilst China will contribute USD $11.9bn (£8.6bn). Other leading contributors include the UK, with USD $2.9bn (£2.1bn); Japan, with USD $2.2bn (£1.6bn); and Germany, with USD $2.1bn (£1.5bn).
The online education and research platform for online traders also estimate that the number of global SVOD subscribers will breach the one-billion barrier this year, and grow to 1.4 billion by 2025. Streaming services currently have a 14.3% reach worldwide, with the US also leading in terms of audience proportion (45.7%). Sweden takes second place, with 40.4% of residents subscribing to a SVOD service, whilst Canada (37.4%), Norway (35.8%), and the UK (35.5%) are all high-ranking markets.
AcquisitionAudioInvestmentStreamingSVOD