Taboola Launches New Premium Advertisers Programme For Brands And Agencies Across EMEA
by ExchangeWire PressBox on 18th Aug 2021 in News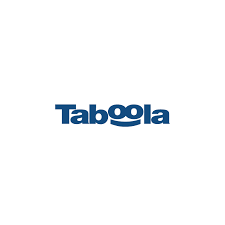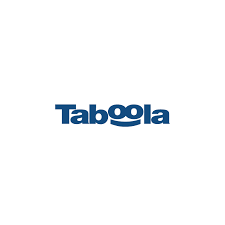 Taboola (Nasdaq: TBLA), a global leader in powering recommendations for the open web, helping people discover things they may like, has today announced its new Premium Advertisers Programme to empower brands and agencies with best practices to increase customer acquisition, platform adoption, campaign success, and growth potential across Taboola's platform.
Taboola rolled out the inaugural Premium Advertisers Programme with the pilot programme kicking off during and through 2020 and the Covid-19 pandemic with participants from leading brands and advertising agencies across EMEA willing to invest in a full-service optimisation package.
Some of the VIP services are hands-on training with Taboola's creative workshop team, getting a customised creative strategy including a full-funnel analysis and content asset creation, other curated workshops and training sessions such as vertical analysis, CVR trends and marketing data for brands, client insights analysis, executive roundtable series, private Q&A sessions with product leads, private sessions with the senior executive team, and upgraded SLA's to ensure seamless and successful campaign rollouts.
Sharing views on their experience going through the Taboola's Premium Partner programme, David Said, head of native advertising at Resolution Media- a subsidiary of Omnicom in Germany said, ''Being a Taboola Premium Partner in Germany, we have experienced outstanding service levels, unparalleled in the German Native Advertising space. For us, the success of the programme has been underpinned by the revamp of Taboola's campaign management platform (Taboola Ads), and the continuous development of features aiming to improve campaign performance. This has enabled us to leverage the maximum success for our clients and position Native as a strategic channel with top brands in Germany".
Omer Sadeh, social media and native acquisition team leader at eToro in Israel agreed, "The cooperation with Taboola is one of our strongest. It spreads out from optimisation and testing, localisation and creatives, all the way to building our unique strategy according to eToro goals".
Bastien Machefert, head of display at Meetic in France added, "Transparency and accountability. We fully trust our account managers in their effort to bring us the best performances, and that's why we share that much data. We particularly appreciate working as a team on our daily optimisations and on more unusual issues".
Dimitris Troulis, senior biddable executive at Performics/Ancestry concurred, stating, "The collaboration with Taboola is amazing! The team has always been super responsive and helpful. It has been a real pleasure working with them".
Chris Spong, senior account manager at Mediacom Global (for Dell), is excited to be joining the programme, "We love the innovation being proposed and know that this programme will make an enormous impact to our bottom line".
Brands and agencies working with Taboola across EMEA can reach out to their account managers to learn more about Taboola's Premium Partner Programme.

Taboola
Taboola powers recommendations for the open web, helping people discover things they may like. The platform, powered by artificial intelligence, is used by digital properties, including websites, devices and mobile apps, to drive monetisation and use...
Powered by PressBox
AdvertisingAgenciesBrandsEMEAPerformance