Everyone Should Be Prioritising Addressability: Q&A with Travis Clinger, LiveRamp
by Grace Dillon on 22nd Oct 2021 in News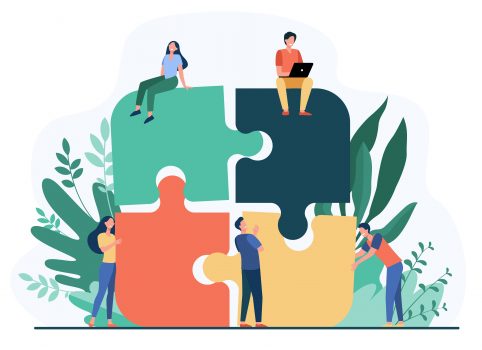 In association with LiveRamp.
In this exclusive interview ahead of ATS London 2021, Travis Clinger, SVP addressability and ecosystem at LiveRamp, explains why the ad tech industry should be investing in addressability to improve their operations and to build consumer trust.
Why should marketers invest in addressability?
Crucially, we've found that addressable, people-based identity solutions deliver better campaign results. Consumers want the internet experience to be tailored to their interests and previous online behaviours, but they don't want to feel followed or frustrated by retargeting activity. People-based identity works better at this - enabling frequency capping across devices and channels. Furthermore, an added benefit to investing in addressability is that people-based buys are inherently tied to a value exchange that helps build continued trust with consumers.
As we approach addressability without cookies and mobile identifiers, it's more important than ever to embrace technologies that build and restore trust within the advertising ecosystem.
Are there any best practices marketers should consider when deploying an addressable identity solution?
Ultimately, there is no one-size-fits-all solution - not everything works the same for every brand (or publisher). Marketers therefore need to be open to new ways of working, as existing strategies will need to be re-evaluated. Marketers must be prepared to test, learn and adapt by working with the right partners to ascertain what's going to drive the best business outcomes for them.
It's important that marketers work with addressability partners who are neutral and interoperable, giving marketers more flexibility in how they deploy campaigns, and enabling them to work with their preferred media platforms and publisher partners.
How can the publishers support these efforts?
It's in publishers' best interest to support people-based addressability across the media supply chain. This protects publishers' revenue and enables them to better connect their inventory to marketer demand, helping them to build deeper relationships with those marketers. In fact, LiveRamp's survey from earlier this year revealed that brands are looking for more direct contact with publishing partners, with 85% of respondents believing that their brand would benefit from a closer relationship with their key target publishers.
One way to build more direct relationships with brands is by building trust with publishers' audiences. To succeed, publishers have to do a better job of communicating to individuals the value exchange that occurs when they come to a publisher's site in search of content or experiences. The mechanisms that enable these value exchanges to happen are triggered by authentication events, such as logging in or signing up for a newsletter. The more a publisher can tailor this experience for its users, the more likely they are to build trust, deliver transparency, and get that coveted first-party data. And then, with the help of an authenticated traffic solution, publishers can connect their first-party data to marketer demand.
What benefits does addressability offer to consumers?
First and foremost, addressability provides consumers with increased transparency, trust, and control. It also upholds and enhances consumer privacy.
A tangential, and equally important, benefit for consumers is that they receive experiences – including ads – that are tailored to them. And when the experience is personalised, it's more enjoyable.
It's important to note that most of the internet today is authenticated - Facebook, Google, and Amazon are all largely authenticated experiences. The open internet has relied on third-party cookies for too long and this is why the vast majority of new ad spend goes into the walled gardens. Open internet publishers should look to leverage the learnings of the walled gardens to offer enhanced addressability.
What are the main challenges to implementing people-based first-party advertising, and how can these be overcome?
The biggest challenge for publishers is developing deeper, trusted relationships with their consumers. Many publishers have strong authenticated traffic today, but there are also those who do not. These publishers must work on consumer engagement strategies and optimise getting more logins and newsletter signups.
For marketers, the challenge is testing and leveraging these new solutions which work differently to third-party cookies. Marketers should start buying today so that they can learn how the campaigns perform and start reaching previously unaddressable inventory like Safari and Firefox.
What big opportunity does addressability afford as the industry approaches the post-cookie era?
Addressability can help build consumer trust, put the consumer and the publisher in control, and create an environment where advertisers and publishers can work closer together to deliver meaningful outcomes for brands.
For advertisers, there's a huge opportunity to better connect with consumers by leveraging their first-party data to personalise, frequency cap, and measure without the need for third-party cookies, device IDs, and IP addresses.
---
ATS London 2021 will take place on 3rd-4th November at Lee Valley VeloPark. Tickets and further details are available via the ATS London 2021 events hub.
AddressabilityCustomer ExperienceIdentityMarketerPost-CookiePublisher