SoftBank Face Third Conflict With Allen Wu; The CMA to Babysit Google's Privacy Sandbox
by Zara Briggs on 14th Feb 2022 in News
In today's ExchangeWire news digest: SoftBank are facing a third legal fight with the head of their Chinese joint venture, Allen Wu; the CMA will oversee the development of Google's Privacy Sandbox after legally binding commitments were agreed; and a non-profit organisation have filed a lawsuit against the President of Nigeria to publish the agreement which led to Twitter's reinstatement.
SoftBank face growing concerns over Arm's IPO

Japanese conglomerate SoftBank are facing a  third legal conflict with the head of their Chinese joint venture, Allen Wu, disrupting their efforts to list Arm on the New York Stock Exchange. The case has been filed against Arm China by one of Wu's shareholder companies, according to court documents seen by the Financial Times, in Wu's  latest effort to keep  control over the business unit. This legal case is the third since 2020, when Arm China's board voted 7-1 to have Allen Wu removed. Wu, who refused, still retains control of the venture due to legal rights. 
SoftBank hinted at an IPO last week after the announcement that the proposed Nvidia acquisition of Arm Holdings fell through due to growing unease from regulators. Under the USD$40bn (~£29.5bn) agreement, Arm would've operated as a division of Nvidia out of their current headquarters in the United Kingdom, while SoftBank would retain a minority stake of under 10% in the computing firm. 
Going public could, however, be put on hold due to their legal fights. Last month, it was disclosed that Arm was unable to verify Arm China's revenues as a result of the conflict. This lack of clarity and communication is unappealing to investors and could jeapordise their attempt at a successful IPO.
The CMA will oversee Privacy Sandbox's development
The Competition and Markets Authority (CMA) will be babysitting Google over their Privacy Sandbox proposal after agreeing to the tech giants's commitments addressing anti-competitive concerns. In an  announcement made on Friday (11 February), the British watchdog said  that they are satisfied the new proposals will protect users' privacy due to "an in-depth investigation and extensive engagement with Google and market participants". The CMA and the Information Commissioner's Office (ICO) will oversee the development stages following the investigation that opened in January last year.
The CMA's Chief Executive, Andrea Coscelli, commented, "our intervention in this case demonstrates our commitment to protecting competition in digital markets and our global role in shaping the behaviour of world-leading tech firms. The commitments we have obtained from Google will promote competition, help to protect the ability of online publishers to raise money through advertising and safeguard users' privacy. While this is an important step, we are under no illusions that our work is done. We now move into a new phase where we will keep a close eye on Google as it continues to develop these proposals."
Other commitments involve ensuring that ad tracking will protect competition, as well as an assurance that Google will not remove third-party cookies without the go-ahead from the CMA within a 60-day period. The commitments will be implemented globally.
In further news, Google Analytics have been accused of breaching European Union privacy laws in France after it was  discovered that an unidentified local website's use of the web service was not compliant with GDPR, Article 44. According to reports, the website has been transferring personal information outside the bloc to locations without an equivalent user protection framework. A similar decision was found in Austria last month.
The President of Nigeria is being forced to publish Twitter agreement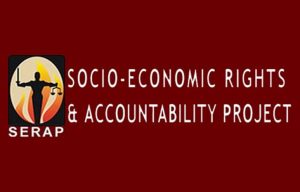 The Socio Economic Rights and Accountability Project (SERAP) have gone to the Nigerian High Court in order to force the government to publish the agreement with Twitter which led to the social media platform's reinstatement in Nigeria after a seven-month ban. The non-profit organisation have filed a lawsuit against the President of Nigeria, Muhammadu Buhari, for  failing to disclose the details of the deal due to concerns that freedom of expression will be compromised. 
In a copy of the recent court filing, the SERAP argues, "publishing the agreement would enable Nigerians to scrutinise it, seek legal remedies as appropriate, and ensure that the conditions for lifting the suspension of Twitter are not used as pretexts to suppress legitimate discourse".
Twitter was given the green light back in January after their restoration was approved by Buhari. The ban was initially put in place after the social media giant removed a tweet from President Muhammadu Buhari addressing secessionists, on the basis that it was  threatening. Via a section of the statement regarding the recent go-ahead, Kashifu Inuwa Abdullahi, director general of the National Information Technology Development Agency (NITDA) stated, "Twitter has agreed to act with a respectful acknowledgement of Nigerian laws and the national culture and history on which such legislation has been built and work with the FGN and the broader industry to develop Code of Conduct in line with global best practices, applicable in almost all developed countries."
Also in the news:
- AI Brings Scale and Relevance to CTV - Introducing Illuma Compass™
- Anzu & Top Down Games Partner to Bring Advertisers into Roblox Hit All Star Tower Defense
- Scibids Launches in Australia & New Zealand with James Whitbread as Country Manager
- AdInMo & NumberEight Partner to Advance Mobile In-Game Advertising Addressability