China Booming Despite Strict Crackdown; Twitter Receive Green Light from Nigeria
by Zara Briggs on 13th Jan 2022 in News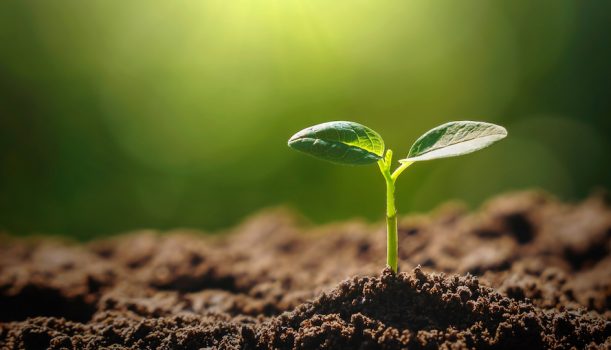 In today's ExchangeWire news digest: China's tech industry is booming despite strict crackdown pressures from the government; Twitter's ban in Nigeria has been lifted; and Turnip raise USD$12.5m (£9.1m) in a Series A round.
Where are China heading in 2022?

2021 saw China ramp up control on the technology sector, and Alibaba can vouch for this after being slammed with a record USD$2.8bn (£2.04bn) antitrust fine in April. However, even amid a clampdown, China's tech startups received a record USD$131bn (£95.5bn) in venture-capital funding, representing an approximate 50% premium to 2020 according to reports from Bloomberg. Data compiled by ExchangeWire estimates that funding for Chinese companies in the ad tech and martech sectors reached USD$607m (£442.4m) for H1 2021 alone. 
The funding boom shows just how popular China still is as an investment location. With a clear view of where stricter regulations are aiming, startups were able to avoid the soft internet business which is no longer favoured by the government, and take advantage of the key sectors such as chips, robotics, and SaaS products. Reports have announced that biotechnology hit USD$14.1bn (£10.3bn) last year, a ten-fold increase from 2016. This will most likely continue in 2022 as platforms hope to steer clear of government firing lines. 
Authorities have been increasingly trying to limit risk-taking and anticompetitive practices among the tech sector, despite how successful it has, and continues, to be. China's market regulator have already set fines for tech giants this year, sanctioning units of Alibaba Group Holding, Tencent Holdings, and Bilibili Inc for failing to report around a dozen deals. Penalties of CN¥500,000 (£57,291) have been placed for each deal, which is the maximum under the 2008 anti-monopoly law in China according to Reuters.
Chinese government tensions are also pushing US IPOs aside, confirmed by elevated pressure on Didi Chuxing's major New York listing, causing them to delist in December and begin talks about going public in Hong Kong. Therefore it's perhaps unsurprising that China have surpassed the US in a range of key investment areas in 2021: the most notable being an increase of about USD£1.3bn (£947m) from VC investors for semiconductor makers, startups, and integrated circuit designers in comparison to the US, reliant on research by Preqin.
Pressure is unlikely to cease as President Xi Jinping aims to continue cracking down on the "irrational expansion of capital" as he hopes for a third presidential run of the Communist Party.
Twitter are in the clear after a ban lift in Nigeria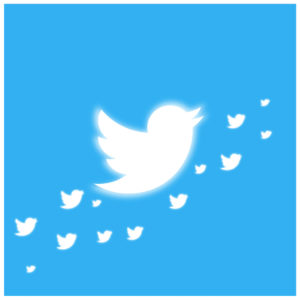 Twitter has been given the green light in Nigeria as the government lifts their seven-month ban on its operations today (13 January). The banning was initially put in place after the social media giant removed a tweet from President Muhammadu Buhari addressing secessionists, perceiving it as threatening. Kashifu Inuwa Abdullahi, director general of the National Information Technology Development Agency (NITDA), released a statement announcing the suspension lift: "The Federal Government of Nigeria (FGN) directs me to inform the public that President Muhammadu Buhari has approved the lifting of the suspension of Twitter's operation in Nigeria effective from 12am tonight, 13th January 2022. The approval was given following a memo written to the President by the Honorable Minister of Communications and Digital Economy, Professor Isa Ali Ibrahim."
The suspension had been addressed a number of times prior to this arrangement, however the social networking site had failed to meet certain requirements. Late last year, the president had informed the public during a televised broadcast that although Twitter is a platform to disseminate information, people were still exploiting the array of features to "organise, coordinate, and execute criminal activities, propagate fake news, and promote ethnic and religious sentiments." According to reports, the Nigerian government had provided 10 requests to proceed, but the California-based firm had failed to reach a conclusion with three demands - including the regulation of content and harmful tweets.
Via a section of the statement regarding the recent go-ahead, Abdullahi stated, "Twitter has agreed to act with a respectful acknowledgement of Nigerian laws and the national culture and history on which such legislation has been built and work with the FGN and the broader industry to develop Code of Conduct in line with global best practices, applicable in almost all developed countries."
Turnip raise USD$12.5m (£9.1m) amid a mobile gaming industry boom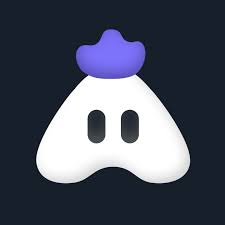 Mobile gaming community platform, Turnip, have raised USD$12.5m (£9.1m) in a Series A round co-led by Greenoaks and Elevation Capital, who have previously stated, "we met Turnip first when it was a pre-product stage idea and we resonated with the the team's vision that we partnered with them just a couple of days after our first chat." According to reports, the startup are aiming to deepen their footprint in India as well as develop their presence in geographies such as Southeast Asia and Latin America. SEA Capital and Vibe Capital supported the new investment, including a range of entrepreneurs such as Andrew Chen of Andreessen Horowitz. 
Elevation Capital previously led a USD$1.63m (£1.19m) seed round for the Bangalore-based platform at the start of 2021. Better Capital participated in the investment to support Turnip in hiring new talent. "Gaming fans love watching their favourite creators, go out of their way to interact via YouTube paid-chats, and often dream about getting a shoutout someday. However, currently, these interactions are basic and limited. We believe that there is huge potential in enriching these engagements," commented co-founder Aditya Sharma.
It has been estimated by Accenture that the mobile gaming sector generated USD$83.7bn (£61bn) revenue in 2021, becoming the number one source of income for the video game market. As of today, there are around 2.7 billion gamers, which is expected to grow an additional 400 million in the next few years. A new social aspect within the gaming industry has allowed a rapid increase in popularity, meaning that a slowdown in 2022 is unlikely, especially amid a progressing wave of the metaverse.
Also in the news:
- KKCG's ARICOMA Group Acquires Ad Tech and Martech Development Company Clearcode
- Broadsign Board of Directors Welcomes AMI Entertainment CEO Michael Maas
- Relevant Yield HB Manager Extended its Integrations to Cover Amazon
Ad TechChinaFundingInvestmentTwitter / X