Social Media Giants Sanction Russian Media; Google Launch 'Checks' for Mobile Developers
by Hannah Dillon on 28th Feb 2022 in News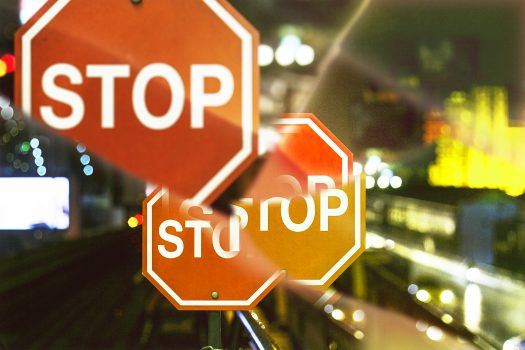 In today's ExchangeWire news digest: Facebook, Youtube, Twitter, and Google sanction Russia following Ukraine invasion; Google to launch 'Checks' for mobile app developers; and LinkedIn launch a new podcast network.
Social media giants block Russian ads following Ukraine invasion
Facebook and YouTube have blocked Russian state media from advertising on their platforms following president Vladimir Putin's invasion of Ukraine. Meanwhile, Twitter has also acted by suspending all advertising on the platform in Ukraine and Russia.
On Saturday (26th February), Google confirmed that the platform was "pausing" Russian state-funded media's ability to make money through Google's ad services. YouTube also confirmed it would be suspending multiple Russian state-media channels from monetising video content on the platform, in addition to limiting recommendations to those channels to global audiences. At the request of the Ukrainian government, YouTube has blocked these channels entirely in the Ukraine.
The series of sanctions against Russia's state media follows Russia's communications regulator's decision to limit access to Facebook in the country, after they accused the platform of censoring content from the official accounts of Zvezda, a TV channel run by the Russian defence ministry, the state-owned RIA Novosti news agency, and Lenta.ru and Gazeta.ru, both news sites.
Meta responded to the claim of censorship, with vice president of global affairs, Nick Clegg, asserting that the platform had been ordered to cease fact-checking posts from four Russian state-owned media companies:
"We refused. As a result, they have announced they will be restricting the use of our services," Clegg said in a statement. "Ordinary Russians are using our apps to express themselves and organise for action. We want them to continue to make their voices heard, share what's happening, and organise through Facebook, Instagram, WhatsApp and Messenger."
Google's Area 120 to launch 'Checks' for mobile app developers

Google have announced the development of a new platform, Checks, which is intended to help mobile app developers ensure their product complies with existing privacy regulations.
Using artificial intelligence, Checks will scan codebases and provide automated privacy recommendations in areas where apps may fall short of privacy laws. Checks will also enable developers to analyse their code against regulations in Brazil, The US, and Google Play Store Developer Policies.
Checks is the latest product of Area 120, Google's in-house incubator programme. Launched in 2016, Area 120 is behind a range of the platform's entrepreneurial projects, such as Google Stack and AdLingo. In a statement about the launch of Checks, Nia Castelly, co-founder and legal lead, and Fergus Hurley, co-founder and general manager, Checks, commented:
"Joining Area 120 allowed us to focus full-time on creating a solution that simplifies privacy for developers distributing on both Android and iOS.
"Over the past two years, our team has spent time listening to feedback from hundreds of mobile app developers on their approach to privacy, and partnered closely with 40 highly-engaged early adopters to refine our product and roadmap. We believe Checks will help mobile app developers of all sizes save time by replacing complicated processes and providing automated privacy insights."
LinkedIn to launch new podcast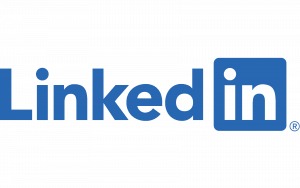 Professional networking platform, LinkedIn, have announced the launch of their new podcast. "LinkedIn Podcast Network" will host shows created by staff and external experts, and focus on a range of key professional trends across multiple industries.
In a statement from LinkedIn, the platform described the podcast as "an exciting new way for you to connect" with professionals across disciplines and industries. The statement continued:
"With this pilot you'll have access on LinkedIn to programming and conversations from industry leading creators such as Morra Aarons-Mele, Jonathan Fields, and Mita Mallick and Dee C. Marshall, as well as shows created in-house by LinkedIn News."
Hosts will continue to engage with listeners — existing ones and new ones drawn from LinkedIn's global community of 810 million members — through posts, videos, Newsletters, LinkedIn Live events and more. Just navigate to your favourite podcasters' profile and click Follow; super fans can click the bell icon and always get updates."
With around eighty million weekly podcast listeners in America alone, the popularity of podcasts is at an all time high, and predicted to generate over USD $2bn (£1.7bn) by 2023. By branching out into podcasting, LinkedIn may hope to capitalise from the heightened demand for audio content, in addition to promoting some of the platform's top creators, and expanding their global audience.
Also in the news:
Bidstack Adds Trio of New Titles from Game Tap Studios
Merkle Becomes Specialised Partner for Decisioning in EMEA in the Pega Partners Programme
Azerion France & Cavai Engage Exclusive Partnership for New Conversational Ad Solutions
Ad BlockingArtificial IntelligenceBig TechGoogleMetaPodcastPrivacy