Amazon Accused of Obstructing US House Probe; Twitter Turns to Dark Web to Bypass Russia's Block
by Hannah Dillon on 10th Mar 2022 in News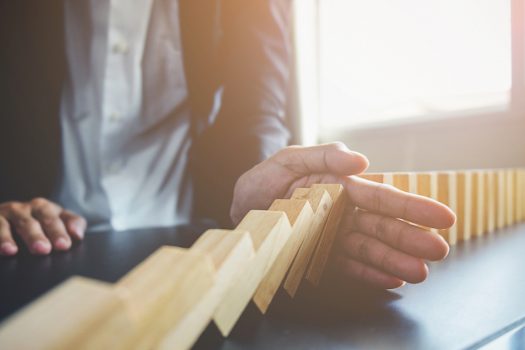 In today's ExchangeWire news digest; US House probe accuses Amazon of obstructing its investigation into Big Tech; Twitter launches a privacy-protected version of its site to evade Russian surveillance; and the UK government updates its Online Safety Bill to target scam ads.
Amazon accused of obstructing US House investigation
A US congressional committee who investigated Amazon for potential anti-competitive behaviour has accused the company of illegally obstructing its progress.
The committee's probe, which took place over 16-months, investigated long-standing suspicions that the e-commerce giant uses the data it has on sellers on its site to influence its own-brand products. The investigation, which also looked into antitrust concerns at Facebook, Google, and Apple, concluded that the size and influence of these Big Tech companies enables them to dictate "winners and losers" in the US economy. So far, Amazon is the only tech company probed by the committee to be accused of obstructing the investigation.
The committee has referred the matter to the Department of Justice, calling for executives at the e-commerce giant to be investigated for "potentially criminal conduct."
In a letter to the US attorney-general, Merrick Garland, the group claimed that Amazon had "engaged in a pattern and practice of misleading conduct that suggests it was 'acting with an improper purpose' 'to influence, obstruct, or impede' the [committee]", adding that the company withheld internal documents necessary to the investigation.
"We therefore refer this matter to the Department to investigate whether Amazon or its executives obstructed Congress or violated other applicable federal laws."
According to the Financial Times, the US Department of Justice confirmed it would review the committee's letter.
Amazon responded to the accusation in a statement, saying: "There's no factual basis for this, as demonstrated in the huge volume of information we've provided over several years of good-faith co-operation with this investigation."
Twitter launches privacy-protected site on the dark web

Twitter has turned to the dark web to launch a privacy-protected version of its site. The move follows Russia's decision to limit its citizens' access to the platform in an attempt to stifle information about its invasion of Ukraine.
The privacy-protected version of the site is intended to bypass censorship and surveillance by the Russian government.
Referred to as an "onion" service, this version of Twitter can be accessed by users who download Tor, a browser that permits entry to the dark web. Although commonly associated with illegal sites, the dark web can also provide access to platforms censored by repressive governments.
Alec Muffett, software engineer and internet security expert, announced the launch of Twitter's new privacy-protected version on his personal Twitter account, stating: "This is possibly the most important and long-awaited tweet that I've ever composed."
Twitter is not the first platform to have turned to Tor to evade Russian surveillance and censorship; other sites to have launched alternative versions on Tor include the BBC and social media giant, Facebook.
Facebook, which has been completely blocked in Russia following the platform's decision to halt access to Russian state media outlets Sputnik and RT across the European Union, has joined Twitter in stating it is working on re-establishing Russian citizens' access to its site.
UK government targets scam ads with Online Safety Bill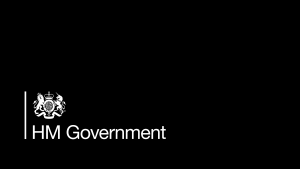 The UK government has updated the Online Safety Bill, a piece of landmark legislation addressing how websites handle harmful content, to target scam adverts. The amendment to the bill could legally oblige search engines and social media sites to prevent paid-for scam adverts from appearing.
The intention for the Online Safety Bill is to eliminate online scams where criminals impersonate companies to steal users' data or access their bank accounts. The added proposal would place responsibility on platforms to implement processes that block scam ads from appearing on their sites, in addition to removing any that slip through. 
Commenting on the proposed addition to the Online Safety Bill, UK culture secretary, Nadine Dorries, said: "We are also announcing a review of the wider rules around online advertising to make sure industry practices are accountable, transparent and ethical - so people can trust what they see advertised and know fact from fiction."
The UK government is also launching a separate consultation on proposals to toughen the rules in the online advertising industry. Under tightened regulation, social media influencers could receive stronger penalties for insufficiently declaring when they have been paid to promote products or services.
Ofcom, the communications regulator, is set to outline the new regulations platforms will need to abide by, and how they can fulfill these requirements in practice.
Also in the news:
- Exterion Media France Selects Hivestack as DOOH & SSP Partner
- Xandr & Scibids Partner to Bring Customisable, Independent AI to Paid Digital Media Buyers
- Hivestack & MediaMath Announce Global Programmatic DOOH Partnership
- Hivestack Announce Strategic Partnership with BlueFocus Media
AdvertisingAmazonPrivacyTargetingTwitterUS