EQUMEDIA partners with Silverbullet's 4D Context Outcomes Engine to Step Toward the Cookieless Future
by ExchangeWire PressBox on 15th Mar 2022 in News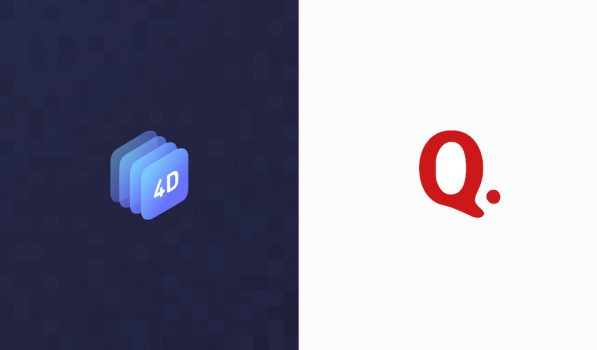 EQUMEDIA, the premier independent media agency in Spain, has started working with Silverbullet, one of the world's most specialised companies in the management, modelling, and activation of advanced data and digital solutions.
Through its innovative 4D Context Outcomes Engine, based on the collection of contextual intelligence and first-party data ingestion, Equmedia will now be able to offer its clients a better adaptation of all their advertising strategies and actions for the upcoming "cookieless" environment.
The innovative 4D technology brings together the most advanced artificial intelligence and machine learning technologies to analyse target audiences in the right place and at the right time through proprietary data and contextual signals. The data and signals are obtained from various procedures, such as an analysis of text, videos, and images through Natural Language Processing (NLP) technology and AI. This will allow Equmedia to understand the theme and context of content published on websites, in addition to creating audiences who, in addition to identifying themselves by reading specific content on that page, can also be grouped by the reasons behind their visit to these websites.
4D technology also includes an analysis of commercial signals — or Media Lookalikes — which, by investigating the transactions carried out recently by individuals on websites, makes it easy to determine their decision-making process and drivers, thus taking advantage of the first-party data that the advertiser has.
A strategic alliance to offer the most advanced solution on the market
Silverbullet Group is one of the leading companies developing this technology. Headquartered in London, UK, it is an expert in combining technology and professional services encompassing first-party data strategy, customer journey activation advice, ad technology and marketing technology services. As well as a search engine of contextual intelligence which, in conjunction with the above, generate excellent commercial results and experiences focused on the target of each campaign. Through the agreement Equmedia reached with Silverbullet, Spain will gain access to the most advanced benefits of contextual targeting, and be at the forefront of the cookie-less environment.
"Thanks to our work with Silverbullet we can generate a much more comprehensive and in-depth knowledge of the audiences in each campaign, avoiding the use of third-party cookies. In addition, the use of 4D technology also brings benefits to both advertisers and consumers, by making publicity of high interest available to them, thanks to the affinity and relevance it brings to the campaigns", assures Enrique Diaz, director of digital at EQUMEDIA.
According to Stefano Camisasca, general manager of Silverbullet: "It is a pleasure to work hand in hand with the great professionals that are part of EQUMEDIA. Our contextual targeting technology is pioneering the new marketing age, and it offers a solution focused on the most advanced technological tools available to enable marketers to step into the post-cookie era with confidence." 

Silverbullet
Silverbullet Group, is a data and digital transformation company that delivers future-proofed solutions for a privacy-first, post-cookie era. The group's combination of technology and expert professional services encompasses first-party data strateg...
Powered by PressBox
ContextualCookielessFirst-Party DataMedia