US Lawmakers Propose New Bill to Create Digital Dollar; Alibaba Leads $60m Investment Round into Nreal
by Hannah Dillon on 30th Mar 2022 in News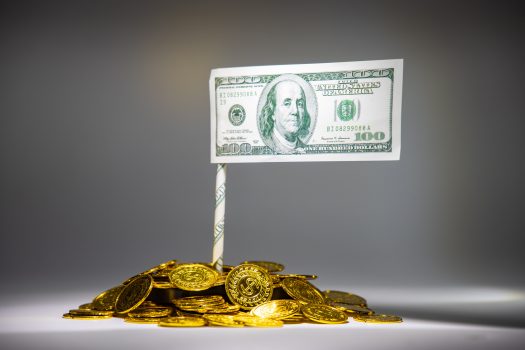 In today's ExchangeWire news digest: lawmakers in the US propose the Electronic Currency and Secure Hardware Act to create a digital dollar; Alibaba leads a USD $60m investment round into AR company Nreal; and Ronin Network loses over USD $615m in a major DeFi hack.
US lawmakers propose bill to create digital dollar
On Monday (28th March), four US lawmakers proposed the Electronic Currency and Secure Hardware Act (ECASH Act), a new bill that would allow the Treasury Department to make and issue an electronic dollar.
The ECASH Act was proposed by Democratic party representatives Jesús Chuy Garcia (Illinois), Stephen Lynch (Massachusetts), Ayanna Pressley (Massachusetts) and Rashida Tlaib (Michigan), and would allow the creation of a digital dollar that maintains privacy and anonymous transactions. The proposed digital dollar would operate identically to a physical dollar and be stored on a users' card or phone. The dollar would also be token-based, instead of account-based, meaning that the funds would be lost should a user lose their phone or card.
Under the proposed ECASH Act, digital dollars would function independently from blockchain technologies, unlike existing cryptocurrencies, and would be available to people who are unable to open traditional bank accounts, such as people who cannot meet the minimum balance. 
Speaking to Coindesk, Rohan Grey, an assistant professor at Willamette University who consulted on the proposed bill, explained, "We're proposing to have a genuine cash-like bearer instrument, a token-based system that doesn't have either a centralised ledger or distributed ledger because it had no ledger whatsoever. It uses secured hardware software and it's issued by the Treasury."
Alibaba leads USD $60m investment round into AR company Nreal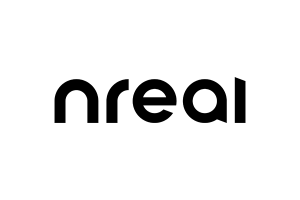 Multinational tech and ecommerce company, Alibaba, has led an investment round of USD $60m ($45.7m) into augmented reality (AR) glasses maker, Nreal. The move signals the tech giant's aspirations to enter the metaverse, following in the footsteps of other large corporations, such as HSBC.
China-based Nreal currently offers two models of AR glasses, the Light and the Air, both of which allow the wearer to access AR applications by imposing digital images over the real world. The company has stated that the funding will be invested into its research and development, in addition to expanding into new markets in 2022. This includes the company's home market of China, which Nreal is yet to penetrate. Since launching in 2017, the Beijing-based firm has sold to markets including Japan, South Korea, Spain, and the US.
Alibaba's previously announced plans to launch AR glasses to conduct virtual meetings can be expected to bolster Nreal's progress into the Chinese market. However, Alibaba is not the only high-profile company to have invested in Nreal; in September 2021, Nreal confirmed a funding round of USD $100m (£76.3m), and the company's backers include Nio Capital, Yunfeng Capital, Shunwei Capital, and Sequoia Capital China, in addition to equity giants CPE, CICC Capital, and Hill-house
In recent months, CNBC have reported Nreal's value to be around USD $700m (£534m), although the company is yet to confirm this.
Axie Infinity owner, Ronin Network, loses over USD $615m to crypto hackers

Ronin Network, home to the popular blockchain game Axie Infinity, which enables players to earn money as they play, has fallen victim to one of the largest decentralised finance (DeFi) hacks in history.
Axie Infinity confirmed the security breach on its official Twitter and Discord accounts and, in a blog post published on Tuesday (29th March), Ronin Network confirmed that crypto hackers stole around the equivalent of USD $615m (£469m) in USDC, a US dollar pegged stablecoin, and the cryptocurrency, ethereum. The financial loss surpasses the USD $611m (£466m) stolen from Poly Network in August 2021.
The hack is reported to have taken place on 23rd March, when hacked private keys were used to forge fake withdrawals of cryptocurrency from Ronin's DeFi network. In its blog, Ronin explained that Sky Mavis' (Axie Infinity's creator) Ronin validator nodes and Axie DAO validator nodes - both of which play a crucial role in recognising the deposit or withdrawal of funds in Axie Infinity - were compromised, enabling the perpetrators to drain the funds in two transactions.
According to CNBC, Blockchain Intelligence Group analysts say the stolen funds are in transit, and almost USD $17m (£12.9m) in ethereum has already been moved to exchanges, including Huobi and FTX.
Ronin has confirmed that it is "working with law enforcement officials, forensic cryptographers, and our investors to make sure there is no loss of user funds."
Also in the news:
- Cheetah Digital's 2022 Global Digital Consumer Trends Index Reveals Privacy Messaging and Loyalty Insights
- Grapeshot Founder & 'Pioneer' of Contextual Advertising John Snyder Joins Illuma Technology
- Yahoo Names Alicin Reidy-Williamson as Chief Diversity & Culture Officer
- Talon Outdoor & VIOOH Partner to Expand Digital Out of Home Capabilities
Augmented RealityCryptocurrencyDigitalFundingUS