Online Safety Bill Threatens Prison for Social Media Execs; HSBC Enters The Sandbox's Metaverse
by Hannah Dillon on 17th Mar 2022 in News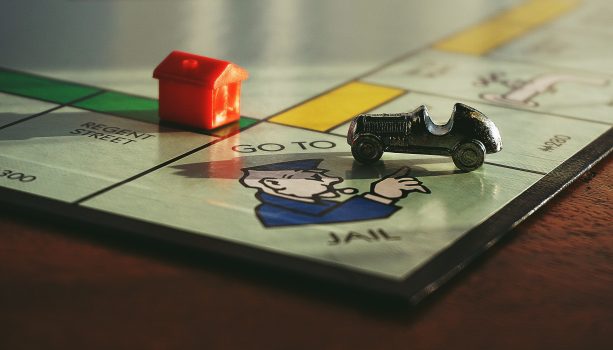 In today's ExchangeWire news digest; the UK government reveals an amended Online Safety Bill to clamp down on harmful online content; HSBC confirm entry to The Sandbox metaverse; and Nielsen face legal action over allegations of misrepresenting data.
Online Safety Bill to hold social media platforms accountable for harmful content
Executives of social media companies, such as Facebook and Twitter, could be imprisoned if they fail to comply with UK regulator, Ofcom. The proposed legislation falls under an amended Online Safety Bill, which will give the UK government widespread authority to better regulate content online. 
The legislation, laid out in full today (17th March), stipulates that higher ups of social media platforms who obstruct Ofcom investigations into companies believed to be perpetuating harmful content online, could face up to two years in prison. Alternative sanctions for companies in breach of the bill include fines of 10% of their global turnover and, as a last resort, a ban from operating in the UK.
Harmful content addressed in the bill includes cyberflashing, threatening social media posts, and scam adverts, in addition to "legal but harmful" content, such as posts featuring racist abuse or promoting eating disorders. Under the revised bill, social media companies are also obligated to address harmful content on their platforms and conduct risk assessments to identify the types of harmful content that could appear in the future. Additionally, these companies must outline how they would address future instances of harmful content in their terms of service.
The UK government has stated that news content will remain exempt from these new regulations, in order to protect free speech. Regardless, the amended bill has sparked concerns amongst civil liberties groups over the government's power to censor content. This includes criticism from the Open Rights Group, who described the bill as "a festival of inane, poorly thought out and dangerous ideas", having previously described it as an "Orwellian censorship machine."
HSBC become the first bank to enter The Sandbox metaverse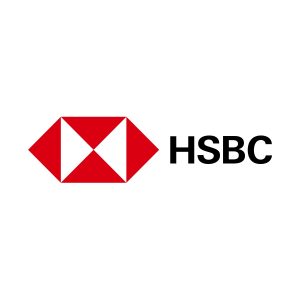 Global bank HSBC have confirmed they will purchase a piece of virtual real estate in The Sandbox metaverse. The acquisition, announced in a statement from the bank on Wednesday (16th March), falls under a larger partnership between The Sandbox and HSBC, which is intended to engage fans of sports, esports, and gaming.
HSBC follow numerous big-name brands to have collaborated with the blockchain gaming company, including Adidas, Gucci, and Warner Music Group. HSBC's purchase, however, marks the first purchase of virtual real-estate by a financial institution, a move which The Sandbox's US CEO, Mathieu Nouzareth, believes to show the "rapid maturation" of the metaverse. 
"As metaverse adoption expands further into the mainstream, we're only going to see a broader spectrum of brands investing in the metaverse to create digital-first experiences that engage both new and existing customers," Nouzareth continued.
Commenting on the purchase, HSBC's chief marketing officer APAC, Suresh Balaji, stated, "The metaverse is how people will experience Web3, the next generation of the Internet — using immersive technologies like augmented reality, virtual reality and extended reality."
HSBC aren't the only company to move towards augmented reality this week, as streaming platform, Spotify, are reportedly drawing up plans to add block-chain technology and NFTs to their service. According to the Financial Times, two recent job advertisements show that the platform is seeking workers for early-stage projects relating to Web3, a term synonymous with a blockchain-powered network with the potential to regain control of the internet from the Big Tech platforms.
Nielsen sued over claims of misrepresenting its rating service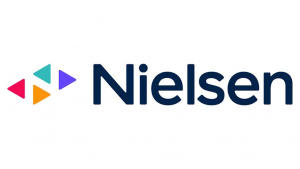 Ratings company, Nielsen, is facing legal action from the chairman of Entertainment Studios', Byron Allen, for allegedly misrepresenting the reliability of its data for smaller TV networks.
In a suit filed on Wednesday (16th March) in the Circuit Court of Cook County, Illinois, Nielsen was accused of committing fraud by agreeing to provide audience measurement ratings of Entertainment Studio Networks. The network consists of seven small TV channels with limited distribution on satellite and cable systems.
Sampled from 40,000 homes across the US equipped to measure viewing habits, Nielsen's data is used by numerous big-name broadcasters, such as NBCUniversal and ViacomCBS, to set advertising rates.
The accuracy of Nielsen's data, however, has been scrutinised by the media industry for some time, particularly as viewers have increasingly turned to streaming services in recent years. The ratings company previously admitted that its data was impacted by the Covid-19 pandemic, as lockdown restrictions prevented the company from updating its database of homes.
Allen's lawsuit signals yet another dissatisfied Nielsen customer, with the LA Times reporting that unhappy clients are turning to the rating service's competitors for audience measurement. 
Nielsen is yet to comment on Allen's suit.
Also in the news:
- Zefr Announce the Appointment of Emma Lacey as Senior Vice President EMEA
- Adsquare Partners with CKDelta & Urban Analytix to Drive Effectiveness in OOH Campaigns
- EQUMEDIA partners with Silverbullet's 4D Context Outcomes Engine to Step Toward the Cookieless Future
- smartclip LATAM by ShowHeroes Group Starts Operating Under the Premium Brand ShowHeroes Throughout Latin America
MeasurementMetaverseRegulationSocial Media