Apple's Privacy Changes to Cost Big Tech; Epic Games Secures Funding of USD$2bn
by Hannah Dillon on 12th Apr 2022 in News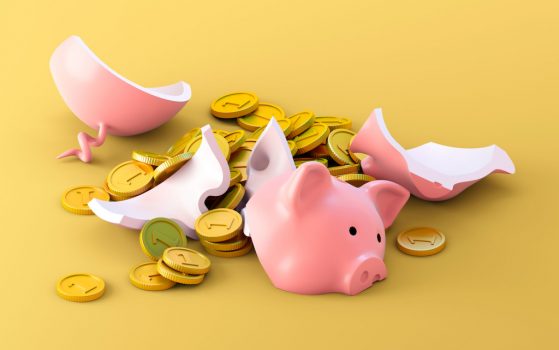 In today's ExchangeWire news digest: Big Tech firms are predicted to lose up to USD$16bn (£12.2bn) due to Apple's privacy changes; Epic Games secures funding of USD$2bn (£1.5bn); and Chinese regulators have approved new online games for the first time in nine months.
Apple's privacy changes predicted to wipe USD$16bn from Big Tech firms
A new analysis of Apple's major privacy update indicates that the changes could wipe USD$16bn (£12.2bn) from Big Tech companies Meta, YouTube, Twitter, and Snap in 2022 alone.
The App Tracking Transparency update, which was introduced in April 2021, obliges app developers to ask users for permission before tracking them across other websites and apps using Apple's Identifier for Advertisers. With users increasingly choosing to block tracking, advertisers are losing access to a valuable avenue to measuring their ads, forcing them to reassess their marketing strategies.
According to analysis by data management company Lotame, Facebook-parent company Meta will be the worst hit by the impact of Apple's update, with the social media behemoth predicted to lose USD$12.8bn (£9.8bn) from its 2022 revenue.
Meta had anticipated that Apple's privacy change would result in a significant blow to its revenue, predicting a USD$10bn loss in 2022 (£7.6bn). The company has, like other tech platforms, been developing new privacy-focused measurements to assuage the impact of Apple's update, yet Meta is yet to confirm a complete policy update.
Meanwhile, Snapchat-owner Snap, is predicted to lose USD $546 million (£419m) in 2022, with microblogging site Twitter set for a similar blow, with predicted a loss of USD$323m (£247.9m). Alphabet-owned YouTube is expected to feel a "modest impact" from Apple's update, with a predicted hit of USD$2.2bn (£1.6bn), 6.5% of its annual revenue.
Similar analysis carried out by Lotame in October estimated that Meta, Twitter, YouTube, and Snap lost revenue to the tune of USD$9.85bn (£7.5bn) in Q3 and Q4 2021 as a result of Apple's privacy changes, according to The Financial Times.
Fortnite developer Epic Games secures USD$2bn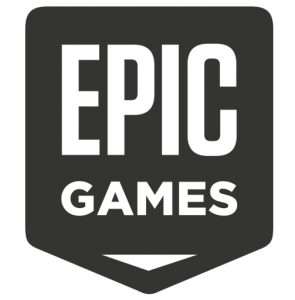 Epic Games, the studio behind Fortnite, has cinched USD$2bn (£1.5bn) from game developer Sony and Kirkbi, the investment company for Lego Group.
On Monday (11th April), Epic Games confirmed it had secured USD$1bn (£767m) from each company, raising the North Carolina-based company's valuation to USD$31.5bn (£24bn). Under the deal, Kirkbi will now own 3% of Epic Games, while Sony has secured a 4.9% stake in the company.
The deal swiftly follows an announcement from both Epic Games and Lego that the two companies had formed a "long-term partnership" to develop a metaverse specifically for children. The joint funding from Sony and Kirkbi will likely be used to realise this plan, with Epic Games' founder and chief executive, Tim Sweeney, commenting, "This investment will accelerate our work to build the metaverse and create spaces where players can have fun with friends, brands can build creative and immersive experiences and creators can build a community and thrive."
This deal is not the first investment Epic Games has received from Sony: in July 2020, the PlayStation creator contributed USD$250m (£191m), following up with an investment of USD$200m (£153m) in April 2021. Commenting on the company's latest backing, Sony's chief executive Kenichiro Yoshida, stated, "We are also confident that Epic's expertise, including their powerful game engine, combined with Sony's technologies, will accelerate our various efforts such as the development of new digital fan experiences in sports and our virtual production initiatives."
China approves first online games in nine months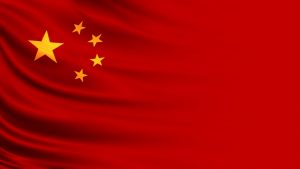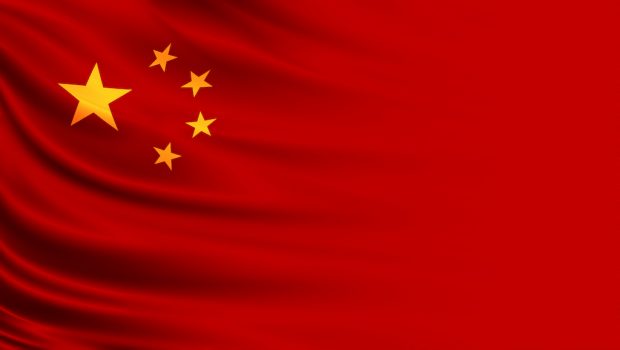 Regulators in China have approved new online games for the first time in a nine-month period. The move is the first indication that the country is easing its crackdown on the gaming sector. China's biggest tech companies have been under heavy scrutiny over the last two years, as the Communist party has tightened regulations on gaming under its "common prosperity" policy.
The policy, which was ostensibly introduced to provide China's middle classes with more opportunities and improved living standards, has also impacted fintech, education, and entertainment, wiping billions from the collective market value of the country's tech giants.
Regulators had paused the approval of new games in July 2021 over concerns that children were exposed to games that undermined the values of the Communist party. The following month, children in China were limited to three hours of game time a week, a move which dramatically slowed revenue growth for companies like NetEase and Tencent. The restrictions from Chinese authorities also limited the growth of foreign gaming companies seeking to break into the country's market, such as online multiplayer game Roblox.
On Monday (11th April), China's National Press and Publication Administration confirmed 45 games had been approved, with the country's security regulators issuing a statement that they would "support the healthy development of the [financial] market." Confirmation of the approval led to significant pre-market gains for US-listed Chinese gaming stocks, with Bilibili's Nasdaq-listed shares rising by over 8% pre-market. NetEase experienced similar growth, jumping by almost 8%, reports the Financial Times.
 Also in the news:
- Odeeo Collaborates with Oracle Moat to Offer In-Game Audio Ad Verification & Audibility Measurement
- InMobi & Anzu Announce Preferred Programmatic In-Game Ad Partnership for APAC Region 
- Exciting New Tool that Leverages Attention Time Measurement is Set to Shake up Mobile Advertising
- Sharethrough Opens London Office Hires EMEA General Manager to Fuel European Expansion
- Talon Outdoor Partners with Place Exchange Extending Programmatic Platform Atlas to the US Market
AppleBig TechChinaGamingRegulation