Blessings & Challenges: Interview with Sonal Patel, Quantcast
by Mathew Broughton on 24th Aug 2022 in News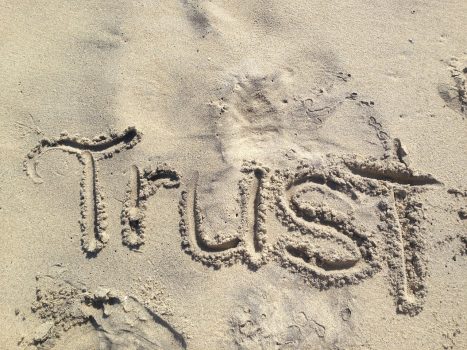 In association with Quantcast
In this exclusive interview ahead of ATS Singapore 2022, ExchangeWire speaks to Sonal Patel, managing director, Asia, Quantcast, to discuss how brand-consumer relationships are evolving in APAC, and the unique opportunities and challenges within the market.
How are relationships between brands and consumers evolving in APAC following identifier deprecation and a greater emphasis on contextual advertising?
APAC has historically lagged behind the US and EMEA when it comes to privacy, partly due to there being a lack of homogenous identity since the proliferation of the internet. Privacy's growth in importance is also a recent evolution in Asia-Pacific (within the last 15 years or so). 
Countries within APAC have evolved at different paces, for reasons such as varying infrastructure investments, high costs around data architecture, and high levels of mobile adoption in the region.
In this expansive mobile-first market, the attention economy has changed the relationship between brands and consumers greatly, with data from GWI on consumers in Southeast Asia suggesting that brand discovery remains a fragmented and multipoint journey.
Consumers in the region are besieged with communication from a multitude of devices they own and are exposed to daily, whether at home or outdoors. COVID-19 has accelerated the need for direct communication with brands and consumers. This has in turn pushed first-party data to the forefront, particularly since Google has been shifting dialogue on the deprecation of third-party identifiers, while causing general uncertainty with changing deadlines.
Due to the Coronavirus pandemic, brands have learnt that they must be present, engaged and directly communicating with their consumers in order to be top-of-mind. To obtain consumer consent in an opt-in world requires trust and an exchange of value. A trusted relationship, essentially. Why else would you willingly give your personal information over to someone?
However, technology and the vast amounts of data we have means this is not always straightforward for many organisations. Many brands in APAC are just getting to grips with what the post-cookie world will entail. They are leaning on their media agencies to get data-driven insights and knowledge on what's coming, and on platforms and DSP providers like Quantcast to learn how they can navigate the future of advertising and add maximum value to their marketing models, with minimal disruption. 
How should marketers maintain and develop these trusted relationships in the privacy-first era?
Contextual advertising is becoming more understood, and those who have been in the industry for over a decade will have to work with the upcoming generation –Gen-Z–to maximise how contextual advertising works with a much younger age group in media. 
For marketers looking ahead, it's always been about the audience – what matters to tomorrow's consumers about privacy? What would help them trust your brand more? Leveraging the minds and ideas that the next generation of media professionals can bring to the table is something we consider as a great first step to take. 
Tools-wise, marketers need to deeply engage agencies and DSP platforms that are innovatively helping them to enhance their direct engagement with consumers and ensure relevant advertising is reaching the right audiences.
How should APAC marketers approach customer acquisition in the consent-driven and privacy-first environment?
It's worth noting that consent and privacy-first environments are just a part of what APAC marketers will have to manage. Trends, such as the recent popularisation of responsible advertising – including an example seen with the cosmetics and healthcare brand Lush, which recently consciously became anti-social platform advertisers – must also be considered.
But ultimately, consumer preference is going to drive how marketers engage their audiences. Consumer preference is driven by trust, and trust stems from knowing that the companies you purchase from are making your lives better in some way. 
The shifts towards contextual and first-party data are, in many ways, a result of consumers dealing with increasing digital integration in their professional and personal lives. 
Acquiring customers in the new era of digital advertising means putting our consumer hats on and thinking about what it is we love about the brands we've been longtime fans of - What makes you feel safe sharing your personal information with a brand?
This should tie back to a brand's positioning in the market, just elevated with innovation in ad tech and martech. 
How can they make their marketing efforts stand out as the industry shifts towards contextual and first-party data?
Marketing strategies must always tie back to the customer and what drives purchase intent. Contextual and first-party data are valuable resources that can help marketers communicate these propositions in the market, to the right audience at the right time.  
In an omni-channel world with increasingly different ways to engage customers, marketers need to be innovative and build consciously different ways to be privacy compliant and retain that connection to the consumer.
As it has always been, marketers must market where their audiences are at, and ongoing digital evolution means that marketers must now be in tune with their audiences' online behaviours, spending habits and cycles, and nuances in shopping preferences. 
Gaining consumer trust goes hand in hand with developments in privacy and consent as we're seeing today. According to research by McKinsey, only about one-third of customers believe that companies are using their data responsibly. To be sustainable and effective, companies should consider rooting their approach to data in a stronger relationship with customers that is built on trust and a true exchange of value. 
APAC's fragmentation is on one hand a blessing for marketers as they can have an array of relationships depending on privacy guidelines by each market but then on the other hand have a hard journey ahead to create a multitude of these relationships rather than a homogenous strategy that fits all markets. 
Whilst the fragmentation we are seeing in each region is rewarding, in that we achieve growth building different strategies for each market, we are too under-resourced at the moment to properly consider this a blessing I think. 
Being able to navigate and maximise the right privacy-related relationships in the region at scale is easier when there isn't a shortage of talent. As a result, companies branched in APAC have to share resources with headquarters based elsewhere (e.g. legal teams). 
There are also significant difficulties when trying to do this with a multitude of differences from culture, privacy, media formats, languages, currencies, etc. With complexity in the ad ecosystem made even more convoluted with evolving privacy laws and terminology, trust is different in many markets. 
The impact of this means we will have mid- to long-term challenges in managing marketing campaigns with singular outcomes across a multitude of markets. 
Marketing in this region requires companies to be agile and adaptable, but having said that, even large markets like EMEA still have nuances in their markets so it's not necessarily a clear cut relationship between a brand and a consumer, even with trading blocs like the European Union. 
This is what makes advertising interesting but at the same time not repeatable cross markets.
What steps can APAC brands, agencies, and publishers take to simplify their advertising efforts as complexity and uncertainty in factors such as measurement and verification increases?
People don't want to do business with businesses, they want to do business with people. That's why modern marketing at its core has to be about making things easy for people to understand, otherwise you're not going to get your message across. Attention spans are already hovering around the eight second mark for Gen Z. 
With more noise in future, we're only going to make things difficult for ourselves if we don't simplify how we market to upcoming generations. We have a lot more solutions and data than ever to leverage, but it's not feasible for marketers to be using 20 different types of software to do their jobs on a daily basis. 
Here's what we endeavour to do with our own customers:
Test-and-learn:

APAC's diversity as a region makes it a great market for tests. If resources are slim, we recommend testing and learning in a few key priority markets, and build on advertising learnings as you expand throughout the region.
Evaluate your partnerships with tech providers:

the complex future of advertising simply can't be navigated alone. Evaluate your ad tech providers to ensure that you're focusing on the partnerships that help to deliver the most value across your advertising strategies 
Leverage an omnichannel approach:

to reach customers where they are at, be explicit about the value they get in exchange for giving you their data, and don't hide behind jargon. Use transparent communication about existing data-protection measures to build trust and gain customer consent.
Maintain an ongoing dialogue with customers

about constant efforts by your company to improve best practices for data security and how certain customer data is used to improve their overall experience of a product or service.
Above all - ignore the cacophony of noise in the industry and ecosystem

and focus on driving the right message to the right audiences where they are. Have a 360-degree approach to your audience and leverage your agencies' and platforms' partners - they will guide you to the outcomes.
How can emerging channels such as CTV be leveraged by APAC marketers looking to both simplify and humanise their advertising efforts?
The popularity of CTV is related to the growing abandonment of classic linear television in favour of viewing television style content on smart devices. CTV/OTT is still nascent in APAC primarily due to fragmentation of media owners in each market, however localised content is a huge area of opportunity for marketing in the region.
However, we do not see the shift as aggressive as other western markets even though consumers are heavily consuming video content regularly outside of their home.
The great news is, buying CTV is no longer difficult. Relevance and storytelling are great ways to humanise advertising for the modern consumer. Marketers who create great content experiences for people, rather than for search engines, will win.
What is the role of technology partners in aiding buy- and sell-side participants in APAC to simplify their marketing efforts?
When you look at the top ten within the S&P 500 stock market, you'll see that almost 70% of the listed companies have advertising as part of their business from the duopoly, Apple and Amazon. The point is programmatic data driven advertising has become mainstream and with that data has become richer, more robust and enriched to deliver the outcomes marketers need. 
How do you achieve this? By leveraging heavily across data, AI, and automation at speed to achieve results. All of this points to how much innovation is in the industry already across platform partners and huge processing of large petabytes of data allows for the simplification of finding your audience online. 
Trust in the talent of the agencies and the platform partners to get to your audience. So the first role is to build robust tech within privacy and trust and transparency guardrails and at the same time address friction in the ecosystem, for instance new ways to measure due to the cookie deprecation from Google.
Agencies and brands should drive overall value for your brand/consumer. This will mean the agency needs to go deeper into not individual campaigns but across the business for a marketer.
Brands may need to really also focus on a new measurement mindset as audiences have shifted from legacy mediums to new always on consumption e.g. CTV. Be where your consumers are is paramount and diversify your partners to create further value. 
Go beyond the transactional relationship and work with your technology partners to understand how you can leverage tech opportunities to hit the goals that actually matter. This means that technology platform partners should help the agencies build frameworks, nurture education directly with the agency and marketer and keep the innovation flywheel turning. The advertising ecosystem is not owned by one but by many companies that need to cooperate and collaborate where it makes sense. 
On the sell-side there needs to be even deeper engagement between the technology partner and the sell-side to keep up with new trends and define audiences according to them and to share more data points across their respective interactions in order to optimise towards the needs of the marketer. 
This could be through various guaranteed audiences, supply nomenclature, PMPs to be much more enriched and for publishers to passback more data into the bid-stream.
These are just examples of where there needs to be more interaction between the various partners across the advertising ecosystem in order to nurture the right environment.
---
ATS Singapore 2022 will take place on 21st and 22nd September at Parkroyal Collection Marina Bay. Tickets and further information are available via the ATS Singapore 2022 event hub.
APACContextualDiversityTesting