Data-Driven, Quality Ad Experiences Key to Maximising Ad-Supported Video Streaming
by Grace Dillon on 1st Sep 2022 in News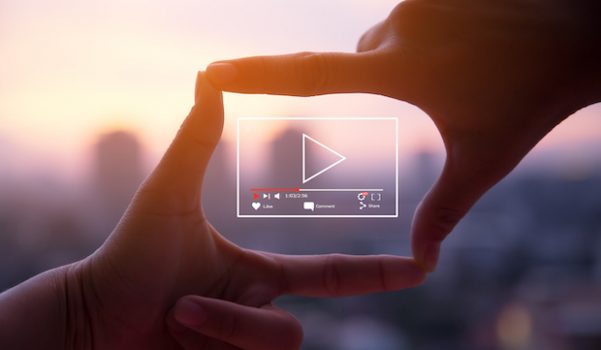 Ahead of ATS Singapore 2022, Gavin Buxton, managing director, Asia at Magnite, outlines why providing a high-quality ad experience on AVOD services is crucial, and how media owners and advertisers can achieve this.
The future of video streaming is ad-supported. Faced with economic headwinds and subscription slowdown, media owners strictly offering a pure subscription model need to turn to ad-supported models to boost growth. Netflix's and Disney+'s decision to embrace ads has been a game-changing move rendering the pure subscription video-on-demand (SVOD) model redundant. This is not a big shift for Asia, where ad-supported video-on-demand (AVOD) has always been the major driver of OTT growth and user preference. Yet, in an environment where premium viewing across both content and ads is considered a bare minimum, how to best integrate ads into premium content without being disruptive is the next challenge the industry needs to solve. With the help of ad tech advancements, publishers and content owners are able to build their ad breaks with greater control so that they can optimise the streaming experience – bringing buyers greater value and opportunities to craft meaningful ads for their target audiences. 
The ad-lite opportunity
Advertisers have been quick to seize the growing OTT opportunity, and demand for video impressions has risen. Across Asia, AVOD has always been the primary way viewers fund media consumption and it continues to lead viewership growth across multiple video streaming services, including household names such as Disney+ Hotstar, Samsung TV Plus, Viu, iqiyi, WeTV, Vidio, meWatch & SonyLIV, where AVOD drives most of their viewership growth. 
This will only grow as "ad lite" preference proliferates, driven by cost saving habits and diverse content choices. Magnite's OTT is for Everyone APAC research revealed that there is a clear acceptance of the value exchange of advertising, with 86% of respondents saying that they are happy to watch ads and only 14% preferring to pay subscriptions for ad free content.
Ad experience: a viewer-first approach
Consumers today have higher expectations for premium viewing experiences, which carry over into digital advertising. With live streaming gaining popularity, smooth delivery of ads can make or break the viewer experience. The challenge is ensuring that the viewers' ad experience matches the premium streaming environment and content.

According to Magnite's research, the majority of viewers are willing to accept, on average, one to five minutes of advertising per hour of content in exchange for free viewing; this is a significant shift from 10-15 minutes of ads in traditional linear environments. Additionally 41% of viewers cite non-repetitive ads as a top factor in their willingness to watch ad-supported content. 
OTT streaming remains a fragmented space, especially in Asia where, given the extensive video streaming landscape that exists, content is watched across multiple devices and platforms. Identity fragmentation makes it difficult for brands to communicate parameters such as ad frequency across the supply chain. The issues of failed ad delivery and irrelevant ads also exacerbate the complexity of the whole advertising ecosystem. 
To avoid consumer ad fatigue and better resonate with end users, buyers and sellers should always adopt a viewer-first approach.  
Fortunately, there are multiple ways for media owners to scale ad experience quality with innovative ways for brands to connect with their audiences (rather than disrupt their viewing experiences). Ad frequency control and smooth ad delivery is a foundational need. However, non-intrusive engagement can be achieved for viewers inspired to learn more, with the use of custom ad units or interactive ads such as CTA (Call to Action) buttons for OTT mobile environments or QR codes for CTV.
Ad pods have been a key OTT advantage by enabling ad frequency control, where a mix of ads are sequenced together, much like a linear TV commercial break. New technology can further enhance these ad pods, filling ad slots with contextually relevant, brand-appropriate content that ensures creative deduplication and competitive ad separations. By leveraging these advantages, brands can drive efficient impact and ROI across audience touch points in a controlled way without overly repetitive ads. 
Tools such as Server-Side Ad Insertion (SSAI) technology also enable media owners to create a seamless viewing experience by inserting ads into high-quality, long-form content – essentially replicating the viewing experience of TV while winning brands more flexibility and granular targeting. Its ability to handle high spikes in concurrent viewing and drive scale across platforms enables media owners to maximise both viewing quality and monetisation. For publishers with live broadcasts, this is especially important and advanced technology such as Live Stream Accelerator (LSA) further helps monetise CTV programmatically. This enables media buyers to reach engaged audiences at scale in live environments while publishers can better manage large spikes of ad requests for live supply without overburdening their technical infrastructure.  
An addressable future drives relevance
A great ad experience cannot be achieved without ad relevance, and audience data drives sophisticated levels of targeting without third-party cookies and identifiable data. 
For APAC OTT viewers, relevant ads are an important consideration – 43% of viewers stated that they are at ease watching ads if they feel a connection to the content. Digital TV's ability to deliver relevant messaging to target audiences is pivotal to forging this connection. The more addressable opportunities publishers can provide, the more value they'll bring to the table.
User identification is also a critical ingredient for managing ads before they become overly repetitive – it helps to determine who a user is and when they have seen an ad enough times. 
As the future of identity moves towards seller-defined audiences, sell-side players (including media owners and SSPs) will play an even bigger role to help brands engage with the right audiences. Publishers should look to work with vendors that support the first-party data necessary to deliver show-level, genre, and device information. This will enable advertisers to communicate with more granularity while also protecting user privacy. 
Customer ad experience has never been more critical for buyers and sellers to find success and maximise returns. Those who put the end user first — with ad relevance, frequency, and delivery matching that meets viewers' needs — will be the ones winning the race. 
---
ATS Singapore 2022 will take place on 21st and 22nd September at Parkroyal Collection Marina Bay. Tickets and further information are available via the ATS Singapore 2022 event hub.
APACATS SingaporeAVODDataOTTVideo