Consumer Trust is Key to Sustaining the Future of Digital Advertising in APAC
by Grace Dillon on 13th Sep 2022 in News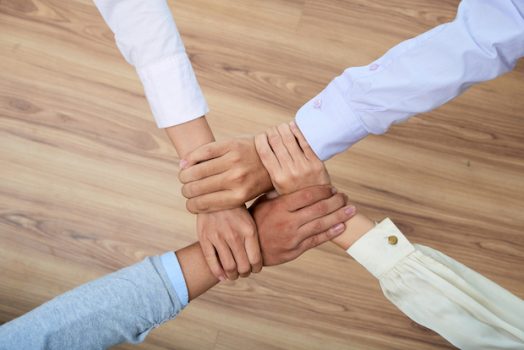 With ATS Singapore 2022 just around the corner, Adele Wieser, regional managing director APAC at Index Exchange, discusses the opportunity CTV provides to strengthen trust and transparency in digital advertising. 
The digital media market in Southeast Asia is forecast to be worth USD $43bn by 2025, with growth primarily driven by shifting digital consumption habits. The introduction of streaming services and cross-device viewing behaviours have created a new type of consumer: one that is more wary of their digital footprint while simultaneously demanding personalised ad experiences, no matter the screen on which they're presented.
The pace at which the digital economy can accelerate and grow relies on how quickly trust is formed with consumers. The way in which brands and platforms have collected consumer data in the past has impacted consumers' willingness to share their data, resulting in an inflated mistrust of digital advertising. A recent study shows that 62% of consumers expect a personalised ad experience, but only 40% say they trust brands to use their data responsibly.
At its core, programmatic ad buying is about creating an equitable and secure marketplace that is a fair playing ground for all its players. For trust in advertising to be restored, consumers need better privacy protections, and platform changes aim to achieve this north star. Luckily, the rise of channels like mobile and connected TV (CTV), coupled with the industry's focus on innovation, means that positive change is afoot.
A restored focus on transparency
Video is leading the way for consumer attention in APAC, with revenue set to grow 16% in 2022, reaching USD $49.2bn. With numbers like these, it's no surprise that CTV is the media industry's latest obsession, but in between the shiny headlines something is amiss. Marketers are eager to expand into CTV, but the biggest concerns for moving into the space are around maintaining consumer privacy and transparent buying models. 
As buyers funnel more ad dollars into digital channels programmatically, further access to this method means multiple paths to the same ad inventory. Programmatic transparency standards were established for web display. To bring the same level of transparency to other formats, industry bodies are collaborating with tech providers to provide innovation and introduce specifications like app.ads.txt and more recently, OpenRTB 2.6.
Industry standards help to bring media owners and media buyers real insights into the supply chain, while showcasing return on investment (ROI) across all channels. This is a positive step forward in fostering innovation, as independent ad tech providers create solutions that allow media owner monetisation, relevant messaging, and accurate measurement – all while respecting consumers' desire for privacy and control over their data.
There's more work to be done if programmatic is to unlock the true definition of integrated cross-screen advertising, and create a secure and addressable marketplace for everyone.
Life after the cookie and mobile identifiers
As several browsers announce plans to eliminate or greatly reduce their use of third-party cookies, marketing as we know it will be disrupted. Driven by reductions in the allowance of third-party cookies and device manufacturers continuing to limit the use of mobile advertising identifiers, a variety of ID-based and non-ID-based solutions are emerging to allow for addressability. 
Media owners and media buyers will need to adopt a portfolio of solutions to monetise and reach both authenticated and non-authenticated audiences after the third-party cookie goes away. Big tech has responded directly to consumer demand to improve privacy rather than waiting for governments and regulators to introduce country-specific legislation.  
Although cookies don't have the same implications for CTV as they do for display, for CTV to realise its true potential in this time of growth, it must draw on lessons from the journeys of other digital channels in order to move into a privacy-first future. Media owners and buyers haven't yet leaned in and applied these learnings when planning their CTV buys.
CTV offers marketing outcomes across the funnel, but without a transparent marketplace and an identifier that securely connects viewers as they move from app to app – addressability and truly targeted, non-intrusive ad experiences remain aspirations. 
There's still further innovation needed, but the good news is that there are ad tech providers committed to taking the necessary steps and measures required, to create a trusted, transparent, and omnichannel marketplace. 
Ultimately, the future of our industry begins and ends with the consumer – and their trust in the digital industry. Media owners and media buyers should continue to focus on creating strong, trusted content that consumers want to enjoy across all channels. The rest is up to us. 
---
ATS Singapore 2022 will take place on 21st and 22nd September at Parkroyal Collection Marina Bay. Tickets and further information are available via the ATS Singapore 2022 event hub.
APACATS SingaporeCookiesCTVDataProgrammaticSoutheast Asia