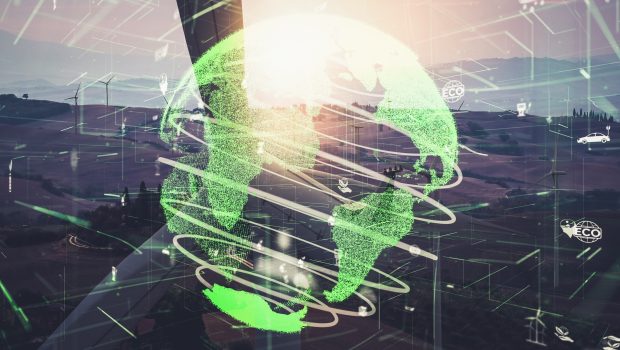 As an industry that relies significantly on the internet and digital technologies, ad tech is inextricably attached to a substantial carbon footprint. The Lean ICT – Towards Digital Sobriety  report from The Shift Project, a "Paris-based think-tank on energy transition", revealed that the manufacturing and use of digital devices (i.e. smartphones, televisions, and computers), will produce 8% of global greenhouse gas emissions by 2025, while individual electronic advertising boards in Manchester, UK alone reportedly consume over 11,000kWh annually, more than the electricity used by three households combined.
With research signalling that consumers across the UK, US, Europe, APAC, and Australia are increasingly prioritising sustainability in their lives and expect the same from the brands they support, shying away from ESG will only serve as a detriment to businesses' success. And, with socially responsible advertising improving both brand perception and return on investment, companies who make sincere and meaningful efforts to prioritise ESG in their operations have everything to gain.
While conversations around ESG have increased in recent months, discourse around whether ad tech truly recognises its responsibility to address its impact on the environment remains without consensus. So, is ad tech maintaining pace with rising consumer expectations and making impactful, meaningful changes, or is ESG still caught up in the back-burner? We put this question to the industry to find out.
Companies must create plans that are actionable and achievable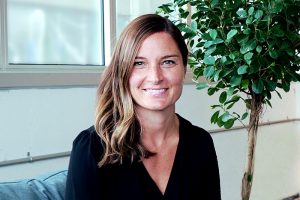 It has now become critical for companies to consider ESG in their strategic plans and we've seen an increased movement towards societal responsibility in the ad tech industry. In terms of ecological sustainability, several industry players, including Sharethrough, have turned to Green Media Products in order to play their part in slowing global warming. It's also exciting to see that most ad tech companies are implementing DEI programmes to build stronger and more united teams.
For the world to consider ad tech as an ESG committed industry, it is crucial that companies create plans that are actionable and achievable, that they stick to their commitments and involve all employees in order to achieve these goals. As ESG is still a newer concept for our industry, we are still sketching out what ESG can truly become.
Stacy Parkinson VP, People & Culture, Sharethrough
Brands and agencies can no longer afford to overlook sustainability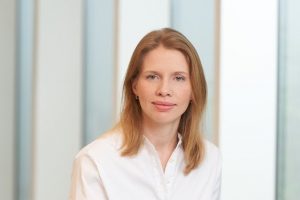 As digital content consumption has risen and digital advertising has delivered superior outcomes to advertisers, the scale and scope of the internet has increased. Globally, internet use accounts for 3.7% of global emissions, which is the equivalent of all the air traffic in the world. Data processing and networked devices make up the majority of digital advertising's impact on the environment and are projected to grow at a rate of 40% per year, resulting in a forty-time increase by 2030.  
A decade ago, it was common to see questions about paper recycling initiatives in media or technology RFIs – today, the questions go much deeper. Brands want to know that the partners they work with are not just the best technology platforms for media optimisation but also that they have tangible evidence of how they minimise their impact on the environment. 
Brands and agencies can no longer afford to overlook sustainability. The companies that can show that they are at least beginning to grapple with the issue and taking meaningful steps to address their impact will stand out as a result.
Maria Shcheglakova, Pubmatic
Media spend must be aligned with ESG initiatives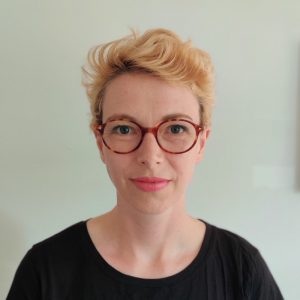 While there have been brilliant initiatives within the industry to integrate ESG, I do not think that the link between advertising and harmful content is yet taken as seriously as it should be in terms of corporate reputation. Not only is advertising funding the disinformation economy to the tune of USD$2.6bn (£2.3bn) each year (Newsguard and Comscore), but this content is directly responsible for insurrection, climate change denial, and hate, all of which affect the trading environments for companies, and essentially their share price. 
Not only that, but many are spending advertising budgets in ways which directly conflict with their ESG efforts. For example, we're regularly finding companies with excellent records of sustainability on climate denial content, or big pharma companies appearing on broadcast channels plugging anti-vax content. This needs to be taken way more seriously. On the flip side, we are seeing 70% of safe climate content which cannot be monetised by advertising (Cheq and Media Bounty), meaning that we have a public debate where there is little financial incentive to produce factual content.
We need media spend to be aligned with corporate values and ESG initiatives. The Conscious Advertising Network's manifestos set out clear action plans for agencies and brands to follow to help them avoid funding hate and disinformation.
Harriet Kingaby, The Conscious Advertising Network
This is a critical moment for ad tech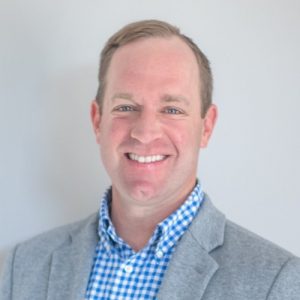 Various members of our industry are coming together to clean up the supply path; to lessen our carbon footprint and reduce computing power by matching buyers to the right impression more efficiently. Organisations such as Scope3 are leading the charge on these efforts, providing opportunities for all of us to increase our understanding of ad tech's impact on the environment and how we can transition to operating more sustainably.
We are at a critical moment where we all have to do our part to minimise our impact on the planet. An often overlooked element of any digital-first business is the amount of energy used in computing power which has a corresponding increase in carbon emissions. In programmatic advertising, we can push harder to reduce duplication of ad requests through supply path optimisation efforts, in turn reducing the energy consumed to serve a single ad. 
Kurt Donnell, President & CEO, Freestar
Brands can play a huge role in getting agencies to act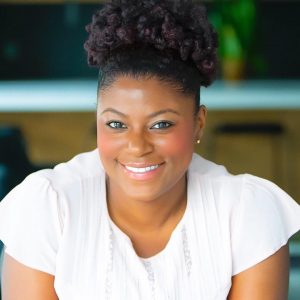 I'm a judge for several awards shows around impact and when I look at what's submitted, it's largely performative. Once you peel back the curtain, you see it's not really making much of an impact. It's "stunty" at best. The numbers don't lie. Judging different awards shows and seeing what other agencies are doing has made me even more critical of the work our teams do. 
Brands can play a huge role in getting agencies to act. When big brands like Meta require all agency partners to complete a DEI survey to capture the makeup of their teams and vendors, it shows that diversity and sustainability are important to the company and that they'll hold their agencies accountable – which pressures them to take these issues seriously. We need more of that. We need all brands to do that. 92% of S&P 500 companies publish sustainability reports. I'd like to see more agencies take an interest in the ESG goals of their clients, which would ultimately result in agencies creating more purpose-driven work that aligns with helping clients achieve these goals.
Bayyina Black, R/GA
Read the exclusive interview here.
Businesses must be sophisticated to avoid falling into greenwashing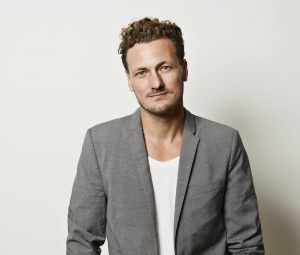 Businesses today have to be very smart about how they communicate with regards to ESG. A lot of brands will run 30-seconds commercials to talk about what they're doing to fix environmental and social issues, but essentially, they made a mess in the first place. They're the ones using a lot of energy to run their technology and store data, and consumers are becoming much more aware of this. So, to avoid falling into greenwashing, brands must engage in conversations around ESG in a much more clever and sophisticated way. Instead of talking about the brand's ambitions, businesses should put themselves in ordinary people's shoes and think about how their technology generates value for them. How does their technology give consumers more choice? And how do they invite people on board? It is pivotal for brands to consider these questions and take them seriously.
Thomas Kolster, Goodvertising
Sunlight is the best antiseptic
Its importance is on the rise among advertisers. In the past year we've had several clients express interest in more sustainable media, particularly reducing carbon emissions from digital advertising campaigns.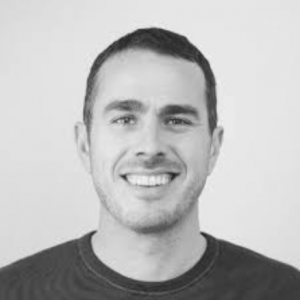 We partnered with Scope3 earlier this year to conduct a study comparing emissions from media optimized using attention versus viewability. The test revealed that attention-optimized media delivered 14% fewer total emissions.
Attention metrics encourage advertisers to buy fewer, higher-quality impressions, and generally speaking, high-quality media tends to come through cleaner pipes, which means fewer supply path emissions.
Sunlight is the best antiseptic. The more transparency there is around emissions, the better decisions advertisers can make.
Transparency and independent verification are crucial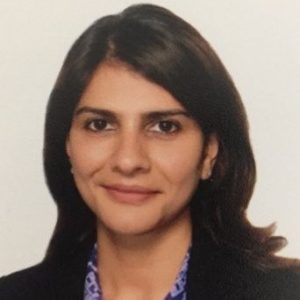 The ad tech industry is yet to recognise ESG for the priority that it is, although some progress is underway. Importantly, conversations about ESG are becoming more frequent and much more in-depth, and companies like OpenX are taking action to lead as examples for others to follow. 
As these conversations become more mainstream and more companies publicise their efforts, it's imperative that we demand transparency and independent verification. We need to be sure that the claims being made are authentic and actually contributing to the cause. The only way to do this is to create industry standards that we all adhere to, and regularly demand that any claims made are confirmed by independent, third-party verification.
Priya Bhatia, VP, Business Development, SEA | OpenX
Ad TechDigitalEnvironmentalESGMarketingMartech