Measuring Ad Campaign Emissions: an Industry Priority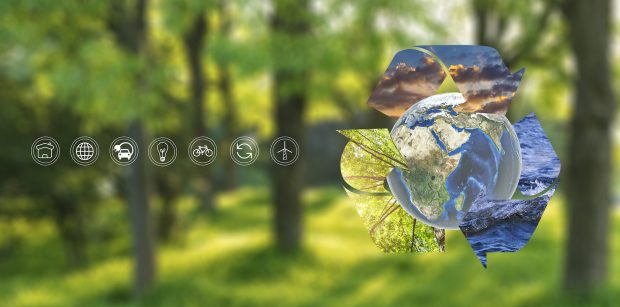 After posing an interesting industry issue earlier this week, Emily Roberts, Senior Associate at PwC and Co-Founder of The Women in Programmatic Network, takes an in-depth look at the industry's responses, and why measuring ad industry emissions is a priority.
It's really interesting that tracking the carbon emissions generated by digital ads comes out as a priority amongst the industry, with almost half of those surveyed suggesting it's the number one thing adland should be looking at.
Until recently, the carbon footprint of digital advertising was largely overlooked. But over the last 12 months, there has been a real momentum shift and acknowledgement from across the industry of the impact the digital ecosystem has on the environment. 
The rise in programmatic advertising – an already complex and fractured ecosystem – requires more and more energy to transact, which inevitably leads to even more harm being done to the planet. 
A typical online ad campaign emits 5.4 tons of carbon (source: Good-Loop) — almost a half of what a UK consumer generates every year (source: Good-Loop), while one million video impressions have the same carbon footprint as someone flying from Boston to London and back (source: Scope3).
Before you try to fix any problem, you need to know what you are dealing with, so it's really encouraging to see that the industry sees measuring carbon emissions as a priority. For instance, my team at PwC are an active participant in Ad Net Zero, working with the ad industry in its efforts to define, measure, and reduce its carbon impact.
There is still a lot of work to be done in this area. A recent survey of UK marketers found seven in every 10 (71%) are tracking the carbon cost of their digital marketing campaigns. However, the tech currently used to track emissions is still quite nascent, with 83% still relying on estimated figures or calculations. Furthermore, there is a lack of standardisation, with both independent and in-house solutions widely used.
There are a number of solutions already out there. Scope3 has done the hard yards in gathering a lot of data, and Good-Loop, along with companies like MiQ, is building solutions (Green Media Products) using that intelligence.
So it's no surprise that the same survey found that 84% of brand and agency marketers supported the view that the industry needs to do more to reduce carbon emissions.
Getting to that stage, however, is going to require a more in-depth understanding of the problem. Almost two-thirds (63%) of UK brand marketers and 7 in every 10 (70%) of UK media agency marketers believe there are not enough sustainability education or training programmes to give marketers the skills and confidence to effectively understand and reduce the impact digital marketing has on the environment.
But recognising the problem in the first place is the first big step, so I expect the industry to make some giant leaps in this space in the coming months and years.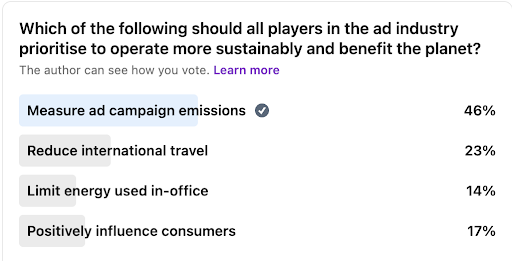 AdvertisingDigitalEnvironmentalProgrammaticResearch