Irish DPC Fine Meta €265m; Content Removal Axed from Online Safety Bill
by Grace Dillon on 29th Nov 2022 in News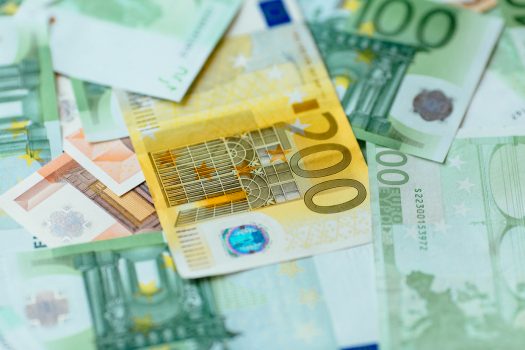 In today's ExchangeWire news digest: the Irish DPC hand Meta a €265m fine over privacy concerns; the requirement for social media firms to remove harmful content is scrapped from the Online Safety Bill; and Black Friday ecommerce sales appear to beat experts' forecasts in the US.
Irish DPC fine Meta €265m over privacy
The Irish Data Protection Commission (DPC) have handed a €265m (~£228.7m) fine to Meta. The decision concludes an investigation by the privacy watchdog into the tech giant's handling of user data, which was launched after the personal data of over half a million users was published on a hacking website in 2019.
The latest penalty, which relates specifically to a mechanism that lets users import contacts from their phones to find connections on Instagram and Facebook, brings the total amount levied against the tech giant by European regulators to around €1bn (~£862.9m).
The sanction is the latest knock to Meta, who earlier this month announced they are axing 11,000 jobs. The Facebook-parent company also saw their net revenue decline from USD $10.39bn (~£8.66bn) to USD $6.69bn (~£5.58bn) last year.
Harmful content removal provision scrapped from Online Safety Bill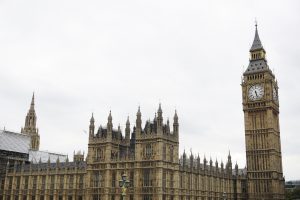 The obligation for social media companies to remove harmful content from their platforms has been axed from the UK's Online Safety Bill. The proposed legislation, which is expected to be passed into law next year, aims to protect internet users from hazards including material promoting terrorism and racism.
Critics of the now-scrapped provision argued that it risked censoring free speech. Proponents of the requirement, meanwhile, including the charity Samaritans and Ian Russell, whose daughter Molly Russell ended her life after viewing self-harm related content online, have criticised its removal as a dilution of the bill's intended power.
Under the previous provision, social media owners would have had to introduce measures to prevent users from being exposed to legal but potentially dangerous content, such as that relating to eating disorders and self-harm. Now, these companies will instead be required to implement filtering systems, which will allow users to tailor the content they see online. The UK culture secretary, Michelle Donelan, refuted that the bill has been weakened, and argued that large tech firms have "the money, the knowhow, and the tech to be able to adhere to [the new provision]". Donelan also implied that tech firms would be deterred from non-compliance by substantial fines and "huge reputational damage".
US Black Friday ecommerce sales beat expectations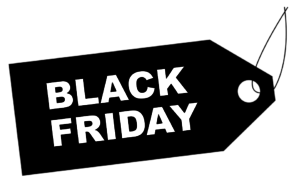 Black Friday ecommerce sales generated USD $9.12bn (~£7.6bn) in the US, according to Adobe Analytics, a 2.3% increase since last year. The figure would mark a record for the shopping event, but is contested by Salesforce, whose analysis found that US ecommerce sales reach USD $8bn (~£6.7bn) and worldwide sales hit USD $40bn (~£33.3bn). Either figure, if accurate, exceeds analysts' expectations, with many predicting weaker sales amidst inflation and a cost of living crisis.
For the US, the results followed a reportedly better-than-anticipated Thanksgiving, with ecommerce sales reaching USD $5.29bn (~£4.4bn), up 2.9% since last year, according to Adobe. Salesforce, meanwhile, recorded a 9% increase to USD $7.5bn (~£6.3bn) in the market.
The proportion of ecommerce sales made on mobile devices were also higher on both days compared to last year – 55% of purchases were made on a smartphone on Thursday (24th November), 48% were made via the channel on Black Friday.
New on ExchangeWire
Have we Lost Sight of the Fundamentals of Marketing? Interview with Dom Kozak, JCDecaux
PressBox Digest
Azerion Acquires Radionomy & Enters Audio Advertising Market
Taptap Digital's Location Intelligence Lands in Italy with a New Sales Director on the Ground
Nexon & Hivestack Activate a Cross-Border Programmatic DOOH Campaign from South Korea into Singapore
Want to see your latest press releases featured on ExchangeWire? Email info@exchangewire.com to find out more about our PressBox service.
Fact of the day
78% - the increase of Buy Now, Pay Later (BNPL) orders in the US on Black Friday 2022.
ContentecommerceMetaMobilePrivacySocial MediaUKUS