Economy & Ad Spend: Predictions for 2023
by Grace Dillon on 14th Dec 2022 in News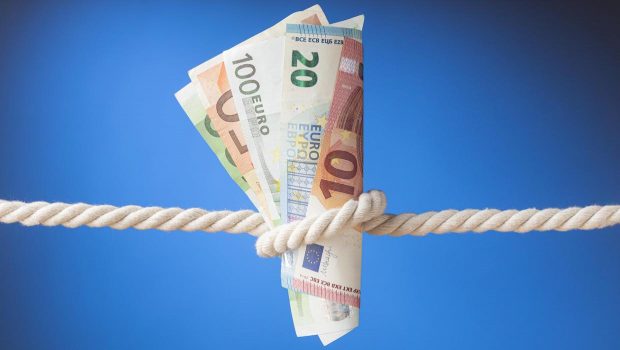 In a year of record inflation amidst a persistent cost of living crisis, how, where, and how much marketers are spending has come under even keener scrutiny. In this latest article in ExchangeWire's 2023 Predictions series, industry experts share their thoughts on how the economy and the ad spend that powers it will fare in the year ahead.
Transparency will be key to optimising ad spend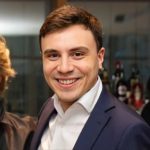 In a challenging climate, businesses must continue to invest in advertising. By doing so, even in a downturn, they can in fact benefit from increased share of voice.
But it's also critical that marketers optimise campaigns. One way of improving results without extra spend is by removing hidden fees from the media supply path.
For too long, the ad industry has been operating opaque practices but, more than ever, transparency is required. Meanwhile, a healthy media ecosystem also enables marketers to fulfil their objectives whilst protecting the privacy of their audiences. Increasingly stringent privacy laws and the impending death of the cookie have been a wake up call for marketers. But in 2023 we expect more sophisticated approaches. We can then continue to build a better ad tech ecosystem, centred on sustainability, privacy and transparency. This will be something to celebrate.
Giovanni Sollazzo, founder & chairman, Aidem
With adversity comes opportunity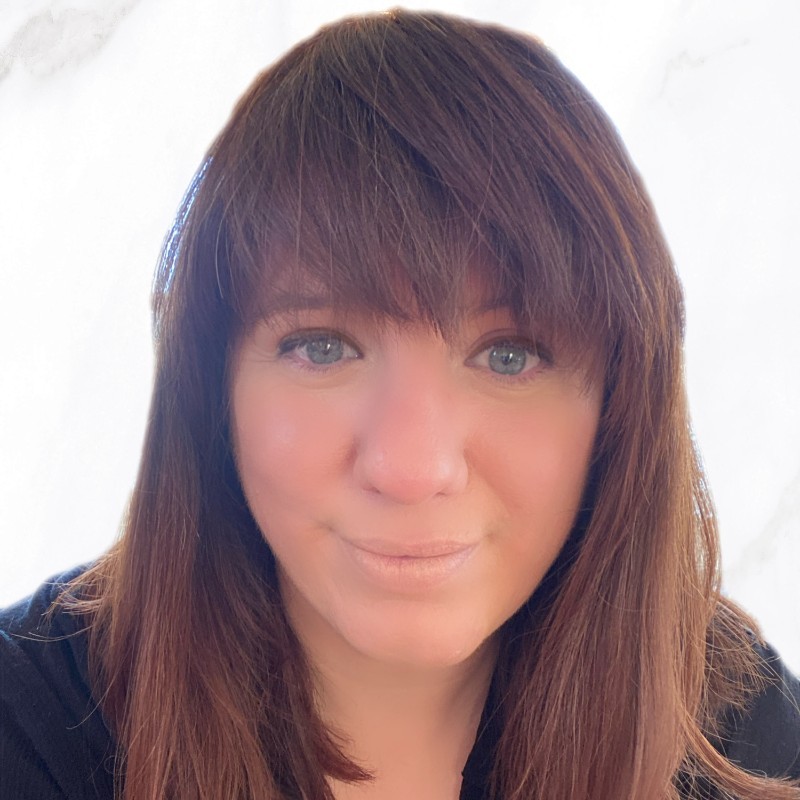 As we move into 2023, clients and agencies alike are exploring budgets and starting to think meaningfully about what next year will look like from a budget perspective.  We're seeing a huge amount of uncertainty about the right way to tackle one of the most challenging environments many of us have lived through, but with it also comes a fair amount of opportunity.  This makes it tricky to make meaningful predictions but based on what we've been seeing with our clients, we're expecting to see three major trends in adspend driven by the economy.
1: A pervasive sense of caution - We can't underestimate the pressure on businesses driven by increased costs in the supply chain.  While many advertisers have a desire to spend their way through this crisis, the reality of cash-flow in their organisation makes this challenging.  We expect to see some brands ease their way into the year, releasing funds at a point where they feel comfortable, they can manage costs elsewhere.
2: Distinct Category Behaviours - While all business are feeling the pressure, consumer purchasing behaviours are varying widely between different categories which means the headroom for growth, or at least the need to compete for customers is also varying.  We expect investment both at a total level and in specific channels to be influenced by this.  So expect to see continued levels of spend and investment in brand building in categories where consumer demand is still high, and switch to focusing just on harvesting in-market customers in categories where demand is dwindling.
3: A demand for creative solutions - Necessity is the mother of invention as the saying goes.  And we expect investment patterns to showcase this with new channels, format and innovative approaches coming to the fore as brands fight hard to punch above their spend and connect with current and potential new customers.  Not all will be successful but expect rules to be broken and norms to be challenged, as we all look for ways to stand out from the crowd.
Cate Hardiman, head of strategy, Carat UK
Budgets will shift from traditional to new channels as marketers continue to seek new customers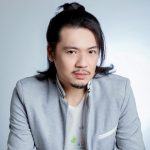 Based on recent AlgoriX AdExchange data, we're not seeing the full impact of potential recession fears among marketers. Although globally we're confronted by many black swan events, inflation, and a sluggish market, marketers continue to prioritise reaching new consumers and building brand awareness. This was evident during Black Friday sales, 2022 FIFA World Cup, US midterm elections, and more.
Growth in 2023 will be slower versus 2022 especially during the first half because of economic uncertainty and the aftermath of third-party cookie blocking. However, ad spending will gain traction in the second half, propelled mainly by travel, F&B, entertainment, and financial services categories.  
Lastly, marketers will continue improving media efficiency, shifting ad spend among different media to manage budgets better. Budgets will move from traditional media resulting in larger portions allocated to Mobile, CTV, OTT, and Search. Acquiring new consumers and increasing brand awareness will still be marketers' top priorities.
Frederic Liow, SVP revenue growth & strategy, AlgoriX
Accurate understandings of engagement will be key to spending efficiently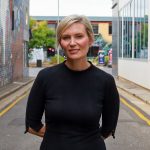 While revised down, estimates of continued growth for advertising spend appear to signal strong industry resilience despite economic tribulations. Yet this superficial reading doesn't reflect the full current picture. Considering the effect of accelerating inflation and squeezed margins on media costs, it's likely many advertisers are paying more for the same, or even lower, volumes of inventory.
Across 2023, this means there is greater need to ensure optimised and targeted spending, as well as reliable performance insight. Instead of relying on the partial story told by proxy verification metrics, such as time-in-view, buyers must ensure spending decisions are driven by accurate understanding of the engagement ads truly achieve by optimising against real human attention.
Karen Nelson-Field, CEO and founder, Amplified Intelligence
It's time to collaborate more closely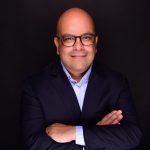 Going into 2023, brands need to exercise prudence. Now is the golden opportunity for marketing to reassess, re-align, reset, and focus.
Starting in 2020, the pandemic brought on a rollercoaster ride of sky-rocketing growth in digital ad spend. As many brands begin returning to pre-pandemic spend levels, this is an opportune time to take stock of which media investments are working or not working for their brand; re-align marketing objectives with the 'next' normal; and collaborate even more closely with their media, agency, and tech partnerships to reset and refocus on the next 12 months. Regional economic climates, especially those less affected by current macroeconomic trends, will dictate many brands' flexibility in piloting and testing new things. Brands that are able to harness automation and standardisation of their marketing efforts with a focus on doing less, not more, will be the winners.
Rajesh Sukhwani, global in-housing media, ad-tech & data COE director, Lenovo
Smart advertisers will stop buying unseen ads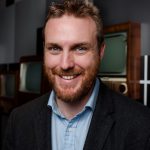 As the recession becomes a reality, every marketing penny will count and ad wastage will become a bigger bugbear. Necessity will be the mother of invention, and smart advertisers will use attention data to make radical changes. Change number one? Stop buying ads that people don't look at. This 'flight to attention quality' may in fact push CPMs up, but it will be worth it: there's no ad more expensive than one that doesn't get seen. These advertisers will either pocket the savings — doing the same with less — or reinvest the money into high attention/ high performance inventory – getting more eyeballs for the same budget. Either way, ROAS and ROI will improve through the use of attention data. Such efficiency improvements will be one of the few upsides to the downturn.
Mike Follett, CEO, Lumen Research
In order to withstand economic uncertainty, publishers must bolster the quality of their offerings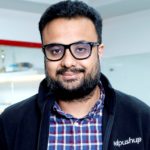 The global economy, consumer spending, budgets – everything is on the uncertain end at the moment. The uncertainty is dominating the ad tech industry when it comes to ad spend. While marketers are planning the budget for the coming year, they are also taking dipping consumer sentiments into account.
According to IAB's new report, overall ad spend is projected to rise by 5.9% year-over-year; however, it can be expected to be uneven across different sectors. Advertisers are trying to find a balance between their long term and short term business goals by introducing flexibility to budgets.
The publishing community are vulnerable to the impact of the looming recession. Given the squeeze ahead, publishers should start improving the quality of their inventory, content, and user experience. They should also focus on taking proactive steps to fight ad fraud and focus on the supply path optimisation to maintain transparency in the system.
Ankit Oberoi, CEO & founder, AdPushUp
The need to reduce waste will continue to be more acute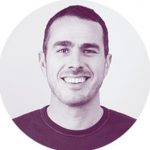 Thanks to economic uncertainty, the need for marketers to reduce waste and maximise return on investment has become even more acute. Thus, next year there will be an increased focus on evidence-based approaches to measuring media quality and business outcomes.
While marketers typically use attention metrics to drive better results within their existing budgets, several have already begun shifting their focus to cutting waste and accomplishing the same outcomes with less spend.
Marc Guldimann, CEO and co-founder, Adelaide
Investing in new technologies will shore against the economic downturn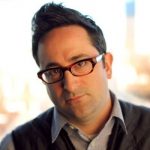 With so much uncertainty in the global markets at the same time as brands and media agencies critically need to future-proof their media strategies given the disruption in identity and addressability, 2023 is a 'do or die' moment for media buyers. For those that embrace new technologies, curated marketplace strategies, and new identity methodologies that balance probabilistic and deterministic targeting and measurement, their ability to scale value and performance are secure. Those that do not will wish it was 2022 again.
Drew Stein, CEO & co-founder, Audigent
Efficient use of first-party data and granular reporting will be vital to influencing ad spend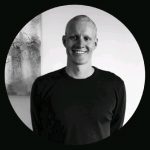 As we are wrapping up a challenging year, we start to look forward and ponder – will it be another tumultuous year full of surprises? And how will we manage the economic downturn written on the wall?
I will boil it down to two key areas that will influence the allocation of media spend in 2023, and where both buyers and sellers of ads can influence and implement changes. Firstly, advertisers will be looking for new, scalable targeting options which support a post-cookie growth strategy, and therefore the structure for gathering and transferring first party data is vital. Secondly, reporting on an ever more granular level is becoming important. For example, the awareness CPM, which add seconds in total view to the viewability and CPM metrics. In addition, the request on reporting is also related to the accessibility of insights, hereunder speed and automation.
Alexander Q. Lund, founder & CEO, Mamuka ApS
Accurate measurement will be as crucial strong ROI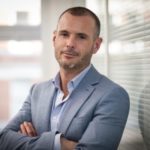 As economic uncertainty looms, we'll see brands increasingly favour technologies which offer a stronger ROI. But, it's not just macroeconomic circumstances causing this shift; with more and more advertising platforms opening up, advertisers not only need to fuel ROI, but will need to measure performance more accurately than ever before.
As a result, attention metrics, from audibility to screen touches, will become a dominant advertising currency in 2023 – driving positive media and business outcomes. Brands will be able to use attention metrics to predict the outcome of their ads, whether they're looking to drive awareness or conversion. What's more, they can use such data to optimise their campaigns. This is vital, as our recent research found that the timing of an ad is essential, with 66% of global consumers stating they are more likely to pay attention if an ad captures their interest in the first five seconds.
Nick Reid, SVP and managing director, EMEA, DoubleVerify
Ad SpendAdvertisingDigital MarketingMarketingPredictions