Grandi Stazioni Retail e Hivestack annunciano la loro partnership nel mercato del programmatic DOOH in Italia
by ExchangeWire PressBox on 6th Feb 2023 in News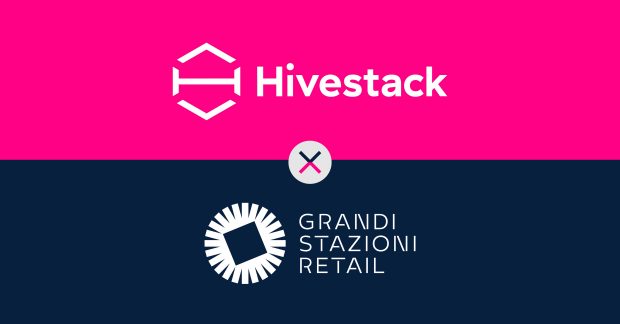 Hivestack, la più grande tech company di Programmatic DOOH al mondo, ha annunciato oggi una nuova collaborazione con Grandi Stazioni, Retail, il maggiore Media Owner in Italia di spazi pubblicitari nel travel. L'inventario DOOH di Grandi Stazioni Retail è ora disponibile per gli inserzionisti locali e globali anche attraverso la SSP di Hivestack.
Brand, agenzie e Omnichannel DSPs in Italia e all'estero potranno ora attivare le loro campagne di programmatic digital out of home (prDOOH) sull'intero network di Grandi Stazioni Retail anche attraverso la piattaforma Hivestack. Ricordiamo che il network comprende oltre 900 schermi all'interno delle 14 stazioni ferroviarie delle città più trafficate d'Italia. Le 14 stazioni ferroviarie contano circa 750 milioni di visite l'anno, con una media su base giornaliera di 2 milioni.
Ilaria Calesella, VP demand Italia presso Hivestack, ha commentato: "Siamo entusiasti di annunciare la nostra collaborazione con Grandi Stazioni Retail, un partner di alto livello ed estremamente rilevante per il nostro mercato. Nel 2022, il DOOH ha avuto una rinascita, ritornando ai livelli prepandemici. Le nostre recenti integrazioni con le Omnichannel DSPs hanno reso il DOOH un canale fondamentale per raggiungere gli utenti attraverso un approccio a 360 gradi. La collaborazione con Grandi Stazioni Retail ci permetterà di fornire ai brand scalabilità maggiore e strumenti di analisi, misurazione e targetizzazione delle audiences. Inoltre, ci permetterà di offrire una soluzione unica e all'avanguardia per raggiungere e coinvolgere i consumatori nel mondo fisico".
"Abbiamo sempre creduto nella forza del Programmatic al punto che siamo stati i primi ad adottarlo in Italia - ricorda Alessandro Tavallini, Media Sales Director di Grandi Stazioni Retail. Siamo certi che la partnership con Hivestack offrirà grandi risultati e nuove possibilità per gli investitori."
Questo annuncio arriva in un momento cruciale per il DOOH sul mercato italiano. Si stima che il DOOH abbia raggiunto all'incirca 43% della spesa totale OOH nel 2022 a livello mondiale, con un aumento di questo dato previsto fino al 51% nel 2025. Il programmatic DOOH offre ai Media Owners opportunità senza pari per incrementare le revenues e generare un maggiore engagement da parte dei buyers. La suite di soluzioni Hivestack per i Media Owner include un Ad Server, una delle maggiori  SSP  DOOH sul mercato mondiale, e un'innovativa tecnologia di Header Bidding, la prima nell'ecosistema del DOOH.

Hivestack
Hivestack is the largest independent, global, full stack, marketing technology company that powers the buy and sell-side of programmatic digital out of home (DOOH) advertising. On the buy side, marketers use Hivestack's Demand-Side Platform to crea...
Powered by PressBox
DigitalDOOHOOHPartnershipProgrammatic