Multi-Channel: a Holistic Approach to Targeting – Q&A with Edmund Mullins, StackAdapt
by Grace Dillon on 31st May 2023 in News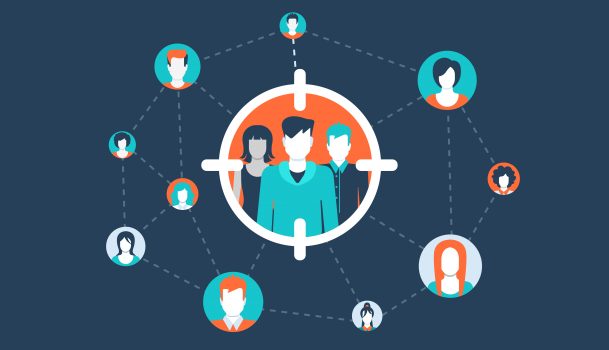 With ATS London 2023 now less than two weeks away, Edmund Mullins, director of inventory and partnerships, EMEA at StackAdapt, tells us about the current state of measurement, the importance of multi-channel campaigns, and the value of digital out of home (DOOH) in this exclusive Q&A.
How has the way that advertisers measure the success of their campaigns evolved over the past five/ten years?
In the last decade, programmatic advertising has been on the rise. According to Statista, the European digital ad market is projected to surpass USD$152bn (~£123bn) by 2027, with programmatic accounting for 82% of digital advertising revenue. The adoption of digital channels is in large part thanks to the growing capabilities of programmatic advertising, which includes tools for measurement and reporting.
Programmatic platforms leverage machine learning and AI to make it simple to find, track, and share a wide range of metrics that can be used to improve the performance of digital campaigns. Marketers are able to dive deep into site transparency, geo performance, audiences, and more.
What are the biggest challenges currently impacting measurement?
We consistently hear from advertisers that measuring campaigns across different platforms is a challenge. If an advertiser is running different channels in different places, it's difficult to compile results into one report.
The best solution for this is to leverage a multi-channel strategy within a single platform. This helps to consolidate reporting and can alleviate advertiser grief. Reporting that is consolidated by one platform is done using the same methodology and technology, making the data consistent and clear across channels.
Why should advertisers be experimenting with a multi-channel strategy?
Advertisers should be experimenting with multi-channel campaigns because using a mix of complementary channels increases the percentage of the total target audience that advertisers can reach. Audiences today use a variety of devices and channels, so it's important that advertisers approach targeting holistically. This way, they can reach their target audience where they are – which is everywhere.
That isn't the only benefit to a multi-channel advertising strategy. Multi-channel campaigns help advertisers to craft a brand story throughout the entire customer journey, create more visibility for a brand, and increase customer engagement. By appearing on several channels, advertisers are more likely to reach their target audience holistically.
According to a research report conducted with Advertiser Perceptions, over half of advertisers in the UK who have implemented a multi-channel advertising strategy saw extended reach, increased brand awareness, and more ad engagement. The report also found that 47% of advertisers saw a better ROI.
What makes DOOH such a promising channel, and how can marketers use it effectively as part of a multi-channel strategy?
Ads outside the home have been around for centuries. But in recent years this channel has become more precise and effective thanks to technology. Now, programmatic combined with digital out-of-home (DOOH) allows advertisers to make more efficient and strategic out-of-home media buys, and reach audiences in a hyper-targeted way.
The best way to utilise DOOH as part of a multi-channel strategy is to leverage it to build brand awareness and to tell a brand's message at scale. With DOOH, advertisers can engage target audiences in public spaces. For example, DOOH ads can be served in locations like airports or transport hubs, where people are usually killing time. Using DOOH to amuse with games and competitions or to share interesting information at times when audiences are looking for entertainment can be a powerful way to build relationships with them.
How are marketers currently measuring the success of their DOOH campaigns, and what advancements are being made here?
Enhanced measurement capability is what makes DOOH distinctly different from traditional out-of-home advertising. Historically, out-of-home campaigns have been considered a wild card for marketers that are looking for precise campaign metrics. But with DOOH, it's possible to measure the results of campaigns based on location data and analysis.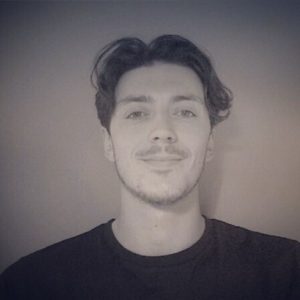 Because DOOH is powered by programmatic, it offers the ability to reliably measure and report campaign results. It's expected that investment in DOOH will continue to grow, with Statista predicting that by 2027, global spend on DOOH will reach USD$16.58bn (~£13.4bn).
To fuel this growth, we are definitely seeing advancements in this channel, such as the integration of DOOH data with other sources allowing for a holistic view of the customer journey and attribution of actions to DOOH campaigns.
Real-time or location-based data feeds enable dynamic content delivery, optimising campaigns based on factors like weather or social media trends. AI-powered analytics uncover patterns and audience segments, leading to deeper insights and future optimisation. Generally speaking, these advancements empower marketers with data-driven insights for enhanced campaign optimisation, targeting, and decision-making.
What are your predictions for the future of multi-channel marketing and DOOH?
Multi-channel marketing should continue to evolve with a greater integration of various channels such as social media, email marketing, mobile apps, websites, and physical stores. The emphasis should be on delivering consistent and seamless experiences across these channels to provide a unified brand journey.
With advancements in data analytics and AI, multi-channel marketing should become more personalised and targeted. Marketers will leverage customer data to deliver highly relevant content and advertisements across multiple touchpoints, resulting in more effective customer engagement. In the future, we can expect a greater emphasis on creating seamless customer journeys, where customers can switch between channels without losing continuity.
Digital out-of-home advertising should also continue to grow and innovate. With advancements in display technology and data integration, DOOH campaigns will become even more dynamic and interactive. Real-time data, such as weather conditions or audience demographics, will continue to be used to deliver contextually relevant advertisements, increasing engagement and impact.
As technology improves, multi-channel marketing and DOOH will most likely integrate with emerging technologies such as augmented reality (AR) and virtual reality (VR). Brands will leverage these technologies to create immersive and interactive experiences that captivate customers and drive engagement.
---
ATS London 2023 will take place at Central Hall Westminster on 13th and 14th June. For tickets and further information, visit our dedicated events page.

StackAdapt
StackAdapt is a self-serve programmatic advertising platform used by the most exceptional digital marketers. This state-of-the-art platform is where some of the most progressive work in machine learning meets cutting-edge user experience. Ad buyers p...
Powered by PressBox
ATS LondonDOOHMeasurementMulti-ChannelProgrammatic