Why Digital Out-of-Home is Fundamental to your Multi-Channel Strategy
by Mathew Broughton on 23rd Mar 2023 in News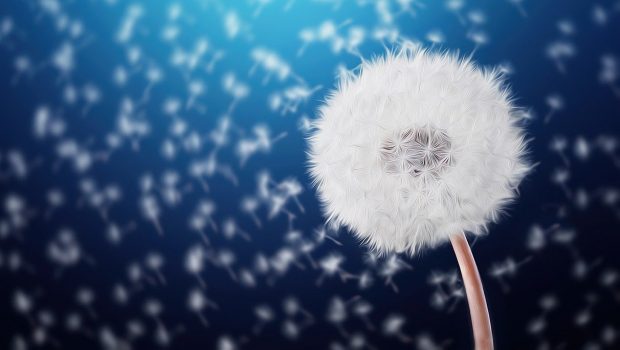 In this article written exclusively for ExchangeWire, Edmund Mullins, director of inventory partnerships, EMEA at StackAdapt outlines the importance of digital out-of-home (DOOH) in multi-channel strategies, and the formats available to media buyers.
Digital out-of-home (DOOH) is any digital advertising that is found outside the home and in a public environment. This programmatic advertising channel is one of the fastest-growing and evolving channels. In Europe, it's projected that DOOH will grow by 4.93% annually, resulting in a market volume of USD$4.17bn (£3.41bn) in 2027.
This is likely because consumers see this programmatic channel as trustworthy, brand safe, and fraud-free. DOOH ads also have the potential to not only entertain audiences, but bridge the gap between the world outside the home, and digital.
Interactive features like QR codes and touch screens make it possible for audiences to engage with the ad, and seeing the ads in relevant locations and in the right moments encourages audiences to take action. For example, a consumer can be inspired to learn more about a product or service by using a QR code to go to a landing page.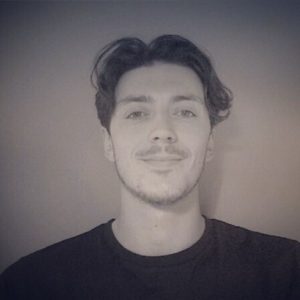 There are three main formats for DOOH ads. Large format DOOH ads are bigger media placements that can be displayed on highway billboards, bus stops, and more. They're best viewed by pedestrians and street-level traffic.
Place-based DOOH ads are shown in contextually relevant environments such as stores, gyms, gas stations, restaurants, and even airports. This format enables advertisers to reach consumers in a natural setting.
Point-of-purchase (POP) ads are a subcategory of place-based inventory. POP signage is usually found in shopping destinations. With this DOOH format advertisers can influence the purchasing decisions of consumers while they're in-store.
"In early 2023 we implemented a programmatic DOOH campaign to promote tourism in collaboration with Visit Isle of Man, the tourism arm of the Isle of Man government", said Amber Williamson, founder and CEO of London-based agency Digital Willow. "Our strategy was to target major transportation hubs to the Isle of Man in seven different cities using DOOH displays. These digital displays featured stunning images of the Isle of Man, accompanied by a clear and engaging message tailored to each location."
Dom Kozak, head of programmatic at JCDecaux UK, added, "This campaign is a powerful example of how a brand can reach their target audience using DOOH to deliver relevant and timely messaging that resonates with passengers in the mindset to travel. DOOH is a channel that's highly accessible to everyone – our research shows that uplifts in brand awareness, synergy with digital campaign performance and impressions delivery are the top reasons why many clients are now using programmatic out-of-home as part of their wider marketing strategy."
The benefits of DOOH advertising
There are several unique benefits in leveraging DOOH advertising. These ads are not subject to privacy regulations because they don't use or collect cookies. Advertisers can use DOOH as a cookieless advertising solution because it doesn't require first- or third-party data. By reaching target audiences in contextual environments, such as digital signage at shopping centers, in elevators, or at the petrol station, advertisers can continuously reinforce a brand's messaging, in relevant moments.
DOOH advertising can be served in locations like airports or transport hubs, where people have lots of downtime. In those moments, DOOH ads can entertain with games and quizzes or share interesting information with audiences. This creates a powerful method for building brand relationships with an audience.
Programmatic automates the buying and delivery of DOOH advertising on digital billboards and other signage. This means that advertisers can buy and manage DOOH campaigns through their programmatic platform.
Through the programmatic partner they can set specific conditions, like how, when, where, and who will see an ad. When those conditions are met, ad space is purchased, and the ad is delivered automatically. DOOH campaigns can be planned based on budget allocation or location-based targeting criteria across multiple screens, all in one place.
DOOH advertising can be leveraged to cast a wide net that reaches a broad audience, which is ideal for brand awareness. Or, narrow down the audience with targeting tactics like with geotargeting and geofencing to maximise the chance of a conversion.
"In addition, having access to premium DOOH inventory through a DSP enables media planners and buyers access to programmatic DOOH within multi-channel campaigns" said Layla Soufi, DSP partnerships director, EMEA, at global marketplace VIOOH, building a more strategic approach to capturing audience attention.
DOOH as part of a multi-channel strategy
A multi-channel strategy enables advertisers to reach consumers throughout the entire funnel, creating a cohesive story across channels like native, display, video, connected TV (CTV), audio, in-game, and DOOH. By using a mix of complementary channels, advertisers can increase the percentage of the total target audience that a campaign reaches.
Since the customer journey typically doesn't stay confined to one channel, a multi-channel strategy ensures a campaign will reach audiences holistically, and on whichever channel they're using. The unique benefit of DOOH is that it gives advertisers the opportunities to reach audiences in environments outside of the home, and outside their typical devices.
"By leveraging DOOH inventory, we were able to pinpoint the most appropriate locations for our campaign", said Williamson. "We were then able to integrate this activity as part of a holistic digital media buy, ensuring maximum impact and reach with our target audience."
Leveraging DOOH as part of a multi-channel campaign helps to craft a brand story throughout the entire customer journey, and bridge the gap between the digital world and outside world. By creating seamless coherence across the channels that a campaign appears on, advertisers can consistently remind audiences about their offerings, which will inch them closer to conversion as well as build brand awareness and personality.
Get started with DOOH advertising
To leverage DOOH effectively as part of a multi-channel strategy, test out creative, targeting, and measurement strategies to determine what mix results in reaching key performance indicators (KPIs). Take the time to choose the right programmatic platform to partner with. Look at the performance, the targeting capabilities, and the algorithms for each platform to differentiate the players in the space.