Equativ Celebrates One-Year Since Rebrand, After Record USD$100m (£79.8m) Global Net Recurring Revenues 
by ExchangeWire PressBox on 8th Jun 2023 in News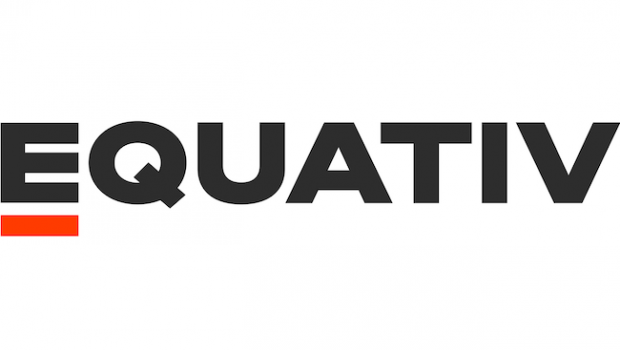 Equativ, the leading independent ad platform, is celebrating one year as a unified organisation following its rebrand from Smart AdServer in June 2022. Achieving multiple advances over the last 12 months, Equativ reported record net recurring revenue uplift last year, reaching USD$100m (£79.8m). This is in addition to the significant increase of data processing and trading volumes – with the company now running 120 billion auctions daily – and the announcement of new principle investor, Bridgepoint, to accelerate scale and growth.
The unveiling of 'Equativ' came after its acquisitions of LiquidM and DynAdmic, which took place under the 'Smart' name. Inspired by its stakeholders' dedication to treating clients equally, and with the aim of consolidating all three companies under one brand, the Equativ name embodies a unified presence and culture that spans a team of 600 employees across 16 countries.
The unifying purpose of Equativ is to harmonise the interests of advertisers, publishers, and consumers alike. This has meant driving standards in privacy, value path optimisation, transparency, sustainability, and customer service, while enabling increasingly direct relationships at scale. This is achieved via its vertically-integrated platforms on the demand- and supply-sides, as well as its video marketplace platforms.
A key focus area has been driving innovation in connected TV (CTV), with Equativ swiftly purchasing a major stake in Nowtilus following the rebrand. The investment in the digital video personalisation company secured industry-leading dynamic server-side ad insertion (SSAI) capacity and increased access to programmatic buyers for sell-side TV clients. By giving broadcasters, rights owners, distributors, and operators the ability to drive addressable live TV advertising and amplify yield, the partnership has proved a vital addition to Equativ's fully interoperable programmatic video ad tech stack.
With the belief that direct deals are set to dominate the next wave of programmatic, improving transaction efficiency is also a vital innovation focus. Over the past year, Equativ has substantially extended its curation options to offer a comprehensive self-service suite that delivers value-added solutions across the value chain. By allowing buy- and sell-side curators to harness one cohesive solution for a range of purposes – including media planning, multi-publisher deal generation, first-party data activation, audience building, AI, and extension abilities – Equativ facilitates easy and fast trading, while aligning deals with specific business needs.
To meet constantly rising demand for reduced programmatic complexity and greater clarity, the company has invested heavily in its marketplace buying module that will remove silos between demand- and supply-side tools. In development since 2019, the marketplace will allow advertisers and publishers to manage all stages of programmatic transactions in the same space. Set to be hosted within the Equativ Buyer Connect (EBC) platform, the initiative will present a natural progression of the company's driving goal to streamline supply paths by facilitating clear, flexible and direct dealing, in addition to smart data-led targeting and immediate campaign activation.
Through 2023 and beyond, Equativ is determined to move forward in a way that upholds high ethical and environmental standards. As it strives to cultivate priority growth areas such as CTV, video, and curation, the company is simultaneously keeping close watch on minimising climate costs. This includes evaluating the carbon impact of total cross-organisational activity using an approach accredited by the Agence pour la Transition Écologique (ADEME) and working on a methodology designed to help clients achieve sustainability-led optimisation.
"This is not just a first birthday milestone, we are also celebrating the fact we have the scale and resources to realise our ambitions", comments Arnaud Créput, Equativ's CEO. "At its core, our platform is rooted in exemplifying what ad tech should be: transparent, efficient, privacy-centric, and built to meet the interests of all players.

Equativ
Equativ is the new single name for Smart Adserver, DynAdmic, and LiquidM — three proven innovators in advertising technology. The vertically integrated company provides brand and privacy-safe solutions that empower its clients to achieve maximum im...
Powered by PressBox
AdvertisingInvestmentRebrandRevenue