ATS Miami 2018

Emi Gal, Global CMO & CEO of Teads Studio, Teads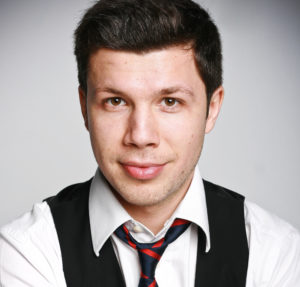 Emi Gal is a Romanian entrepreneur and software engineer best known for starting Brainient, an interactive video platform acquired by Teads, the largest video ad marketplace in the world. He's been named "at the forefront of a new wave of Eastern European entrepreneurs" by the Financial Times, was the cover story for Forbes Magazine's inaugural Top 30 Under 30 issue in Romania and has been profiled by numerous media publications including WIRED, Reuters and TechCrunch. Emi is currently Global CMO and CEO of Teads Studio, an independent business unit part of the Teads group focused on helping advertisers deliver interactive, dynamic video ads.

Chechu Lasheras, Managing Director of Digital Business Development, PRISA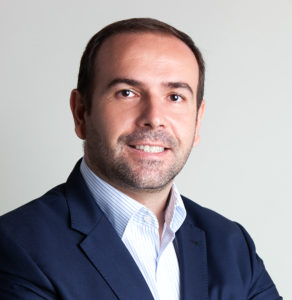 Digital executive with more than 15 years of experience, with knowledge on the online media and strategic view of the digital advertising ecosystem.  Former president of IAB Spain is also an active teacher in digital business school ISDI as well an active speaker in digital advertising events (Appnexus European Summit in London, IAB Days in Chile & Colombia…) Founder of the most premium and exclusive event for digital executives in Spain where top executives (CEO´s) linked to the digital transformation. Currently serves as Managing Director for digital business development at PRISA. Before Prisa, Chechu had several management positions at Omnicom Media Group (Chief Digital Officer), Zanox (an Axel Springer company as Regional Manager Iberia/Latam), and Antevenio (Managing Director International Development) and previous experience on consultancy at AT Kearny and Arthur Andersen. Chechu Lasheras graduated in Computer Science from Universidad de Alcala and holds Executive MBA from IE Business School.  He also holds executive seminars as International Digital Business from Harvard University and an Exponential Technologies Executive Program from Singularity University.
Victor Lopez, VP of Performance Media, Tambourine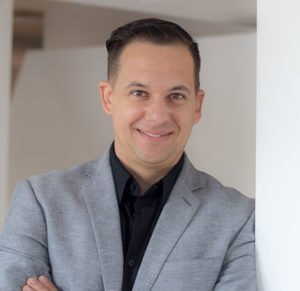 Victor Lopez started creating websites in 2003, in order to promote his sites he learned SEO, SEM, Display advertising and eventually Social Media. His background also includes affiliate marketing and client consulting. In 2010 he moved to the agency side of things and joined Havas Media. His most recent role before leaving Havas in 2017 was as Head of Digital. Currently, he is the VP of Performance Media at Tambourine, a Hotel and Destination specialty agency.
Jorge Rocha, Digital Lead LATAM, Performics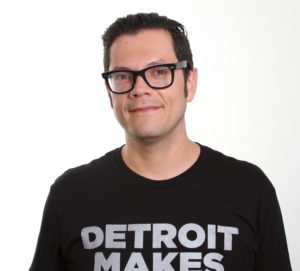 Jorge Rocha majored in Marketing at UNIVA in Mexico and took programs in California; one in music business at MI and another in Digital Marketing with USD, in addition he got the Mobile Marketing Association certification. His starting point was on the music industry where it later lead him to the media agency world as sort of a "happy accident". Over the last 8 years he has collaborated for the 2 biggest global advertising groups (Havas & Publicis); where he had the opportunity to bring differentiated use of media, strategy, innovation and product in terms of digital marketing and mobile solutions for brands such as NIKE, BMW, P&G, Coca-Cola, 3M and Brown-Forman. As personal projects he has been a blogger and after launching an electronic music LP on various digital distribution outlets, Jorge is working on his 2nd album which is built under a ZERO Macs outline, producing "like in the old days" with a series of hardware (Synthesizers, Grooveboxes and Samplers) all connected via the MIDI protocol. At the moment, Jorge lives in Miami.

Lucas Mentasti, President [m]PLATFORM, Latinamerica, GroupM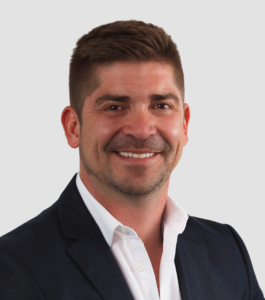 Lucas Mentasti is president of GroupM Latin America, the most powerful technology suite, which allows the directionability of the global audience and the rendering of accounts in all media. Lucas leads the strategy and growth of throughout Latin America, developing data-driven advances and promoting the science of consumer-centric communications for all GroupM customers in the region. Prior to this position, he was Xaxis's Chief Exceutive Officer for Latin America. In this position he was responsible for the strategy, development and operation in the region, including account management, trade, relationship with publishers and associates. Lucas previously served as general manager for Latin America, successfully launching Xaxis operations in Miami, Mexico, Argentina, Brazil, Colombia and Puerto Rico, building the business in this region, leading to more than 250 clients, while doubling revenues each year . Additionally, under his leadership, he launched the first comprehensive audience buying platform in the region and grew the Latin American team from a single employee to a staff of 45. Prior to joining Xaxis, Lucas worked for three years as Vice President and Digital Director for Latin America at Starcom. In this position he was in charge of digital products for all the company's clients and was a pioneer of the audience buying model in the region. The executive is continuously cited in major Latin American trade publications as a thought leader in the region. Lucas has more than 15 years of experience in online advertising, leading digital areas for agencies such as Havas and DDB in his native Argentina. He also has experience in management consulting, as he served as an associate consultant for The Boston Consulting Group. He holds a Bachelor's Degree in Economics from Torcuato di Tella University and a Master's Degree in Integrated Marketing Communications from Northwestern University.
Julian Saconi, Director LATAM, Scroller Ads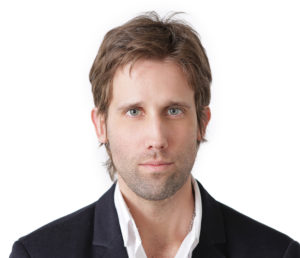 Julian leads the growth for Entravision's Scroller Ads in Latin America. A seasoned specialist in programmatic media, after five years at IBM on client services roles, he joined Headway where he participated in the development of the programmatic industry at its early stage. In 2014, he opened Headway's offices in Chile, where he served as country manager. Julian joined Scroller Ads, based in Mexico City, to lead the development of programmatic video and quality media inventory in Latin America.
Dennis Buchheim, Senior Vice President & General Manager, IAB Tech Lab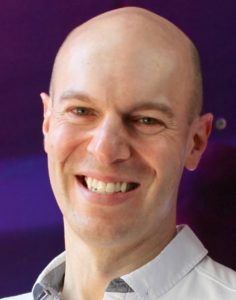 Dennis Buchheim is SVP and GM of the IAB Tech Lab, based in San Francisco. He leads this digital advertising industry technical standards-setting organization, working closely with its board and membership. Previously, he was SVP of Data & Ad Effectiveness, IAB, responsible for the Data Center of Excellence and its work on consumer identifiers, data quality, automation practices, and industry benchmarks. In parallel, he oversaw measurement and attribution efforts. Prior to joining IAB, he was VP of Product Management at Yahoo, responsible for display/video advertising platforms, targeting, measurement and insights, and trust and safety. Dennis joined Yahoo from Microsoft, where he initially supported advertising and search syndication, was later promoted as GM of Display Monetization, then took on ad exchange and ad network product management, and finally led display advertising program management. Dennis' first role in advertising was in 2002, as GM of the Inktomi/Yahoo Search paid inclusion business, which he merged with other acquired programs and grew significantly, before moving to lead product marketing for Yahoo/Overture partners. Earlier in his career, Dennis designed and developed consumer and enterprise software products at industry stalwarts Apple and Oracle, led engineering for startup Actioneer, and co-founded and led product at iHarvest, which was acquired by Interwoven. Dennis has degrees in Computer Science and Business Economics from Brown University.

Patrizio Zanatta, Managing Director Latin America, Rubicon Project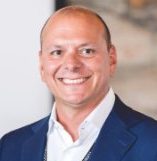 Patrizio Zanatta is the Managing Director Latin America of Rubicon Project since 2014. He's based in Miami and a decade experience in digital advertising has equipped him with proven expertise in advising premium publishers and applications on how to adopt the most advanced monetization strategies, such as real-time bidding and private marketplaces to ensure that every impression is sold at the highest price. In Zanatta's previous role at Rubicon Project as sales director EMEA, he was responsible for driving growth across european markets with special focus on Italy, Spain, Turkey and Israel, growing business from existing publishers and applications and leading the onboarding of new sellers on the company's technology exchange. Before joining Rubicon Project, Zanatta spent five years at Real Media Group, A WP Company, as a technology sales and account manager for Italy and as Sales Director for Europe, managing sales managers in five countries. Prior to that, he spent eight years in the aerospace industry including a two-year posting in Miami. Zanatta holds a degree in political science from the Universita degli Studi di Milano and is fluent in Spanish as well as in English, French and Italian.
Giuliano Stiglitz, CEO and Founder, Latam Digital Ventures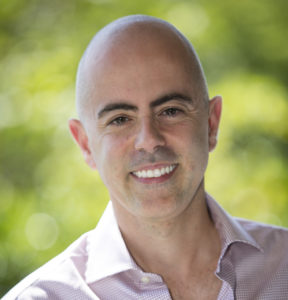 Giuliano Stiglitz is CEO and Founder of Latam Digital Ventures, a holding company owned by Grupo PRISA since 2017. He founded LDV in 2015, focused on acquiring and creating high growth and profitable digital media and ad tech businesses in the US Hispanic and LATAM Markets. He sold the business to Grupo Prisa in 2017. Prior to that, he was CEO of Orange Advertising Americas, one of the largest companies at US Hispanic and LATAM, focused on ad networks which he successfully transformed into Primia.Digital. Giuliano is also an angel investor, having invested in several tech and digital media start-ups. He is also a speaker at some of the most important events, such as Adtech, IAB, DMEXCO.
Carlos Correa, Regional Client Strategy Lead, Xaxis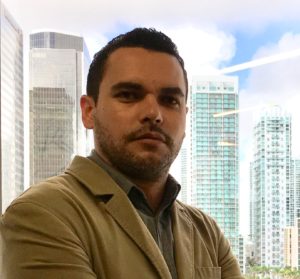 Carlos Correa is responsible for overseeing regional client services in all of Latin America for Xaxis, the Outcome Media Company that combines advanced artificial intelligence with proprietary data and proven expertise to optimize programmatic media investments and achieve improved, verifiable results for its clients. Carlos has extensive experience managing global and regional accounts in Latin America and US Hispanics with a proven record of driving adoption of digital and programmatic media.
Rafael De Azua, Head of Media & Digital LATAM, COTY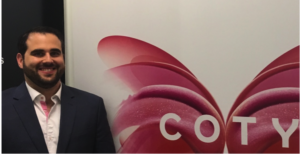 Rafael De Azua leads Media and Digital for Coty's Luxury, Consumer Beauty, and Professional Divisions in Latin America. In this role, he is charged with transforming how the company plans and buys media to support commercial targets, truly focusing on the consumer and the purchase journey. To this end, he helped integrate Coty's internal digital agency, Beamly, in both Miami and Sao Paulo; and sponsors various special omnimedia projects that are enabling e-commerce in Mexico and Brazil. Three external media agencies in five offices across the region report to Rafael. Previously, Rafael held various Brand Management positions in Procter & Gamble on both Luxury Fragrances in Miami and Global Oral Care in Cincinnati. Prior to joining P&G, Rafael was a strategy consultant with Booz Allen Hamilton in Washington DC. He also served as a Naval Officer and deployed twice to the Arabian Gulf. He holds MBAs from Cornell University in Ithaca, New York and Queens University in Ontario, Canada; and received his bachelors from the U.S. Naval Academy in Annapolis, Maryland. Rafael is originally from San Juan, Puerto Rico and is based in Miami.
Christophe Ménard, Co-founder & COO Americas, Sublime Skinz Inc.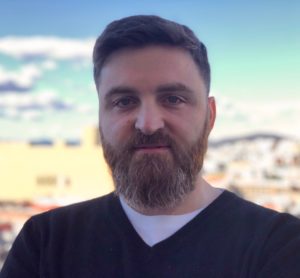 In 2013, Christophe co-founded Sublime Skinz, a global high-impact advertising marketplace that creates and delivers performance-based brand experiences at scale. He first served as Chief Programmatic Officer in Paris to enable the programmatic capabilities of the company. In 2016, he decided to cross the Atlantic with his wife and children to open the New York office. Now as COO Americas, his role is to lead the US and Latam teams to help Sublime Skinz shining an international level providing programmatic high-impact advertising tailored to the US and Latam market needs. Graduated from ESSEC, he also has a master degree of the Bradford University (UK) and a double MBA from Audencia (FR) and La comercial de Bilbao (Spain). Prior to joining Sublime Skinz, Christophe has held executive positions in different international advertising companies such as Kelkoo, Yahoo, Vibrant or Improve Digital.
Federico Grinberg, Co-Founder & CEO, Futbol Sites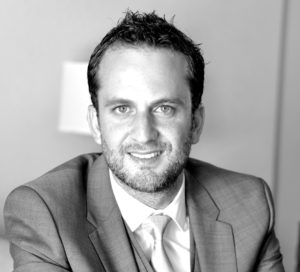 Co-Founder and CEO at Futbol Sites, top digital sports media group in Latin America, with one of the largest audience in its category, reaching more than 30 million unique users every month. Federico began his career in Buenos Aires, Argentina and led the opening of new markets for Futbol Sites, such as Brazil, Chile, Colombia, Mexico, Ecuador and US. Since 2014 he oversees the global strategy of the company from their offices in Miami, Florida.
Reed Berglund, Advisor Brand Officer, S4M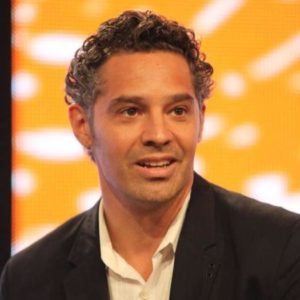 Visionary leader bringing over 10 years of experience in establishing operational optimization across digital content and technology in both national and international operations. Converts strategic plans into tactical reality through guiding companies in establishing themselves as a viable business.
Michael Dell'Arciprete, Head of Digital Marketing, Wellnext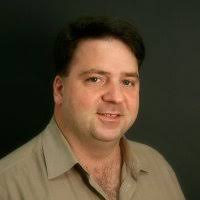 Michael Dell'Arciprete is a senior marketing and business development executive with over 18 years of professional experience. Prior to becoming joining Wellnext,  Michael held executive marketing positions with Diamond.com, Spree.com, Netmarket Group (Cendant) and Boca Java Coffee (Blyth). Marketing campaigns, led by Michael, have generated over USD$400m in on-line sales. His areas of responsibility have included: managing digital development/website optimization; media buying (CPM, CPC and CPA); SEM and SEO; business development/partnership marketing; CRM/list management. Additionally, Michael has an MBA in Marketing from Indiana University and earned his CPA designation during his tenure with Deloitte & Touché Retail Practice Group.
Kaio Philipe, Director of Commercial LATAM, KAYAK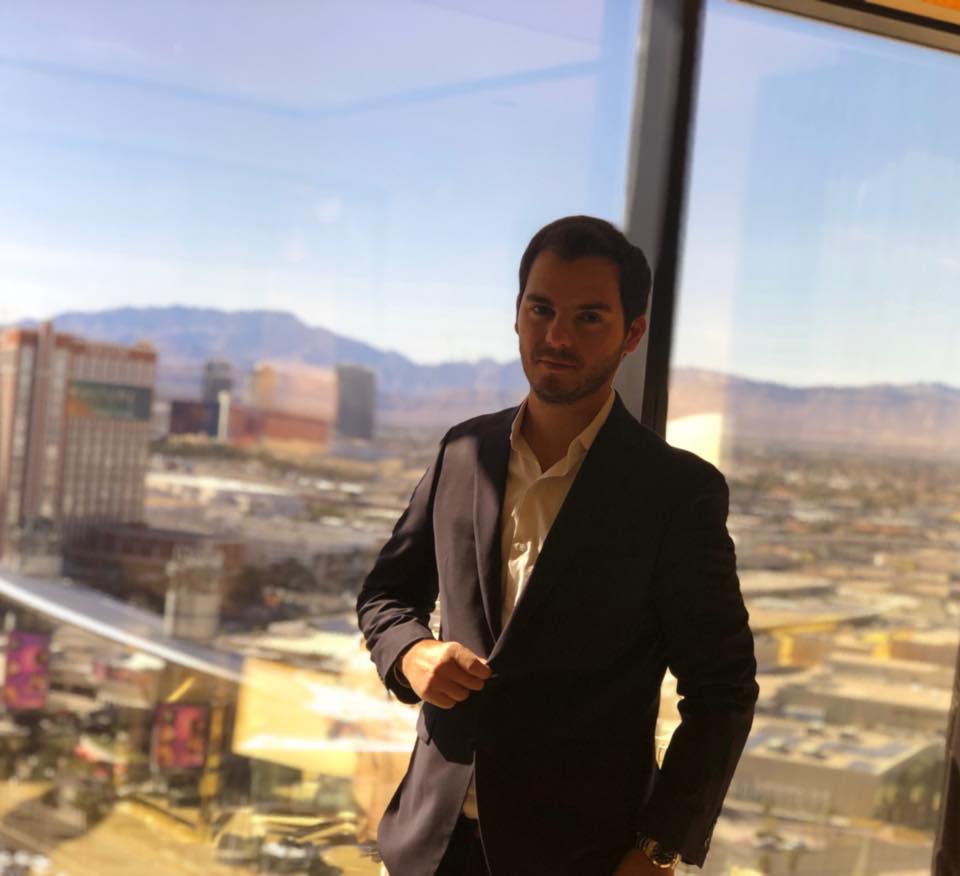 With vast experiences in Online Marketing and global markets, Kaio has worked in the two largest search engines/publishers in the world, Baidu and Google. He now leads the monetization efforts and operations for KAYAK.com sites in Latin America and US Multicultural.
Esteban Lupin, Client Partner, Publisher Ad Tech, Facebook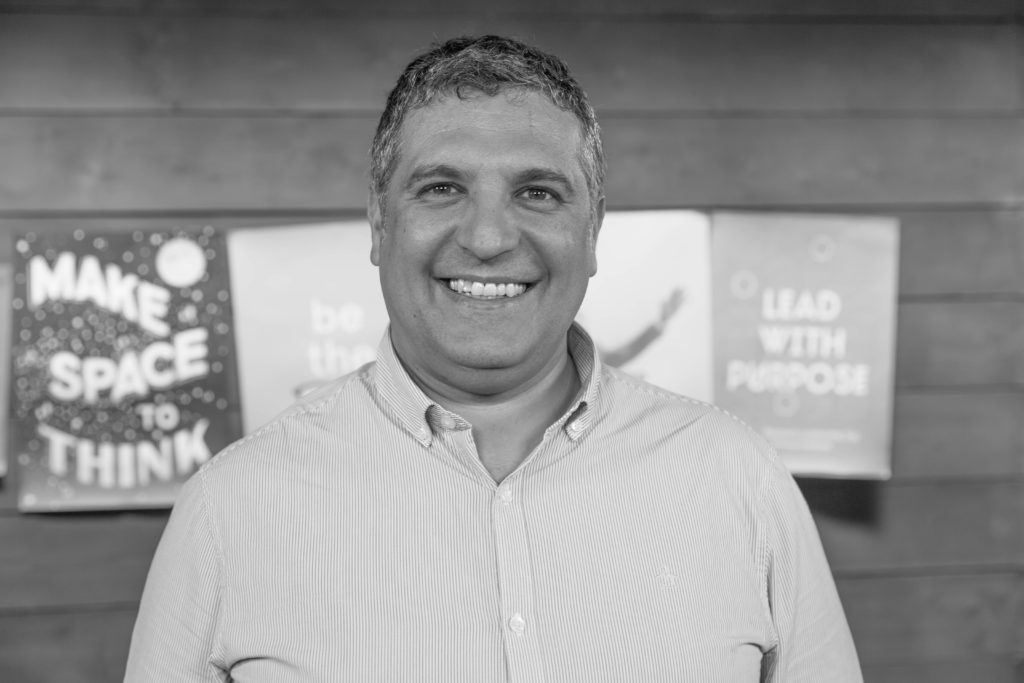 Esteban Lupin leads Facebook's Audience Network Publisher business development in Southern Europe & LATAM. Esteban joined Facebook from LiveRail where he was Director of Southern Europe & LATAM. Previously, he held Sales Director positions at TubeMogul, Videoplaza (Ooyala) and Microsoft – Publisher Solutions where he successfully oversaw their expansion across Southern Europe & EMEA. Esteban holds a BA from the American University of Rome (NYU).
Rosanna Saenz, Digital Operations Director, Mindshare Latinamerica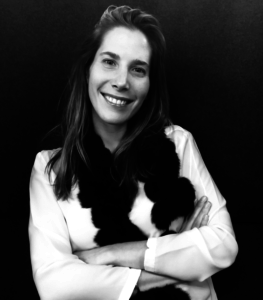 Rosanna is an accomplished and reliable Digital Operations Director with 7+ years experience in Online Advertising, dedicated to high levels of customer satisfaction and meeting aggressive business goals. She is passionate and motivated, with a drive for excellence and with specialized knowledge in Programmatic Advertising and Marketing Technologies. Her expertise includes developing and leading ROI oriented digital efforts for top clients in Latam and Spain, as well as building efficient digital operations teams. In 2016 Rosanna joined Mindshare as Regional Operations Director, with the goal of strengthening the digital capabilities and programmatic know how in Latinamerica. Her role's focus is on performance, data and technology strategies.
Kenjy Tominaga, Head of Data & Solutions, Digilant Mexico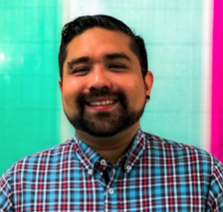 Kenjy is the Head of Data & Solutions for Digilant Mexico. He designs Digilant the data products portfolio and provides personalized data consultancy to premium clients. He manages the Data Science and Technology teams and works tight with Client Service and New Business teams, to offer the best data solution offering to each client. Kenjy has been working since day one in the programmatic industry, he has been involved in programmatic technology for more than 6 years. Before joining Digilant he worked as digital publicist in Grupo Diario de Morelos. He first joined Digilant in 2013 as Product & Data operator. In 2017, he worked at eBay LATAM as part of the Paid Marketing team, where in his 3 first months he multiplied by three the sales of the business unit, proving his skills with in-house technology for media bidding purposes. By the end of 2017 he joined Digilant again with a bigger project in his hands. Kenjy graduated from Tecnológico de Monterrey as Mechatronics Engineer and holds a major degree in Marketing and Communication.
Santiago Villegas, Head of LATAM, Beamly LLC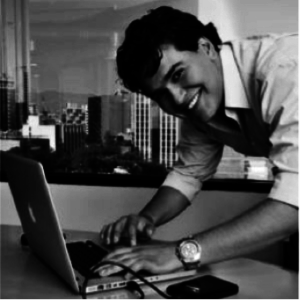 Santiago Villegas is the head of Beamly for Latin America. Beamly is the digital agency arm of Coty, acquired in 2015 to accelerate the digital iQ of the company and fuel digital knowledge into marketing teams. He was employee number one in the region, opening the operation and serving all countries where Coty have footprint in LatAm. In this role, he lead the paid media services of all things digital, and development of insights, creative and Omni channel capabilities, integrating Beamly services and teams in the Coty consumer beauty and luxury operations. Before joining Coty, Santiago worked for 10 years at WPP's GroupM and held various positions leading teams and country operations at Mindhsare Mexico, Mindshare Miami, Mediacom Miami and Mediacom Latin America, being his last position head of digital LatAm for Mediacom with the largest digital team of media agencies; He has successfully worked with several clients in multiple industries, like Procter & Gamble, Unilever, Ford, GSK, HSBC, Warner Bros, Hasbro and Nestle. Santiago has a marketing and advertising degree at his hometown Bogota, Colombia, and have been involved with digital and online marketing since his first professional job.
Fred Schank, Chief Experience Officer, Zimmerman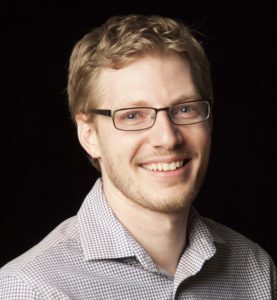 Fred is passionate about all things digital. He has the unique ability to produce ideas and technology that solve users problems before they're even aware of them. He constantly seeks new information about what people want from the digital realm, how they interact with brands and how that can be utilized to drive client KPIs.  He believes that success results from finding the intersection between client goals and user goals.  This intersection drives his strategy towards customer journey,  performance marketing, and commerce experiences. Fred has a background in software development and since 2011, he has been the driving force behind the Digital Experience, Technology, and Innovation teams at Zimmerman, where he helps brands define and differentiate their presence in the digital space.