ATS Tokyo 2016

Ryuji Yokoyama, President & CEO, Digital Intelligence Inc.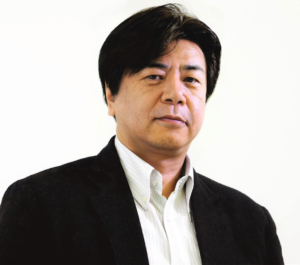 Upon graduating from Aoyama Gakuin University in 1982, Yokoyama joined the advertising agency Asatsu-DK (ADK), where he was appointed account planner for Japan's largest beer, beverage, cosmetics and food products enterprises. In 1996, in competition with Dentsu, he established Digital Advertising Consortium Inc. (DAC) with Hakuhodo and other large Japanese advertising agencies, and was named Representative Director and Vice-President of the entity that same year. He took the company public with a market capitalization of 120 billion yen. In 2008, he established ADK Interactive Inc., assuming the position of Representative Director and President.He brought the idea of plannig marketing media as Paid, Owned and Earned (POE) media to Japan. He is currently at Digital Intelligence Inc. which he established in 2009. In April 2012, he was also appointed an outside director of digital creative boutique 1-10 HOLDINGS, Inc. most advanced in Japan.
Tetsuya Shintani, Commercial Director & Country Manager, Japan, The Trade Desk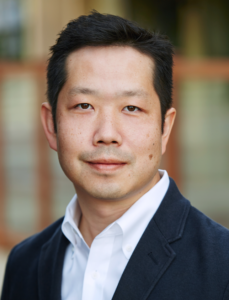 Tetsuya Shintani is the Commercial Director and Country Manager of Japan at The Trade Desk, a global demand-side platform in the $5B real-time bidding industry. In his role at The Trade Desk, Tetsuya has led the company's entrance into the Japanese market, including working with leading agencies and the top six global trading desks in the region. Tetsuya is one of the adtech veterans of Japan, and brings years of experience in marketing, business development, and advertising technology, including programmatic, search engine marketing, and more. Before joining The Trade Desk, Tetsuya worked for Dentsu as senior manager in the digital business division.
Hideyoshi Tanimoto, Managing Director, GMO NIKKO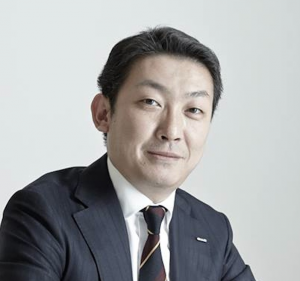 Hideyoshi Tanimoto started his career as a Media Planner of Digital & Off line media advertising. In 2002, Hideyoshi joined NIKKO (Later became GMO NIKKO) the digital advertising agency. At present, he is Executive Director of GMO NIKKO and is in charge of Marketing Strategy, Ad Technology Development, Media Buying & Communication Planning.
Sadanori Shibata, Manager, Data Management Platform Division, Hakuhodo DY Media Partners Inc. | Director, CMO, Handy Marketing Inc.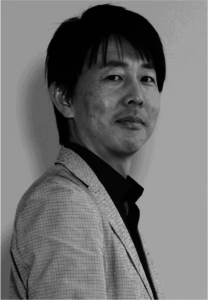 Sadanori started in the digital related business from 1996. He conducted web and program development in the field, and was engaged in content production and organization business from 2000. Afterwards, Sadanori was engaged in designing the web business for a football club and the planning of movie/content delivery for television equipments. He joined Hakuhodo DY Media Partners in 2007, and was in charge of listing advertisements, affiliate advertisements and DSP. From late 2013 he became the manager of DMP and promoted DMP development and development of services using DMP. Currently the chief manager of DMP in the Hakuhodo DY Group. Sadanori participated in the start-up of Handy Marketing Inc., a joint company with Yahoo! JAPAN from April 1st, and became the CMO after establishment.
Kenichi Sugawara, Manager of Brand Advertisement, SmartNews Inc.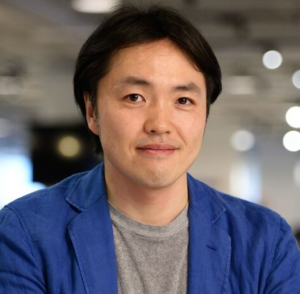 Kenichi was in charge of service development and marketing of digital AD platform in ScaleOut Inc. (currently Supership Inc.). After the acquisition of ScaleOut Inc. by mediba Inc., he became the CMO of mediba Inc. and was in charge of  AD business and marketing policy. With the merger of 3 companies, ScaleOut Inc., nanapi Inc. and Bitcellar Inc., to Supership Inc., he became the CMO of this company, solved challenges faced by brand advertisers and contributed to the education and business development of AD technology and data driven marketing. After joining SmartNews in June 2016, he currently works as the Head of Brand Advertising.
Rick Mulia, Managing Director, JAPAC, Rubicon Project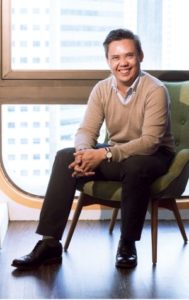 Rick Mulia is Rubicon Project's Managing Director for the JAPAC region, based in Sydney. Rick has more than 15 years' experience in senior digital roles, having spearheaded business development across Asia for Wego, Twitter, Microsoft, MSN and Yahoo!7. He has opened offices, led sales operations, established joint ventures and ran projects that have pulled together multiple disciplines in many large businesses. His entrepreneurial spirit is a perfect fit for Rubicon Project, which set a goal in 2007 of keeping the Internet free and open by making it easy and safe to buy and sell advertising. Rick pursues this ideal by building adoption of Rubicon Project's programmatic advertising platform across the region, using his considerable digital experience and knowledge of local markets to evangelise on the opportunities automated advertising provides for brands, agencies and content providers.
Naoya Fujiwara, Director, Madre:X Co. Ltd. | Operating Officer, PATH Corporation |  CEO, Active LLC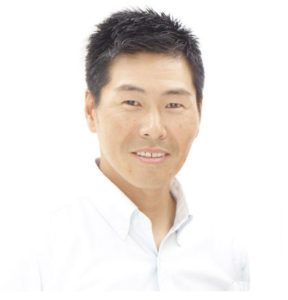 Naoya Fujiwara joined Culture Convenience Club Co.,Ltd. in April 1996. After operating TSUTAYA stores and establishing the TSUTAYA online business and DB marketing business he joined Guthy-Renker Japan Co., Ltd. in 2012. As the director of digital strategy and EC business of the product "PROACTIV" he successfully turned around the business. From August 2016, he joined Madre:X Co., Ltd. which offers the cosmetic brand "Ex:beaute" and is in charge of direct marketing and business expansion with shop distribution, etc. Also he established Active LLC and is supporting the digital marketing of many different companies.
Yutaka Kirihara, Manager, Business Headquarter, Domain Division, GMO Internet Inc.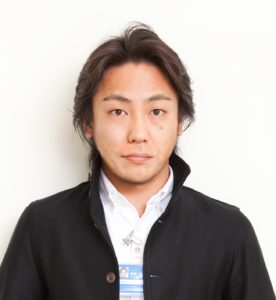 Yutaka Kirihara joined GMO Internet, Inc. in 2006. After joining he worked in the customer service division crossing the infrastructure business. Afterwards he became the manager of this division to promote CRM. In 2009, he became involved with the marketing of the domain division and worked to formulate a media plan, performance management and web side direction. He reconstructed the traditional media plan which was based on paper resources and pure advertisement with a preference on branding to a performance based media plan, and upon conducting this he promoted the implementation of various AD technologies and contributed to the increase in shares. From 2012, he became the marketing manger of the domain division and is in charge of the sales strategy of the whole business. He currently works as the director of this division.
Aco Yamagata, Media Director, Customer Marketing K.K., Unilever Japan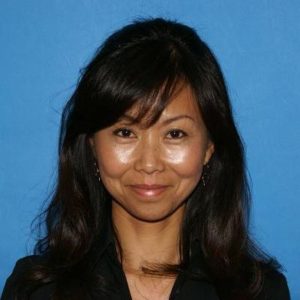 Aco Yamagata believes this is the most exciting time to work in her role: Transforming marketing communication to digital new era. Integration of traditional and digital to manage both holistic communication plan and buying.
Luciano Kohmura, Managing Director, Japan, AdRoll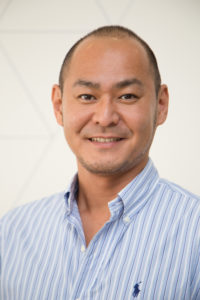 Luciano leads business development and sales operations of Japan. He is an advertising sales professional who prioritizes optimal client service and creative solutions. Prior to AdRoll, Luciano worked at Google for over nine years, most recently as director of performance solutions AUNZ and Japan. His passion for meeting and spending time with new people led him to open his own successful pub.
Jocelyn Hayashi, SVP, Global Agency Practice, MediaMath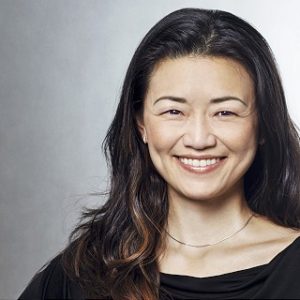 As SVP, Global Agency Practice at MediaMath, Jocelyn Hayashi is responsible for enabling success for global holding companies and regional, independent agencies. Hayashi manages teams in London and NYC, and leverages her extensive experience in building teams, developing new markets and consulting with publishers and agencies on advertising operations towards driving programmatic success for agencies and global strategic accounts. Jocelyn has over 15 years previous experience in online marketing consultation, ad technology operations and localization. She previously worked at DoubleClick and stayed on following its acquisition by Google, where she held a range of senior positions in NYC and Tokyo. Jocelyn gained a BA in Linguistics at Syracuse University in NY and is fluent in English and Japanese, and also speaks conversational Mandarin.
Souta Matsufuji, Manager of Elementary School Education Online Sales, Department, Benesse Corporation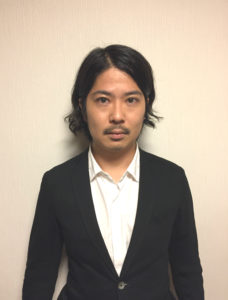 Souta Matsufuji joined Shoeisha in 2008 and was engaged in editing, writing and the operation of Web media such as "MarkeZine". He joined Benesse Corporation,  the biggest educational publishing company in Japan, in 2012. Matsufuji was in charge of the web promotion of some educational publishing products such as "Kodomo-Challenge" and "ShinkenZemi Plus". As the group leader of web advertising, he promoted the installation and application of ad technologies and contributed to the acquisition of new and potential customers. Now Matsufuji's in charge of web promotion of elementary school educational materials from 2016.
Naohiro Seike, Department Director, Digital Planning Department, Digital Business Division, ASATSU-DK.INC(ADK)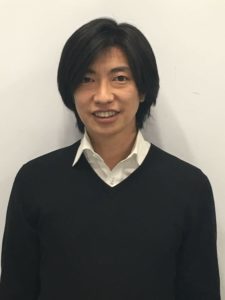 Naohiro Seike joined ASATSU-DK.INC(ADK) in 2002 and has been in digital media business since then. He was General Manager at Mixi in 2011, where his strategy to focus on smartphone ads had led to the huge revenue growth of the company.In 2014, He joined TubeMogul Japan, ad-tech and online video DSP company, to expand the video programmatic market. He was promoted to the Corporate Office Head of Sales there. He returned to ADK in 2016, as the head of digital planning division, to bring their digital business to the next stage.
James Prudhomme, Managing Director, EMEA, Index Exchange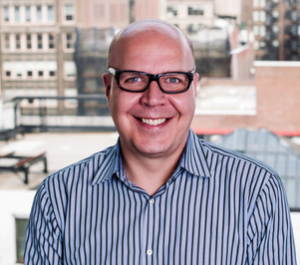 James has more than 15 years of experience in leadership roles in the digital media industry. Prior to joining the leadership team at Index Exchange he was the CEO of Datacratic, a machine-learning and AI software start up. James has previously served as a consultant to large media companies including Yellow Pages Group, Rogers Digital Media and The Globe and Mail, where he worked with senior executives to establish competitive strategies leveraging the opportunities emerging from a shift to real-time, data-driven advertising. James is a successful angel investor and serves as an advisor to several leading digital media and e-commerce start ups.
Takuya Ogawa, Chief, Online Sales Department, Japan Airlines Co., Ltd.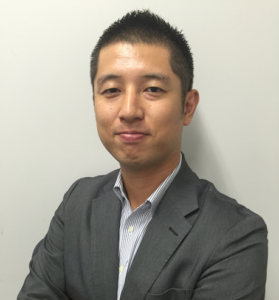 Takuya Ogawa joined Japan Airlines in 2008. After working in the airport and sales to travel agencies, he moved to the online sales division in November 2014. Currently, his primary duty is DR advertisements and he is in charge of a broad range of listing, display and SNS, which has contributed to increase in sales by performance management and through the homepage. Recently he is focusing on upper-funnel and optimizing cost distribution. He is also devoted to the construction of private DMP and analytics with aims to optimize and maximize the JAL group.
Motoharu Nishizawa, General Manager, Marketing Solutions Division, KADOKAWA CORPORATION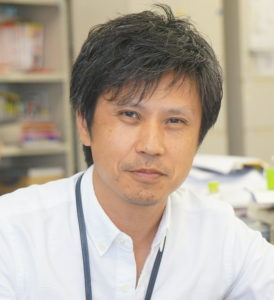 After graduating from university, he was devoted to advertising sales of a publishing company. For digital he was involved in the "Walker+" business from 2007 and after leaving the company in 2009, he was associated with the monetization of forTravel Inc. and Mahou no Island. From October 2013, he is in charge of digital monetization of KADOKAWA.
Daisuke Arai, Deputy Manager, Digital Business and Advertising Bureau, NIKKEI INC.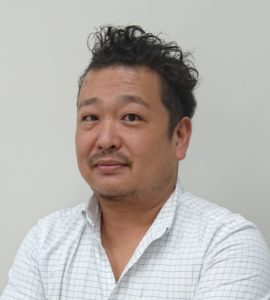 Joined Nikkei Inc. in 1998 and was mostly involved in promoting printed materials. He moved to the digital division in 2008 and participated in launching Nikkei online. After a successful launch he was in charge of billing and settlement, and CRM. In 2013 he became the leader to website promotion and lead the increase in paid subscribers. From 2015 he moved to the digital advertising division and promoted the implementation of DMP and programatic. He is currently involved in the development of advertising products.
Tomoko Teramawari, Director, Platform One | Manager, Media Services Group, Programmatic Department, Media Sales Division, D.A.Consortium Inc.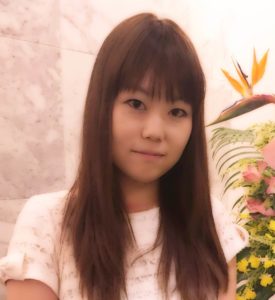 Tomoko Teramawari started her career in Digital Advertising Consortium (DAC) as a sales in Ad Tech products in 2009, 2 years later she became one of the founding members of Platform One Inc (A subsidiary company of DAC) and was responsible for the business development of its DSP & SSP. In 2012 she was promoted to SSP Division Manager. After 3 years working in SSP field, she was appointed as Product Manager, which contributes in product development of the two platforms and partner alliances. In June 2016, she was promoted to its Board of Directors.
David Royer, Project Director, Intralink, Digital Element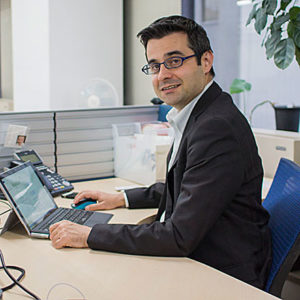 David moved from Montreal, Canada to Japan in 1998, initially working as an international liaison officer for local government. After moving to the private sector, David worked in advertising and marketing, focusing on launching foreign products in Japan. David has also worked for a French software company that dealt with digital media and e-commerce solutions. David has been involved in Ad Tech, Media, and Video on Demand projects, working with Japan's leading advertising agencies, internet companies, carriers, systems integrators and content providers, as well as dealing with TV and mobile manufacturers. He is fluent in Japanese, English and French and is based in Tokyo.
Noriyuki Imai, Business Development Director, Japan, MediaMath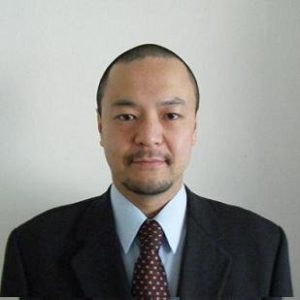 Nori Imai has over 14 years of experience in the Online Advertising Industry, with a focus on programmatic and its ecosystems for the last 6.5 years. Nori has held senior positions in Mediamath, Right Media/Yahoo Ad Exchange and Overture Japan among others. Nori's contributions span across various roles including Business Development, Sales, Training and Technical Support. At present, Nori contributes to MediaMath's growth in Japan as Business Development Director and currently holds responsibilities in Sales.
Masahide Hiraoka, Deputy General Manager/Unit Manager,Media Planning Unit, Media & Solution Division, Hakuhodo DY digital Inc.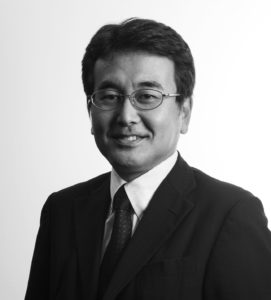 Temporarily assigned to DAC from Yomiko Advertising Inc. in 1998 and became engaged in the digital media business. With the integration of the 3 companies Hakuhodo, Daiko and Yomiuri in December 2003, started business in the i-media department of Hakuhodo DY Media Partners Inc. Was in charge of various advertisers from beverage, finance, mail-order, communication,  real estate and involved in providing business solutions using digital media from its dawn. Became the director of the Performance Media Business Promotion Department in April 2014 and was in charge of planning, development and PDCA of advertisers primarily implementing programmatic Advertising. From April 2016, leads the media planning of digital advertizing in Hakuhodo DY Digital and also is in charge of the proposal and development of the hybrid planning of reservation advertizing and programmatic Advertising.
Emmanuel Fischmeister, Head of International Sales, Japan, Teads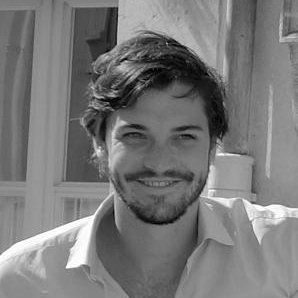 Emmanuel has been expanding Teads activities across all Asia for the last 3 years. His main focus in 2016 has been Japan Growth & Programmatic development across APAC. Emmanuel strongly believes that "driving consumer engagement via digital ads can only be done if the whole ecosystem starts respecting and giving more control to the users. Adding interactivity inside the ads which engage the users, not enrage them, will surely change the game." Teads Outstream formats appear in the heart of editorial content letting the user scroll past, ensuring a great user experience.  Buyers are charged only for verified views assuring marketers that people are seeing their messages. Teads is the number one video advertising platform in the world, and the partner to the world's most premium publishers.
Keisuke Meguro, Business Development Manager, OpenX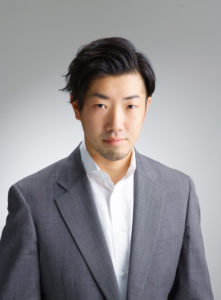 From 2009 until now, he has worked in the sales and consulting of publisher monetization in the field of online advertisement. In 2009 he participated in the establishment of Nobot Inc. Launched a smartphone ad network  "Ad Maker", and in charge of publisher sales he contributed to the buyout to Mediba in 2011. In Mediba he worked in publisher sales in Mediba Ad and participated in promotional project in the programatic field for KDDI. Joined OpenX in 2013 As a Business Development Manager, was in charge of in publisher sales and product marketing in  Japan. Currently he is in charge of the distribution of the header bidding solution of OpenX in Japan.
Ryuichi Ayase, Product Manager, CyberAgent, Inc.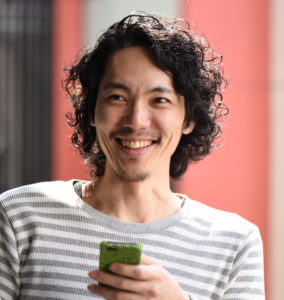 Ryuichi Ayase joined CyberAgent, Inc. in 2009. In 2010 he worked in a department which is responsible for the monetization of media such as Ameblo in Ameba and was in charge of monetization using ad-networks and various ad-technologies. In 2013 he extended his reach to the development/direction of pure advertizement products and was in charge of monetization in the display field. Currently he leads product development of ad-networks and video advertizement, etc.
Alanna Gombert, SVP, Technology & Ad Operations, IAB, and General Manager, IAB Tech Lab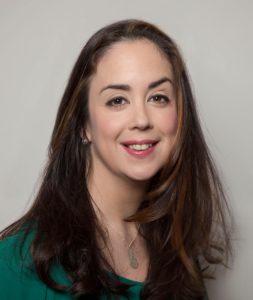 Before joining IAB, Gombert was CEO of Gombert Consulting, a full service digital media consulting agency and she is Founder and Co-chair for the IAB Programmatic Council. Prior she was Head of Digital Sales and Strategy at Conde Nast and founder of CatalystDesk, Condé Nast's digital media trading platform. Gombert joined Condé Nast in March 2013 from Google by way of Admeld, where she ran the trading desk, agency, and demand-side platform relationships and helped grow RTB from an idea to a killer business. Prior to Admeld, Gombert worked at Right Media, the first online advertising exchange, where she focused on ad selection algorithms and market dynamics. Right Media was acquired by Yahoo in 2007. Her early career included stints with Nielsen, DoubleClick, and the finance world with JP Morgan Chase and Commerzbank. Advertising has allowed her to travel the world, and she has experience in international markets, including EMEA, APAC, and Latin America.
Brian Golbere, General Manager, Emerging Technology,  IPONWEB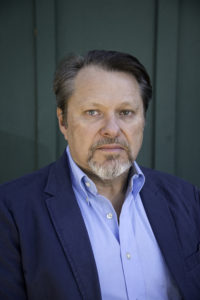 As General Manager for Emerging Technology at IPONWEB, Brian is responsible for building strategic customer relationships and helping to architect, define and customize market-leading media trading and RTB platforms for enterprise clients using IPONWEB's proprietary technologies. A skilled technologist with more than 20 years of experience across a broad range of technical consulting, software engineering and CTO roles, Brian has a proven record leading the build and deploy of large-scale, high-volume computational advertising, machine learning, search and personalization platforms. Having worked with a range of companies, from early stage startups to the Fortune 100, and as an entrepreneur himself, Brian has a wealth of practical experience in growing a business and understanding the challenges faced in bringing a product to market. Prior to IPONWEB, Brian was Chief Technology Officer at Adsovo, where he led the technology development for the brand safety and content verification service. Before this, Brian was Principal at OrcaTec a business focused on software consulting for eDiscovery, database analysis and data mining. Brian was also Executive Vice President, CTO, and co-founder of DolphinSearch where he engineered DolphinSearch's patented concept search and was the primary architect for their electronic discovery review application and data center. Brian received a BA in Computer Science & Economics from University of Colorado and holds many patents related to concept identification, data mining, search and managing unstructured data.
Daisuke Takase, CEO, s1o interactive Inc.【MC】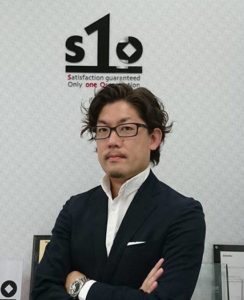 After working as a marketer in the real estate and renovation industry, he joined a large internet advertisement agency in 2008 and worked as a media planner.He worked as the project leader of AD network / DSP in the company leading project management and promoted the systemization of operation know-hows,  company penetration and other various outputs. After managing the field of programmatic advertising, he became the CEO of s1o interactive Inc. which offers trading desk business.  He currently supports the marketing activities of large local and international advertisers in the field of programatic buying.