Amobee's Maria Flores Portillo on the WFA Future of CMOs Survey, M&S, and TV Upfront Woes
by Grace Dillon on 22nd May 2020 in Podcast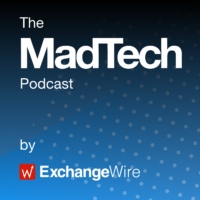 On this week's episode of the MadTech Podcast, ExchangeWire's Rachel Smith and Lindsay Rowntree speak to Maria Flores Portillo, General Manager, EMEA, Amobee, about the latest news in ad tech and martech. 
On this week's episode:
- The World Federation of Advertising (WFA) has released the largest international effort to survey marketers on the future of the CMO role. After surveying over 800 marketers globally and conducting some 700 interviews, the report found that the role of the CMO will become more important over the coming year: CMOs will now be expected to focus on business sustainability, their ability to manage tech platforms and tools, ability to manage, use and take responsibility for data, and ability to be customer-centric. Softer skills, such as strong ethics, collaborative communication, and the ability to understand the wider importance of marketing, both within the company and wider society, were also found to be priority qualities in future of the CMOs.
- M&S reports cutting its marketing spend by £50m in the midst of the pandemic, but has moved more of its marketing budget to digital channels, where it has seen its admittedly reduced levels of consumer spend move towards. Will we see other legacy brands invest more in their digital channels since this is where customers are, and if so, could some legacy brands see an increase in online sales that they wouldn't have otherwise enjoyed?
- The ongoing Coronavirus pandemic has proved severely disruptive to TV upfront buying, both by preventing face-to-face buying sessions and by interrupting the tentpole TV viewing and scheduling -namely, the Olympics, big sporting events, and TV & film awards shows - for advertisers that traditionally conduct their biggest deals through upfronts. Some advertisers and agencies report feeling liberated from this old fashioned way of working, but others across the industry feel old habits are too hard to break.
The MadTech Podcast is also available on:
Ad SpendDigital MarketingMartechPodcastTV