Beamly's Anthony Rhind on Tremor-Unruly, OOH, and the Vertical Ad Network
by Mathew Broughton on 10th Jan 2020 in Podcast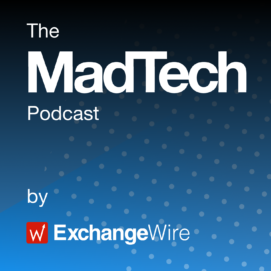 On this week's episode of The MadTech Podcast, ExchangeWire's Ciaran O'Kane and Lindsay Rowntree are joined by Anthony Rhind, COO, Beamly, to discuss the latest news in ad tech and martech.
On this week's episode:
– Tremor International acquires News Corp's Unruly. With consolidation picking up pace from the the latter half of 2019, with notable examples including the Telaria-Rubicon Project merger, and the acquisitions of LiquidM (Smart) and ADmantX (Integral Ad Science), what are the ramifications for the industry?
– Out of home advertising is poised to overtake newspaper ad sales in 2020 for the first time according to GroupM, with OOH outperforming both newspapers and magazines combined by 2024. Why is OOH proving such a popular medium, and can such growth be maintained as forecasts suggest?
– Audience Town founder and CEO Ed Carey has discussed how conditions in 2020 and beyond are ideal for the reemergence of the vertical ad network. Is horizontal ad tech truly limited as hypothesised, and does this provide opportunity for ad tech outside of the GAFA walled gardens?
The MadTech Podcast is also available on:
Spotify
TuneIn
Apple iTunes
Google Podcasts
Stitcher
Pocket Casts
RadioPublic
CastBox
Deezer