Magnite's Juliette Stead on Streaming Revenues, AVOD, and Microsoft's WFH Announcement
by Grace Dillon on 16th Oct 2020 in Podcast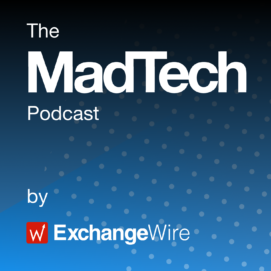 On this week's episode of The MadTech Podcast, ExchangeWire's Rachel Smith and Lindsay Rowntree are joined by Juliette Stead, SVP JAPAC at Magnite, to discuss the latest news in ad tech and martech.
In this week's episode:
– A report from PwC has revealed that revenues from global premium streaming platforms will exceed box-office revenues for the first time ever. The firm forecasts that streaming services will bring in close to USD $50bn (£38.4bn) this year, whilst box offices around the world will see their revenues sink by 65% to USD $15bn (£11.5bn). Streaming's success is expected to continue into next year, with PwC estimating that the industry will bring in USD $55bn (£42.3bn) in 2021.
The report includes a positive projection for the movie business, which will see revenues grow by an estimated USD $30bn (£23bn) per year in 2022, 2023, and 2024. However, the news is less rosy for cinemas, which are expected to see a mild recovery of up to USD $20bn (£15.4bn). Having been dealt a colossal blow by the lockdown measures imposed to curtail the spread of the virus, a much-dreaded yet widely-anticipated "second-wave" could see cinemas fall further behind their streaming rivals.
– Research carried out by Ampere Analysis has found that a growing number of US consumers are willing to watch content on ad-supported video on-demand (AVOD) services. A study of 4,000 US adults found that 17% of US internet users viewed content via an AVOD service in the last month, up from 13% in Q3 2019.
Based on the firm's latest Consumer Tracker poll, Ampere found that users who preferred AVOD were typically older, with 43% aged between 45 and 64. Income is another factor linked to AVOD usage, with almost half of those who use such services reporting an annual household income of less than USD $30,000 (£23,158).
Despite still trailing subscription video on-demand (SVOD) services in terms of viewership, Ampere reports that AVOD usage is growing gradually, due in no small part to the fact that many AVODs offer equally good or even higher quality catalogues than their SVOD competitors.
– Microsoft has announced that it will allow its employees to work from home permanently, subsequent to manager approval. The US tech firm isn't the first to introduce the flexible option, with rivals Facebook and Twitter having both done so earlier this year. The move is of course a response to the ongoing disruption triggered by the Coronavirus, which has caused some companies re-evaluate their need for an office.
According to the ONS, more than 46% of those employed in the UK were doing some work from home as of April this year. In the US, this figure jumped from just 2% prior to the pandemic to 42% in May and then  35% in August.
Whilst many have seen the situation as a positive for accelerating more flexible work-hours, others are concerned that working from home disrupts the fine balance between work and home life. Some suggest that companies may look to resolve such issues by implementing a mixed-working week that allows employees to spend some days working at home and others working in the office. 
The MadTech Podcast is also available on:
TagsAVODCovid-19StreamingSVODUS