Mail Metro Media's Lauren Dick on Third-Party Cookies, Data & Tech, and TikTok
by Mathew Broughton on 17th Jan 2020 in Podcast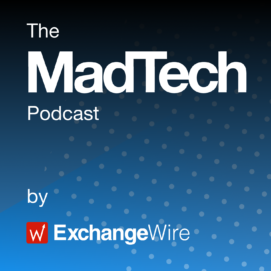 On this week's episode of The MadTech Podcast, ExchangeWire's Ciaran O'Kane and Lindsay Rowntree are joined by Lauren Dick, director of business development, Mail Metro Media, to discuss the latest news in ad tech and martech.
On this week's episode:
– Google has announced it is to phase out support for third-party cookies within two years, and is planning to replace them with 'open standard mechanisms' under its Privacy Sandbox. While the use of third-party cookies has been under threat for some time, their use is still fundamental for the advertising industry and digital publishers the world over. The news of their (albeit delayed) shuttering therefore opens a myriad of challenges, and opportunities.
– Sir Martin Sorrell has stated that, while the "big idea" is still important, it is no longer what wins pitches. It's about the approach and that involves data and technology. When we talk about data and technology being the fundamentals, do we lose the ability to focus on the consumer? Does that mean the big idea is still important? How do and should data and tech play into the creative role?
– In an effort to promote brand safety to its marketers, TikTok is considering introducing a curated feed of content so they can charge higher rates for premium brands. TikTok have come under fire a few times for publishing unsafe and, in some cases, illegal content, so is this a good way to give advertisers confidence in the platform? Will brands and video publishers alike invest in this curated content, rather than advertise on the main site?
The MadTech Podcast is also available on:
Spotify
TuneIn
Apple iTunes
Google Podcasts
Stitcher
Pocket Casts
RadioPublic
CastBox
Deezer