M&C Saatchi Performance's Roshat Adnani on the DOJ's Google Lawsuit, Forrester on APAC 2021, and Netflix
by Grace Dillon on 23rd Oct 2020 in Podcast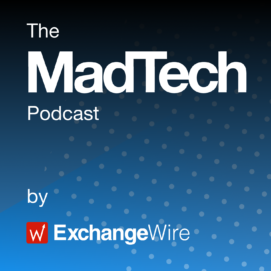 On this week's episode of The MadTech Podcast, ExchangeWire's Rachel Smith and Lindsay Rowntree are joined by Roshat Adnani, account director at M&C Saatchi Performance, to discuss the latest news in ad tech and martech.
In this week's episode:
– The US Department of Justice (DOJ) has filed a landmark lawsuit against big tech firm Google for allegedly misusing its market dominance to sustain a monopoly over search and search advertising. The case marks the climax of a more than year-long investigation by the government into Google's business practices, both in its native US and elsewhere, and is the first major legal action to be taken against a large tech firm in the US in decades.
The DOJ accuses Google of acting as "monopoly gatekeeper for the internet", which has snuffed out competition by securing its Chrome browser as the default on Android and used "pernicious" anticompetitive methods to retain its dominance over the search market. Google has dismissed the rationale behind the filing as "deeply flawed", asserting that the suit will give an undeserved boost to less-sophisticated search alternatives, worsening users' experiences.
– Forrester has released their 2021 predictions for APAC, highlighting 12 predictions for the region in the next year. The predictions include that CMOs will 'reinvent' the marketing function to fully integrate marketing and customer experience and will focus on loyalty and retention (and therefore increase spend here in 2021), improving their customer experience capabilities as a result. In addition, the firm forecasts spend on CX platforms to decline in 2021, due to a consolidation in the market of all the various tools and technologies available, and this will drive fierce competition between platforms in APAC during the year.
On the tech side, Forrester predicts that India will focus on Amazon, Reliance's Jio Platforms, Flipkart, and Paytm, and that the battle will be between Alibaba, JD.com and Pinduoduo will continue in China. The firm also expects there to be heightened competition between rivals Grab, GoJek and Shopee in Southeast Asia. Platforms will move from experimenting with combining services for customers to fully integrating functionality to provide more one-stop services – often coined "super apps" or "super utility platforms". Cloud computing, artificial intelligence, machine learning and more sophisticated and advanced hardware will become essential to support more customer-focussed and integrated functionality, as well as to assist with the ongoing increase in remote working and with finding ways for companies to foster innovation in a less face-to-face environment.
– Despite strong growth in user numbers and revenue in APAC, Netflix has missed its Q3 subs growth numbers by it's own estimation, but is nonetheless eyeing Asia for continued growth opportunities. Netflix has been looking to international markets for user growth for a while now, in no small part due to the stagnation of its US user numbers prior to the pandemic. Whilst Netflix saw a boost in user growth numbers both in the US and internationally due to increased demand for streamed content driven by COVID-19, all have slowed beyond Netflix's expectations in Q3. Nonetheless, the streaming leader will still achieve record global growth in user numbers for 2021. APAC was the largest contributor to user growth in Q3, accounting for 66%, and Netflix achieved double digit penetration of broadband homes in South Korea and Japan. The company is now looking to India and other developing markets for fast growth, having invested in a Hindi interface and launched bundle offerings in partnership with telco giant Jio.
The MadTech Podcast is also available on: