Mindshare's Daniel Sichel on Location Data, Commerce on Social Media, and Australian Ad Spend
by Grace Dillon on 11th Jun 2021 in Podcast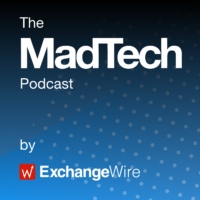 On this week's episode of The MadTech Podcast, Daniel Sichel, European performance lead at Mindshare, joins ExchangeWire's Mat Broughton and Rachel Smith to discuss the latest news in ad tech and martech.
Together, they cover:
– Location data could be key for brands in a post-COVID landscape, says an article from AdAge. With most consumers rearing to get back to the outside world and ready to ditch the device-heavy lifestyle imposed by the pandemic, the fountain of first-party data generated by lockdown is at risk of drying-up, making location data potentially vital.
According to some, the pandemic has helped businesses realise how consumer data is impacted by the natural volatility and unpredictability of real life. Amid the health crisis, essential retailers have been able to use mobility information to ascertain whether consumers are willing to shop in-store or prefer online-only, and tailor their ad campaigns accordingly.
Location data can also help refine and filter the immense quantity of first-party data collected during lockdown by defining distinct households, making up for the ambiguity created by other identifiers (such as email addresses, of which consumers usually have multiple). As restrictions lift, increased mobility will generate more location data, giving retailers more opportunities to successfully target their desired audiences.
– Lockdown measures imposed to fight the spread of COVID-19 have caused social media platforms to become major retail spaces in the UK. According to research from Bazaarvoice's Influenster, 79% of consumers are now more likely to shop on a social platform compared to last year.
Shopping on TikTok grew the most over the period, rising by a staggering 553%, followed by Pinterest (356%), Instagram (189%), and Facebook (160%). Of the 3,272 [number taken from a Bazaarvoice press release and not the linked article] respondents, 64% had made a purchase on Instagram, 45% on Facebook, and 24% on TikTok over the last year. Furthermore, the number of consumers who claim to "always" shop using their smartphone more than tripled (+214%), whereas the number who "always" shop via social media more than doubled (+146%).
On top of facilitating sales, social media has also become integral to discovering new brands. 70% of respondents indicated that they had tried out a new brand (49% over their usual favoured brand) after seeing it promoted on a social platform. A product's relevancy (47%), benefits, ingredients, and/or features (41%), visual brand content (27%), and price (27%) all impacted consumers' decisions to try it. When they're unfamiliar with a brand, consumers are more likely to be persuaded to try a product based on its substance (45%) rather than its relevance or price.
– Ad spend is beginning to recover in Australia, led by a 47.1% rise in digital and a 44.2% growth in TV. Measured in April, these increases contributed to overall ad spend of AUD $584.4m (£319.7m), 39.7% more than in April 2020 according to figures from SMI. According to SMI AUNZ managing director Jane Ratcliffe, the results have sent the market into "uncharted territory".
Whilst a positive development, the results mean that lead times for ad spots will be even tighter, with inventory stretched far more than prior to the pandemic. Furthermore, continued volatility caused by the emergence of new COVID variants and subsequent government measurements are making it difficult for marketers to commit to inventory or to budget for the long-term.
Interestingly, the SMI analysis found that TV is the only format yet to have emerged from 2020 in a better position, up 13% in the year-to-date. This rise is expected to continue, led predominantly by the popularity of video-on-demand, making TV one of the primary forces in ad spend recovery alongside digital. Radio and OOH also saw recovery, and travel, hospitality, and leisure brands are expected to up their ad spend soon.
Ad SpendAustraliaDataecommerceLocationPodcastSocial Media