Team ExchangeWire on Guinness Atkinson's ETF, Traditional TV, and India's TikTok Rivals
by Grace Dillon on 8th Jan 2021 in Podcast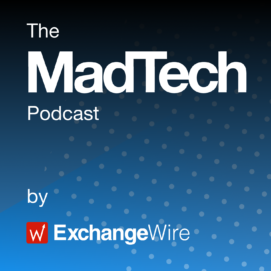 On this week's episode of The MadTech Podcast, ExchangeWire's Rachel Smith and Lindsay Rowntree are joined by ExchangeWire CEO Ciaran O'Kane to discuss the latest news in ad tech and martech.
In this episode:
– Guinness Atkinson Asset Management has announced the launch of an ad tech and martech-focused exchange traded fund (ETF). The SmartETFs Advertising & Marketing Technology ETF (listed on the New York Stock Exchange as MRAD) is "an actively managed global investment strategy with a fully transparent portfolio" that aims to make innovative and disruptive businesses more visible and accessible to investors. In a press release published on Monday (4th January), the fund is designed to consist of "a low turnover strategy", with the aim being for it to hold roughly equal equity positions in 3o companies in the ad tech and martech spheres, including Alphabet, Facebook, Tencent, Adobe, and S4 Capital.
– An article in The Information outlines the decline in traditional TV viewing in the US and why this is a major reason that TV advertising spend won't return to pre pandemic levels. The cancellation of major sporting events saw viewer numbers at their largest rate, exacerbating the  declines caused by increased cord cutting. Beyond the obvious economic disruption caused by the pandemic, those marketers who shifted their ad dollars from TV to digital channels (including social platforms) are predicted to continue to direct spend there in 2021. This is both because these channels are where the audiences are, and the demographic is younger – with a faster decline in traditional TV viewing amongst 25-54 year olds, than those aged 55+.
In addition, many traditional TV networks in the US are now owned by major entertainment companies who have launched popular streaming services (and achieved a growth in viewer numbers) and have made clear that investment in new programmes will see this content aired on streaming platforms over regular broadcast channels. As a result, it's thought that content alone will continue to lure more viewers away from traditional TV to streaming services, resulting in further revenue declines for traditional TV, and thus less investment in quality content that will keep viewers engaged. Whilst some media companies are launching ad-supported versions of their streaming services to stem losses from cord cutting cable bundles, this is not filling the gap since competition to ad dollars on video streaming platforms is tough.
– Short-form video has emerged as the fastest-growing content category in India, according to an article by exchange4media. With TikTok still barred from the country, home-grown alternatives are now competing to ascend to the top spot as India's leading short-form video platform. TikTok has left enormous shoes to fill – prior to being banned in June after escalating tensions between its native China and neighbouring India, the ByteDance owned sensation laid claim to between 85%-90% of all short-form content consumption within the country.
Now, competitors including Times Internet's MX TakaTak, Dailyhunt-owned Josh, Sharechat's Moj, and InMobi-owned Roposo are all vying to capitalise on the departure of the market leader. Furthermore, investors have increasingly made their interest in the space known, with a number of high-profile investment deals coming through in recent months.