The ExchangeWire Team on GroupM Advertising Forecast; Facebook; and RTÉ Audio Tools
by Mathew Broughton on 2nd Apr 2021 in Podcast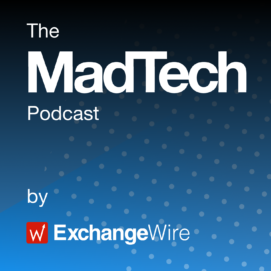 On this week's episode of the MadTech Podcast, ExchangeWire's Mat Broughton; Ciaran O'Kane; Lindsay Rowntree; Anne-Marie Sheedy; and Rachel Smith, discuss the latest news in ad tech and martech.
Together, they cover:
– WPP's media investment division GroupM have revised their forecast for growth in the UK's advertising market in light of what they deemed a "shaky first quarter of 2021" and ongoing Brexit uncertainty. The firm now expects the market to grow by 12.6%, marginally higher than the 12.4% estimate published in December, thanks largely to digital advertising driven by small and medium-sized businesses. Whilst the short-term impacts of the pandemic and Brexit can be quantified, it's less clear how the market will fare in the long-term. GroupM's predictions, however, are rather pessimistic – in that they forecast a stall in innovation as a result of shortfalls in capital and lower risk appetites, particularly amongst small businesses. The firm also anticipates that the financial support implemented by the government has dulled recipient companies' resilience, meaning that many will struggle to deal with the sudden shock of these schemes being withdrawn. Yet, GroupM also acknowledges that the creativity and adaptability sparked by COVID could serve to cushion some companies against the removal of government support, and could prove positive in the long-run.
– Facebook could save their reputation (and soul) by becoming a B Corporation, writes Brett Hurt in TechCrunch. The data.world (itself a B Corp.) CEO and co-founder asserts that changing their business model to one that strives to empower social causes will help the maligned social media giant mend their relationship with their users and the wider public.
– The media sales division of Irish broadcaster RTÉ have created two new research tools, dubbed "A Single Audience Metric for One RTÉ" and "Understanding Audio", to improve advertising across their platforms. Head of media sales Jenny Legge explained that the first of these tools will serve as a "Reach and Frequency tool" that will be able to record a campaign's net reach across multiple platforms whilst taking duplications into account, a capability which had previously been unavailable. The second tool, "Understanding Audio", is the product of a research project undertaken by RTÉ and Red C, which focused on the success of ads aired on RTÉ Radio 1 for listeners aged between 35-45. According to Legge, the results "provided evidence that radio engenders strong engagement with a positive listening experience, hence creating a high-quality advertising environment, which in turn is boosted by RTÉ Radio 1's shorter ad breaks."
TagsAgencyAudioFacebookPodcastRadio