The ExchangeWire Team on Microsoft's TikTok Bid, ACCC vs Google, and NYT's Q2 Results
by Grace Dillon on 7th Aug 2020 in Podcast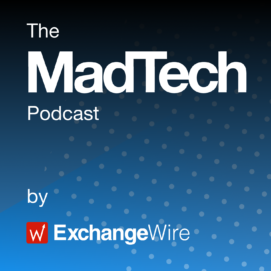 On this week's episode of The MadTech Podcast, ExchangeWire's own Ciaran O'Kane, Rachel Smith, and Lindsay Rowntree discuss the latest news in ad tech and martech.
In this week's episode:
– Microsoft has confirmed that they are in discussions with ByteDance to acquire TikTok's US operation. However, the tech giant is rumoured to be only one of a few possible suitors. The US government's opposition to TikTok's alleged information sharing is well documented, and culminated on the weekend in President Trump announcing that he would ban the platform from use in the US by September 16. Both Apple and PE investors are rumoured to be entertaining the idea of purchasing TikTok, but it's tough to know how much of this is genuine interest or incentivised by assumptions about what the US government might do next to make a potential acquisition more, or less, attractive.
– Australia's competitions authority is continuing to develop a code of conduct which will require digital platforms to pay publishers for using their news to generate traffic. Furthermore, the ACCC plans to impose fines against those who do not comply with the regulation, which will see platforms pay hundreds of millions to media owners who do not receive suitable compensation for use and sharing of their content. The industry body has received criticism over the regulation from Google, which argues that the new code will eliminate fair competition. The ACCC, however, maintains that the regulation is designed to create a level playing field rather than to protect the media and publishing industry from competition.
– The New York Times Q2 results showed strong growth in digital subscriptions, heralding a positive outcome behind their relentless efforts towards a diversified revenue model. Although digital revenue is down compared to Q2 2019, it's not that far off; considering the economic turmoil created by COVID-19, this paints a picture of steady incremental growth. In addition, COVID has had the effect of pushing more NYT consumers to digital products from print subscription products (including access to digital products), indicating that the pandemic has likely resulted in a permanent change in news and content consumption.
The MadTech Podcast is also available on: