Xandr's Harvin Gupta on AVODs, Google's ID Announcement, and Data Handling
by Grace Dillon on 19th Mar 2021 in Podcast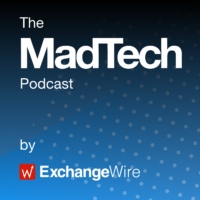 On this week's episode of the MadTech Podcast, Harvin Gupta, director of solutions engineering at Xandr, joins ExchangeWire's Rachel Smith and Ciaran O'Kane to discuss the latest news in ad tech and martech.
Together, they discuss:
- TV ads are making a return to our screens via the growing popularity of advertising-supported video-on-demand (AVOD) services, writes The Information's Jessica Toonkel. Noticing the trend, many entertainment companies have launched ad-supported offerings alongside their ad-free, subscription services, such as Amazon, whose IMDb TV AVOD option saw subscribers almost triple to 55 million in the last year.
Current research appears to indicate that most consumers are happy to sit through ads in exchange for a cheaper or free subscription, with a 2020 Deloitte survey finding that only 35% of consumers are willing to pay a higher price for an ad-free service. Such results undermine the notion that ad-free streaming is the new normal for television viewers, writes Toonkel.
AVOD's growing popularity can partly be attributed to the fact that their audience mainly consists of younger viewers, who have less income, and who are used to sitting through ads on TV or YouTube. The finding is hugely significant, says Toonkel, because it confirms that streamers can offer profitable services without having to rely solely on imposing a subscription charge. This is will come as a relief to entertainment companies who can neither afford more expensive licensing deals, nor to produce as much original content as the likes of Netflix, for whom an extensive content offering justifies the premium price tag.

- Google's announcement that they won't replace third-party cookies with an alternative form of tracking on Chrome does not mark the end of personalised advertising. Rather, targeting will become more anonymous, with the FLoC solution touted as part of the company's Privacy Sandbox set to permit targeting that's based on aggregated, non-personal data.
However, those who really stand to benefit from the decision are those with access to first-party data, which can still legitimately be used for targeting, upon whom advertisers will become more reliant for targeted campaigns. Being in possession of reams of first-party data from their own online ecosystem puts Google amongst those beneficiaries, says endgadget's N. Ingraham, who notes that the tech giant's post-cookie tool box is already under scrutiny.
Interestingly, Ingraham asserts that the decision positions Google against their assumed ally Facebook, who unlike competitors Apple and Mozilla have refused to disable tracking in their app. This begs the question of whether Google's decision will force Facebook's hand on the issue. Regardless, Google's decision, based on their belief that alternative identifiers will fall foul of future privacy regulation, indicates a resignation to the fact that reassuring consumers (and regulators) of the security of their data is ultimately more valuable than fighting to maintain some semblance of the status quo.
 - Whilst data has never been so important, nor so abundant, the sheer volume of information readily available can prove more of a hindrance than a help to advertisers. A common issue marketers have with data is being unable to determine its authenticity or reliability. If a data source cannot be verified, or the information itself comes into conflict with other findings, then marketers often find themselves inclined to simply omit it. 
The decision comes as the natural, but unfortunate, product of a heightened emphasis on speed - with so much real-time information pouring in, marketers have to work fast to ensure this data is put to effective use. Ironically, this focus can make campaigns less effective, as it can cause marketers to disregard crucial information that directly impacts the performance of a campaign. Worse still, some choose to address any issues flagged by this omitted data by relying on instinct rather than by analysing often siloed data, a move which can prove costly.