Company details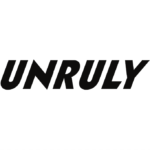 Unruly
Categories:

Website:

Email:

Geography:

Location:

Specialism:
Press Box

Tremor International Acquires News Corp's Unruly

Unruly Finds UK Consumers Want Ads to Make Them Feel More Informed

Unruly Research Reveals Emotional Response to Coronavirus Ad Campaigns
Company description
Unruly uses emotional data to deliver brand-safe awesome advertising to 1.2bn people. We win minds and steal hearts through the power of a data-driven video marketplace. Our superpower is the emotional data solution, UnrulyEQ, with a decade's proprietary data and tech, machine learning and people-powered intelligence. By combining data, audience intelligence and unique frameworks developed with the world's leading academics, Unruly can optimise content for different formats, build effective custom audiences and deliver better campaign ROI at scale. Unruly was the first vendor to bring emotional intelligence to video advertising,  brought header bidding technology to outstream video and is a founding member of the Global Alliance for Responsible Media. We're integrated with the world's largest DSPs and offer the broadest range of video ad formats on the market. We work with 95% of the AdAge 100 and 82% of video views are delivered across Comscore 1,000 sites.
"Unruly enables us to drive reach across multiple audiences in a responsible way, maintaining our philosophies around brand safety, ad fraud, and responsible uses of consumer data. We 're proud to partner with Unruly to drive intelligent innovation in programmatic advertising."
Company articles

Identity in the Post-ITP Landscape: Q&A with Kelly Jacobson Collins, Unruly