Caspar Schlickum Discusses The Function Of The MIG And Its Role Within The European Arm Of WPP
by Ciaran O'Kane on 15th Dec 2010 in News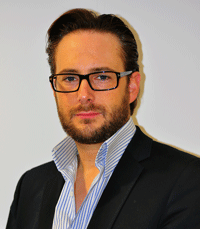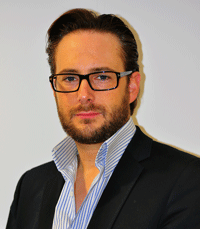 What is the MIG? And what is its role in WPP, currently the biggest display buyer in the European market? Caspar Schlickum, Managing Director, Europe and UK at The MIG, sat down with ExchangeWire this week to discuss how the MIG works, what function it plays within the European arm of WPP and how technology, like ZAP Trader, is being used by the various GroupM agencies.
Can you give an overview of the MIG's role within WPP?

CS: The MIG, which was launched as a WPP company in 2007, has built a proprietary technology platform for WPP agencies using both our own technology and, importantly, integrating third-party technologies. In this role, we enable the agencies to provide more targeted reach for their clients' digital media campaigns through the use of data and technology.
How does the MIG work with agencies throughout the WPP group as whole?
CS: The MIG is part of WPP Digital, the digital arm of WPP, of which Mark Read is CEO. We sit alongside 24/7 Real Media, Schematic, Deliver and the other WPP Digital companies. This gives us the ability to work with a number of WPP companies, mostly the media agencies that are part of the GroupM media business. However, we are also engaged in active campaigns for an increasing number of digital creative agencies that are seeing an opportunity in providing an end to end solution of creative development, media and on site journeys. The relationships we have, and campaigns we manage, are business we have earned through the development of the right technology and through operating it efficiently and effectively on behalf of our agency partners.
How does WPP's trading desk, Zap Trader, fit into the current strategy? Is there now significant display budget going through it?
CS: ZAP Trader is the MIG's proprietary platform for buying exchange traded media, a very strong focus for the MIG in terms of development resources for 2011. We see exchange traded media as a brilliant opportunity for publishers and advertisers to create a more effective way to price and trade inventory. Billings in the US are strong through ZAP Trader, and the growth we are seeing in the UK is exponential. However, the volumes in the UK are still limited, interestingly not because of inventory availability (publishers seem to be embracing exchange traded media), but because clients and agencies are still coming to terms with the implications for their media planning and investment decisions. We are seeing more and more quality inventory being made available, and we anticipate ZAP Trader campaigns continuing to increase and perform strongly.
How significant are recent industry innovations, like RTB, going to be for the MIG business going forward?
CS: Very. As the name suggests, the MIG exists to identify new opportunities in the digital media space, and develop and operate technologies that empower the WPP agencies to quickly make these available to their clients. RTB is without a doubt going to be game changing in the digital industry. The MIG is well positioned through ZAP Trader to help the WPP agencies and their clients engage with this space and drive campaign effectiveness.
Do you think large holding agencies, like WPP, are having difficulty overhauling legacy media buying processes? And how much of a challenge has it been implementing strategy across disparate European markets?
CS: It's probably fair to say that is has historically not been a easy ride, partly because the pool of available talent was initially small and because technology decisions have traditionally been very decentralised. This is changing. The small shops are struggling to compete and the large agencies have definitely woken up and realised that they need to develop and invest in digital capabilities that leverage their existing business and client base. The recession probably accelerated this as it was an opportunity for the agencies to review their businesses, downsize and refocus where they want to be within the new digital space.
Leveraging the MIG as a partner also is a driving factor, as we provide the technology and expertise to partner with and enable new trading models. As for Europe, that's a tricky question. There really is no such thing as "Europe" - every market is fundamentally different in its development and nuances. Our strategy is to be available for any market that wants to engage with these technologies, and that has an ecosystem sufficiently well developed to support that approach.
Do you think agencies need to develop proprietary technology in order to compete and remain relevant to advertisers?
CS: At the agency holding company level, I would say that the answer is a strong yes. However, they cannot and should not pretend that they can compete with big technology focussed companies and start-ups in resources. The value that this proprietary technology can and should provide, and this is the MIGs strategy, is in the integration of all the smart technology that is out there. In that way, the agencies remain agnostic, we partner with the strongest technologies, but provide the integration which ensures that we leverage all the players in this very complex ecosystem in an organised and systematic way for our clients benefit. That provides very real value, which is reflected in impressive campaign results.
How do you see the agency model evolving over the coming years? Will the floors of holding agencies soon be populated with analysts, data specialists, programmers and ad traders?
CS: Certainly, media agencies will become increasingly focussed on two areas to complement and enable the strategic focus they have with clients. Firstly, they will be more creative in developing content and programming ideas, etc. This is key, as agencies look for new ways to engage with their clients' audiences. Content attracts that audience and plays a core role. Secondly, to activate that engagement, you need targeted and effective reach to your audience. That's what technology and data can and should do. To that end, there is no doubt that the media agencies will become increasingly analytical, technological and data centric. What is interesting for the agencies is how you reconcile these two skill sets, and how you create a positioning that brings the two areas together in a way that enables you to hire the best talent on both sides, and get them to work together. One strategy is to base at least some of the most hardcore expertise in a partner like the MIG, who employ predominantly the second type of personnel, to complement the agencies own skill sets and teams.
If agencies do decide to partner with technology companies, is it wise to have a dependency on one vendor?
CS: I think that depends on what you define as "a vendor". It's important for agencies to be advising their clients on the best technology/platform/vendor, for their campaigns and business objectives. This may change based on the campaign and over time. The MIG's role is not to create dependency on one vendor, rather the opposite – to create the platform and access through which the agencies and therefore their clients can engage in the most organised possible way with innovative digital companies, be they large or small. The modular approach to building our platform allows us to exchange out particular partners should a better provider emerge while retained the overall power of the platform.
How does data fit into the MIG strategy? What kind of infrastructure have you had to develop in order to manage and leverage client/proprietary data?
CS: One of the first things that the MIG built is our Zeus data warehouse which remains a core underpinning for the solutions we provide. It contains aggregated and anonymous, user-level data collected from campaigns that WPP clients run. All data is managed in a strictly siloed way, with no data sharing or visibility between clients or agencies etc. We are able to augment this with third party data, but the advantages of these data sources needs to be assessed on a campaign and client basis. By far the most valuable data that a client has is their own data, so this is what we tend to focus our efforts on.
Do you think agency trading desks, like Zap Trader, are a threat to the current ad network model? Is this the reason why you developed Zap Trader, namely to cut the ad network margin out of the buying chain?
CS: Can I hedge my bets and say maybe? It really depends on the strength of the technology and the optimisation of the network. A network that is nothing more than an aggregator of inventory will in our view struggle, as new buying models allow much more direct access to that inventory by agencies. But a network that adds real value, be it through segmentation, targeting or reporting and optimisation will probably thrive. In regards to networks, we have two ways we work with WPP agencies. ZAP Trader, our proprietary technology which we have discussed and which accesses ad exchange inventory and B3, a managed service which leverages our expertise and technology to optimise across network spends. We feel that both will have a relevant role in media plans.
What trends are we likely to see in the European exchange market over the coming 12 months?
CS: Without a doubt, more and more inventory will be made available and the ad exchange market will flourish. Agencies will buy a certain part of their plans using these platforms, and show very compelling results for clients. I am not, however, in the camp that says that all other buying models will die, certainly not in 12 months. There will always be a role for people making smart media buys, be they highly targeted, well negotiated, or based on compelling editorial content. All the buying models go hand in hand. In that context, exchanges and RTB create a marketplace for inventory that is currently traded inefficiently. Technology therefore just frees up people's time to focus on things that are more in need of their attention.
Ad NetworkAgencyDataDisplayDSPExchangeTrading