EMEA Round-Up: Rocket Fuel Secures $50 Million in Funding; Adform Teams up with Yieldlab
by Romany Reagan on 3rd Jul 2012 in News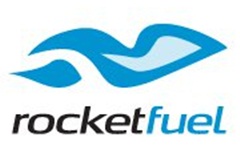 Rocket Fuel Secures $50 Million in Funding to Fuel Global Growth
Rocket Fuel, a leading provider of artificial intelligence advertising solutions for digital marketers, announced it has secured $50 million in new financing. The round was led by long-term Rocket Fuel investor Northgate Capital, and included two new investors: Summit Partners, and Cross Creek Capital, the private equity affiliate of Wasatch Advisors. Existing investors Nokia Growth Capital and Mohr Davidow Ventures participated, as did Comerica Bank. Total Rocket Fuel funding now exceeds $76m.
Rocket Fuel is on a rapid growth trajectory. Between 2009 and 2011, its compound annual growth rate exceeded 325%; in 2011 alone, the company grew revenue to $45m and reached EBITDA profitability in Q4 2011. Rocket Fuel will use the infusion of new capital to accelerate its aggressive growth strategy. Rocket Fuel plans to expand into more international markets and invest in hiring, technology and business development.
Recent company growth highlights include:
– Named #22 on the 2011 Forbes list of America's Most Promising Companies.
– Expanded international footprint, opening offices in the UK, Germany and the Netherlands. More international offices will follow in 2012.
– Nearly tripled headcount in 2011; currently has 206 employees with plans to hire another 100 people this year.
– Named one of JMP Securities' 2012 Hot 100 Best Privately Held Software Companies; named three years running to the AlwaysOn OnMedia 100 (2010–2012); Winner of the 2012 Top 100 Data 2.0 Companies.
George John, CEO of Rocket Fuel, comments: "I've been working on the problem of serving the right ad to the right person at the right time since the mid 1990's. At Rocket Fuel, we're solving it with a precision and scale that I've never come close to at previous companies like Yahoo! and IBM. It really feels like we have a sweet spot in time, where advertisers have become more demanding (which is a good thing), ad space has become liquefied via exchanges in the form of tens of billions of addressable advertising opportunities per day, and state-of-the-art technology means our artificial intelligence can choose the best single impression for each advertiser every time.
"This financing will add an important layer of financial strength and provide the foundation for our long-term growth plans. We are also extremely pleased to have Karey Barker from Wasatch's Cross Creek and Greg Goldfarb from Summit Partners join as board observers. Karey and Greg are well-known and well-respected in the investing community, and we're excited to add their IQ and experience to our boardroom."
Tommy Vardell, Managing Director at Northgate Capital, adds: "Rocket Fuel has proven itself as the standard bearer for effective, next generation digital advertising. In a dynamic and ever-changing digital marketplace, the rapid adoption and retention of Rocket Fuel's solutions by top-tier advertisers are a testament to the executive team's nuanced understanding of digital marketing and the sophistication of Rocket Fuel's ad delivery services. We are happy to be a part of such a progressive company that is able to dynamically optimise advertising for display, video, mobile and social media simultaneously."
Greg Goldfarb, Managing Director at Summit Partners, concludes: "We are pleased to support Rocket Fuel's escape velocity growth and provide capital to accelerate both product upgrades and geographic expansion. And as a multi-stage investor, we are excited about the opportunity to provide additional capital in the future as the company scales and potentially finds acquisition targets."
Adform Teams up with Yieldlab to Offer Online Advertisers Access to Major German Publishers
Display marketing specialist Adform announced last week it is working with premium SSP Yieldlab to provide local online advertisers access to some of the best inventory in Germany, including numerous high-traffic publishers.
With Yieldlab's industry heritage as the first RTB and yield optimisation platform for publishers and media houses in Germany, the integration will provide German agencies a new opportunity to connect to Yieldlab's sites via RTB directly from Adform technology.
Adform has integrated the Yieldlab RTB API directly in its DSP and supports all requirements publishers have regarding brand safety and white- and blacklisting on different levels.
Marco Klimkeit, CEO of Yieldlab comments: "We believe that growing alongside Adform will be key in building up our business at a European level. Our work together will not only significantly grow the demand-side offering on our platform, but also enable German agencies to interact with Yieldlab via RTB directly from Adform's platform. This places us at the heart of the growth of RTB in Germany on both the publisher and agency side."
Hendrik Kempfert, Commercial Director of Adform adds: "We are constantly looking at ways to
provide local support to specific markets, and our partnership with Yieldlab demonstrates our focus on delivering results in the European market. It also reflects the growing use of RTB in the German region, offering agencies better control over their ad spend and enabling them to more easily localise campaigns to different requirements."
Evidon Authorised as First Provisionally Approved Technology Provider for European Self-Regulatory Programme
Following confirmation of the agreement between the Digital Advertising Alliance (DAA) in the US and the European Interactive Digital Advertising Alliance (EDAA) in Brussels, Evidon – a world leader in audience data – is announced yesterday its status as a Provisionally Approved Icon Provider for businesses in Europe to comply with the European Interactive Digital Advertising Alliance's Self-Regulatory Programme for Online Behavioural Advertising using the industry standard Advertising Option Icon.
The provisionally approved status of Evidon as an Icon provider within the Programme is one key enabler in companies' compliance with the broad rollout of the EDAA's self-regulatory programme, which has ambitious goals for 2012. Evidon has been delivering the OBA Icon in agreement with DAA for EU clients since June 2011. As of May 2012, Evidon has more than 50 advertisers, ad networks, DSPs, agencies and publishers utilising its AdChoices notice in 16 local languages across all EU Member States. Evidon delivers the OBA Icon on more than 40 billion behaviourally-targeted ads each month, a significant portion of which are in the EU.
Alain Heureux, President of the IAB Europe and Chairman of the EDAA, comments: "The establishment of the OBA Self-Regulatory Programme through EDAA is a key step in helping to foster more transparent relationships between site owners, advertisers, technologies and consumers. We are pleased that Evidon, with its track record of partnering with the industry to power effective privacy controls worldwide, and broad, successful self-regulation, is now helping companies to put in place effective measures by providing the OBA Icon in Europe in accordance with this Programme."
Evidon's AdChoices solution for OBA Self-Regulation is a key part of an "ecology of solutions" that the online advertising industry encourages within the complex European regulatory environment. Commenting on Evidon's new status as an EDAA Provisionally Approved Icon Provider, Scott Meyer, Founder and CEO, said: "We are delighted with this endorsement and to be recognised as one of the leaders in providing privacy control through technical and compliance services. We look forward to working closely with the EDAA in helping to create a more trusted environment for everyone in the European online ecosystem."