Consolidation And The Rise Of Ad Tech Fatigue
by Ciaran O'Kane on 11th Jul 2013 in News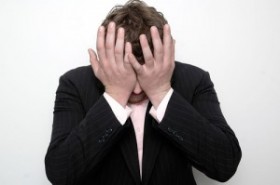 There are no obvious symptoms for this new ailment in the digital advertising space, but the effects of "ad tech fatigue" can be seen everywhere particularly among the industry trades. This week we were treated to a number of editorials highlighting the torrid state of ad tech, the drying up of follow-on rounds and how ineffectual all the companies in this category have been for both advertisers and publishers. You get the sense of a growing ennui among the trade observers around the latest crop of ad tech companies.
Once they were shiny and new, but these young bright things are getting a little haggard. And the five paragraphs or less used to outline the point of their link-baited headline suggests that the hacks are getting less enthused by the day. That is why we have now been conveniently pushed along to the natural end game: namely the IPO and consequently the consolidation. While the acquisition is still an option, nobody is biting.
Consolidation Is Inevitable?
It seems rather convenient that at least three to four publication literally published the same story this week. Not to be cynical here, but there are no such things as coincidences. Conversations were had, and the ball has started rolling. But here's the problem with consolidation: nobody is buying. There are a lot of big players sitting on a lot of cash, but they are waiting for the fire sale to begin. It is inevitable.
The only big acquisitions happening at the minute are on the marketing tech side. Both Salesforce and Adobe are spending a lot of money bulking up their enterprise tech business. But neither have shown much interest in buying ad tech companies. Lots of tyre kicking for sure, but no real commitment to buy. But you feel both won't stand on the sidelines forever – and that might be the only exit for a lot of these companies given the traditional buyers – Google, Yahoo and AOL – have checked out.
The Great Roll-Up
If no buyers are forthcoming in the coming months – or if in the eyes of the trades ad tech falls off a cliff – maybe we will see a series of strategic roll-ups. Given that agencies are moving away from the practice of siloisation, is there an opportunity for a group of point solutions to merge and offer agencies a technology to offers a consolidated buy across multiple channels? The difficulty there would be valuations and managing egos. But clearly there is some opportunity given how precarious the M&A market and how unpredictable the public markets are towards ad tech companies.
It was interesting to see IgnitionOne spin out of Dentsu this week. This suggests that agencies still don't want to own their own tech and would prefer to work with the best tech providers in the market. IgnitionOne has built a fairly impressive stack and clearly sees the independent route as a better choice for the company. It also points to a future where big agencies are looking for strategic partners with the ability to execute data-driven buys across search, display, video and mobile.
If some of these IPO-candidates go public you will see point solution acronyms like DSP disappear from the industry vernacular. The stack will be the new black – whether that is buy-side, sell-side or across both.
Ad Net Fatigue Sets In

It's not easy being an ad network. It's becoming increasingly more difficult to differentiate in a commoditised market – even more so when your biggest competition lies within the agencies themselves. Mandates and access to client data has blunted the ad net's competitive edge.
Some have tried the ITD route but the margins are so slim that it is difficult to run a successful business. The recent consolidation in the French ITD market is testament to the realities of the transparent 10%-15% model.
It is no wonder then that so many have decided to pivot to SSP or DSP land where the margins are terrible but the chances of survival are a little higher. These pivots require investment – and the VC community has played its part in helping to fund the new wave of ad nets. The simple fact is that unless you have scale you cannot survive in the tech market. Margins are slim, and it takes a lot of investment to build out tech. The ad network is still a mighty business – but it's a business built for profit not the big exit.
It is understandable why ad tech fatigue has set in, given the number of former ad nets pivoting towards the "ad tech". Why everyone wants to be a pure tech play is surprising.
Not all the spend will be consolidated within trading desks. Already we are seeing massive push back from agencies within groups like WPP and Publicis. The third party buyers might still be have a future but their aspirations need to change.
Instead of taking on hoards of cash, and looking to luck out on three-letter acronym, surely building a sustainable business with a differentiated model would be a better option for the ad net. Whether that's a verticalised or an "enabler" play, there is still opportunity at the agency level.
The industry has lost the run of itself with dreams of big bonanza IPOs. Consolidation needs to happen at the infrastructure level – not across the board. Let the likes of MediaOcean, Google, IgnitionOne, MediaMath, IPONWEB, Adap.tv or AppNexus build and consolidate that layer. And let the rest of us build and trade on top. Open APIs will allow innovative companies to evolve this industry. Only then can we treat the "ad tech fatigue" that seems to have taken hold in our industry.