AppNexus Debuts Research Study To Bolster Programmatic Understanding
by Ronan Shields on 1st Apr 2014 in News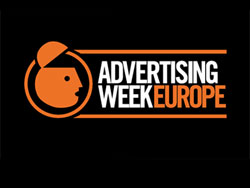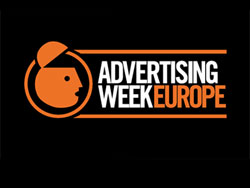 AppNexus has taken 2014's Ad Week Europe to unveil its latest partnership with research body Warc, as it aims to position itself at the vanguard of increased investment in programmatic by brand-side advertisers.

Speaking at the Ad Week Europe conference, hosted in London, representatives from both the ad tech firm and Warc launched their latest research study, that will look at the evolution of digital advertising and programmatic across Europe.
The launch takes place as programmatic advertising companies take unparalleled profile at the four-day conference where the industry assesses the best way to move ahead, with companies including AOL, Adap.tv, and MediaMath occupying several high profile slots.

The study has been billed as "one of the largest studies yet undertaken", with both outfits inviting advertisers to participate, and help them "explore the 'why' and 'how' of programmatic adoption".
The research study begins this week, with the final report scheduled for publication in May.
Questions in the study explore advertisers' priorities, such as what they want it to do, and how important is creativity, plus how do they think their media agencies' performance can be improved, as well as participants' levels of satisfaction over transparency within programmatic advertising.
Speaking from the stage during a jointly-hosted session at this week's event, David Tiltman, Warc, content development director, said: "We're starting to see programmatic used not just in DR, but also for brand building purposes.
"88% of marketers think that data is crucial to advertising, but 74% said they don't feel equipped to do it,
The startling figure above was quoted from a World Federation of Advertisers poll, with Tiltman adding that a better understanding of how programmatic buying works, can help brands affect a real difference in their marketing strategy.
Meanwhile, Nigel Gilbert, AppNexus' VP of sales for EMEA, took to the stage to explain AppNexus' motives for taking part in the research study.
He said: "Right now, 20-15% of all display advertising is programmatic. It's forecast to be half of all display within two years (making it all of DR spend).
"This means the market is growing up, it's moving into its teenage years, meaning it's going through an unpredictable phase, but it's growing up extremely quickly."
According to both AppNexus and Warc, this research study was an attempt to move the conversation along from: 'WTF is programmatic?!' To: 'How can I use programmatic to effectively improve ROI?'
Gilbert later went on to advise attendees on how they should approach formulating a programmatic strategy.
"Depending where you fit, you want to choose a company that suits your position in the market," he said.
"If you are a service-based company, you might want to avoid working with a company that has a large service division, as that might be a threat to your business."
The presentation also prompted a host of questions from attendees, most of which were interested in how the emergence of programmatic media trading will affect the business models of traditional media agencies.
While Gilbert acknowledged the potential for traditional media agencies to be usurped by automated trading – a threat raised here by ExchangeWire. Although he did add that he personally thought there are ways media agencies can pivot to sustain their futures.
"The opportunity is real for traditional agencies to succeed," he said. "The risk is real, yes. But the path has not been laid out just yet.
Dominance of Google?
Attendees, also quizzed Gilbert on whether the programmatic display ad business will end up dominated by a single US entity, i.e. Google, with Gilbert forecasting that the display ad business was unlikely to become dominated by the Mountainview-based company (just as search has).
The supply of programmatic is not consolidated as search, hence Google has not been as quick to penetrate every part of the market with its technology yet, according to Gilbert.
Meanwhile, AOL and its various entities used its speaking slots to underline the impending launch of its AOL One platform and using it can reduce the "technology tax" – a result of the fragmented nature of the ad tech industry. Similarly, Graham Moysey, AOL's head of international, used his panel session to allude towards a potentially interesting tie-up with Nielsen for its OCR product.
AdvertiserDataMartechMedia SpendProgrammaticTechnologyTrading