UPDATE: Quantcast buys retargeting firm Struq
by Ronan Shields on 2nd Oct 2014 in News


US-based Quantcast has announced the acquisition of UK-based retargeting firm Struq for an undisclosed fee, in what is the latest in a long line of M&A activity in the ad tech sector this year. 
Struq will now become past of Quantcast Advertise, with the two companies combining their office facilities London, New York, San Francisco and Los Angeles, with London becoming Quantcast's third engineering hub. 
Quantcast, whose prowess lies in its use of analyzing data trends to help advertisers 'prospect' for new customers online, announced the purchase yesterday (1 October) in a move Konrad Feldman, Quantcast, CEO, said enabled it to: "directly answer some of our clients' most pressing needs."
In a blog post announcing the transaction, Feldman added: "We will now be able to offer clients the opportunity to reach customers throughout the entire marketing funnel – from prospecting new potential clients to engaging those who are almost ready to buy."
Sam Barnett, founder and CEO of Struq, said: "Struq's mission is to revolutionise advertising through personalisation.
"Combining Quantcast's unrivalled data about online user behaviour with our ad personalisation technology will lead to a deeper understanding of users and enable us to more effectively personalise an ad to them."
News of the acquisition comes as Quantcast gears up for its SuperNova Real Time Advertising Summit in the UK next month, where it is primed to showcase some of it latest capabilities, and debate digital advertising effectiveness.
Feldman's comment that the addition of Struq's retargeting capabilities will answer some of their clients' most "pressing needs", is a telling phrase.
Although retargeting web users that have clicked on an ad, or visited visited a brand's website, is often derided among many marketers, for the more in vogue method of prospecting,  the purchase suggests retargeting capability integrated into a more broadened marketing stack provides significant value.
After all, rival retargeting firm, and fellow Europe-based ad tech entity, Criteo is now the subject of continued speculation that it is to be purchased by advertising holding group Publicis Groupe, with its share prices increasing by almost a quarter in the immediate period after these reports first surfaced.
Prior to this, Criteo also reported that its earnings increased 66.3% to hit €165.3m during the second quarter, as part of its latest earnings release. 
As mentioned above, Quantcast's acquisition of Struq, plus the ongoing speculation over a Publicis and Criteo deal, comes during a period of unprecedented consolidation in the ad tech scene, as the industry witnesses the rise of the 'mega stack'. An emerging trend debated at length by the ExchangeWire audience.
Last week alone saw a dual-pronged deal that saw AppNexus purchase publisher ad platform Open Ad Stream from Xaxis, while WPP (Xaxis' parent outfit) took a 15% stake in the ad tech firm.
Meanwhile, in the mobile space, Millennial Media announced that it has agreed to acquire mobile supply-side platform Nexage in a deal worth $107.5m.
The announcement of these deals come as advisory firm Results International demonstrated that the first half of 2014 saw 209 M&A deals in the ad tech sector, making it a record period for such activity.
In the aftermath of the announcement, ExchangeWire had the opportunity to catch up with Konrad Feldman, Quantcast, CEO, to discuss the rationale behind the Struq purchase, as well as what this means for the positioning of the company.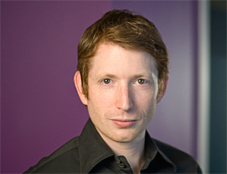 It was interesting that you said the addition of Struq's retargeting capabilities "directly answer some of our clients' most pressing needs", and that it meant Quantcast can address marketing needs throughout the 'purchase funnel'. 
Does this mean that your advertising clients are asking for such capabilities 'under one roof' as it where? 
KF: Exactly, providing a single source for proven prospecting, retargeting and dynamic creative offers buying efficiencies for our clients and also, importantly, results in superior return on advertising budgets.  With the one-stop shop we are creating, delivery can be moved seamlessly between tactics on the fly to optimise overall conversion volumes and return on advertising spend.
If so, what is the rationale of buying such a third party that provides such services, as opposed to building your own from the ground up? 
KF: With any product set enhancement you have to make a decision between build, partner or buy.  As our company and engineering team looked further into the market it became  increasingly clear that building effective DCO retargeting is non-trivial, requiring very significant engineering investment and the sort of feedback that only comes from running thousands of campaigns. We have an excellent engineering team and upon their evaluation we realised that it was better  to buy a market leader, giving us a proven product and even broader engineering capabilities.
Also, does this purchase count as an 'acqui-hire' in your opinion, and does it also mean that Struq's earlier clients will become Quantcast Advertise clients?  
KF: No, it's much more than that. Yes, we love the team, their capabilities and their vision, but this acquisition also provides a proven product with a significant customer base in Europe and the US, and a large and rapidly growing revenue stream. All current Struq customers will continue to receive the great advertising and service that they're used to and we'll also be bringing them the new capabilities afforded by integrating Struq into Quantcast Advertise.
Also, does it mean that we can expect to see future purchases from Quantcast in order to provide a fully comprehensive suite of marketing services? To ask a more direct question, would you rule out future purchases to make the Quantcast offering more fully comprehensive? 
KF: I would not rule it out.
DataDigital MarketingDisplayMartechProgrammaticTargeting