The Rise Of Multi-Screen, And Why 'Last-Click' Has To Go
by Ronan Shields on 25th Mar 2014 in News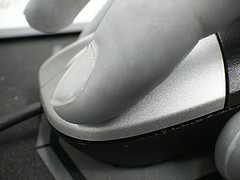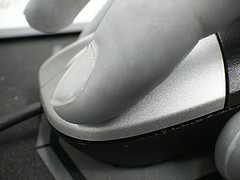 The consumer shift towards accessing the web on multiple devices, plus the (albeit nascent) emergence of connected TVs, has prompted advertisers to transition towards a more holistic model of campaign optimisation, and addressing how they attribute their media spend.
The key to unlocking this potential treasure chest of brand campaign spend (traditionally the reserve of more established outlets such as TV, or outdoor), appears to be in the clever collection of data, and accuracy of campaign management.
But poor media planning, and more importantly, naïve attribution modelling is condemning the programmatic sector to the peripheries of many media plans, and a certain amount of ridicule among some. ExchangeWire consults sources from leading programmatic advertising companies to examine how they aim to help evolve brands' attribution strategies, and embed themselves more firmly on their media plans.

In the more formative days of the web-based economy, the 'last-click attribution model' (i.e. where the last party to refer a 'conversion' is awarded the bulk of spend) was king.
However, even those with the most basic levels of marketing nonce are aware that such a strategy is hardly fit for purpose as we edge towards the midway point of the 21st Century's second decade. Although to date, few parties are talking publicly on how to evolve the sector, with those continuing with 'last-click' risking the credibility of employing programmatic advertising.
For example, a recent annual conference hosted by ISBA – a UK brand-side marketing trade body, i.e. those who ultimately decide where budgets are invested – panelists debated the pros and cons and programmatic trading. While marketers from some of the largest-spending advertisers on the planet lauded the potential of employing programmatic ad tech, some of the usual criticisms of clumsy executions, and ads 'stalking' web audiences around the web also sullied the reputation of the sector.
Latent demand awaiting intelligent modelling
Sarah Mansfield, Unilever's media director, UK & Ireland, says the prospect of changing attribution models can help disrupt the status quo, potentially giving way to new players taking prominence on brands' media plans.
She said: "I actually think we're about to see the biggest change in how we plan and buy media that we have had in the last 50 years.
"[With the right model in place] you'll be able to plan against an individual and an audience, as opposed to buying a set number of impressions, or a planning against a particular TV spot. The media plan will start to look very different as a result.
"It will start to be based around video formats, whether it be based around video, or display content, therefore how you plan, and how you buy your media will be far more importantthan the actual media owner you're delivering that impression through."
Clumsy retargeting
However, also on stage at the event was Tessa Alps, co-chair of TV trade organisation Thinkbox, who (justifiably) raised instances of how poor examples of poor retargeting can result in a terrible user experience, not just a failure to 'convert' a user.
"Are we making the best use of this? I get how we are trying to make the ads more relevant, I get that. But my personal experience of retargeting has been one of creepiness. For instance, you look at underwear on the internet and you get followed around by a big pair of pants for days," she told a guffawing audience.
"That for me is behavioural targeting at its worst!"
However, anecdotal as this example may be, the criticism is one that ExchangeWire readers will be familiar with, and an accusation they will most likely have had to contend with in the past when under scrutiny from media buyers.
For Phil Macauley, Quantcast, regional managing director, this is the result of too many advertisers employing the 'last-click' model, resulting in a host of advertising firms employing retargeting as they all compete to stay on a brand's media plan. The result is that a user is subsequently inundated with the same ads from brands they've just browsed.
"The reason you get such a high frequency is that the industry uses a [media attribution] strategy called 'last-click'. So what happens is that all the companies are trying to win 'last ad seen', they then pile as many ads in as possible; regardless if they're adding to incremental sales or not," he says.
"Retargeting may result in a surge of impressions but it still only accounts for about 15% of an [average] brand's budget. It also has the effect of hiding the performance of good prospecting… This then makes it harder to prove the one thing that advertisers ask us to do; drive incremental sales."
Adit Abhyankar, executive director at marketing attribution specialist Visual IQ, says: "Incentives drive behaviour. This is common sense. So if flawed attribution [models] leads to flawed allocation of performance credit, which then leads to incorrect incentives, you can bank on the fact that, it will also lead to bad decisions.]
Unilever's Mansfield further explains how a more sophisticated attribution model can elevate programmatic players from the 'test-and-learn' phase of their media plans, to the upper reaches of its media plans - where margins are a lot more handsome – resulting in a potential upside for media owners too.
"What RTB gives you is to be able to understand the value that an impression gives to you, and then be able to decide in that moment (i.e. is that consumer worth more to you and your brand and that moment in time), and if that is the only opportunity within a certain period of time that we have to deliver to a consumer then we might pay more for it than we would do otherwise."
Similarly, Mark Creighton, CEO of GroupM media-buying agency Mindshare, says programmatic media trading is often undervalued in terms of its potential among many on the buy-side that don't understand the potential of the technology.
He says: "People often put programmatic in the commoditised bracket, don't they realise how programmatic can be used for audience segmentation, improving the lifetime value of a customer, and improving their lifetime value."
Alternative attribution models
Many parties in the industry are guilty of ignoring the issue of the pitfalls of 'last-click', according to sources, but it is one that Quantcast, among others, that aims to disrupt the status quo.
"[Last-click] is a vicious circle, and one Quantcast are [sic] trying to break," says Macauley. "We're looking to produce an attribution solution, give it away for free, so at least people can learn something."
At present, Quantcast is making this attribution service available to agencies, which are in turn white-labelling the service, according to Macauley, who adds that this is an issue it aims to not only raise awareness of, but also come up with viable alternatives to 'last-click'.
Macauley argues that applying a robust data collection method, plus an intelligent attribution and lookalike modelling are key to more accurate targeting and achieving the potential efficiencies described by Mindshare's Creighton.
"It's crucial, you need to have the right messaging at the right time, and often you have a small window of opportunity. For instance, most people are in the market for a new car about every four-to-five years for about two-to-three months at a time," he says.
"You need to be able to pick up on these things very quickly, and for that you need a massive depth and variety [of data] to understand if they are on a path to conversion. What's just as important is that you have fresh data; and the method and place you collect it has to be very consistent.
"Then you can go back to the mathematical models, and work out all the variables [to assess where to buy impressions]," according to Macauley.
Fractional attribution
Ciaran McConaghy, marketing solutions director at data management platform (DMP), advises 'last-click' attribution only works when a campaign's goals are to drive visitors to a site, adopting a more holistic approach can help drive understanding of how digital media can affect offline transactions, as well as spot other media opportunities.
"'Last-click' only counts for about 6% of media spend, the rest is in the mid- and upper-funnel," he says.
Employing a 'fractional attribution' model - which involves looking at the path to conversion and choosing to attribute the sale not to just 'last-click - is much more complete," he says.
"This can also help clients challenge their own media plan, and spot audience opportunities where they previously would not have [i.e. they would prospect for new customers on media properties where they normally would not have]. Ultimately, it's down to them what they want to use it for ," adds McConaghy.
Robert Webster, chief product officer at Crimtan, both a DMP and demand-side platform (DSP), agrees with McConaghy, and suggests that attribution could be moved entirely to the first click, then split evenly across the user journey, for instance attribute 20% to the last click, 20% to the first and 60% split to all the other assists.
He adds: "Techniques like time decay or have some arbitrary other method to split the click… This model is superior to 'last-click' in that it rewards everyone that contributed to the sale, it is also relatively cheap and easy to implement.
"The problem with it is that it is completely arbitrary with no science behind why any such model is chosen. As a result it is unlikely to provide optimum results and may only marginally (if at all) improve upon 'last-click' models."
Converter/non-converter analysis
Another popular alternative to 'fractional attribution' is the 'converter/non-converter' model, where an advertiser analyses the impact of each media placement by assessing the conversion rates they generate.
Webster goes on to explain: "For example, if Crimtan is on the plan, does the conversion rate for users Crimtan targets improve? The amount that conversion rate improves is used to attribute sales among all partners."
Such a strategy involves using sophisticated mathematical models based on things like Bayesian probability and game theory to calculate impact each piece of paid-for digital media has had on conversion rates, according to Webster.
Using such strategies has had a considerable impact on the desirable skill sets among media buyers, a phenomena acknowledged by Mindshare CEO Creighton, as well as ExchangeWire in a piece published earlier this year.
How to measure 'brand programmatic'
Crimtan's Webster goes on to add that the industry needs to move away from assessing 'brand campaigns' by measuring standard metrics such as click through rates (CTRs) if programmatic companies are to appear on advertisers' brand media plans.
"First off we need to identify what the brand campaign is trying to do, is it to drive awareness, consideration or even loyalty," he says.
"With that in place different methodologies can be used to measure performance. For me, measuring new unique users is a more effective awareness metric than the ubiquitous CTR, cost per engagement could be improved to cost per new engager (or repeat-engager if desired)," adds Webster.
"Brand advertising will always be a bit more art compared to the science in direct response, and rightly so. What is needed though is more trust in the effectiveness of programmatic brand. Strong (and positive) brand studies using many and more of the methodologies listed above combined with a digital, universally trusted equivalent of TV's ubiquitous TVR would have much more impact that attribution modelling alone," he says.
Visual IQ's Abhyankar agrees but adds that an industry-wide education plan will be needed before such sophisticated models are widely employed, and programmatic is accepted as a way of enhancing a brand's media plan, not just as a means to channel leftover brand spend.
"Getting organisational buy-in to breakdown silos and exhibit the fortitude and courage to change long established decision-making workflows are the real hurdles that get in the way. But we see very clear signs this is rapidly changing as advertisers seek to capitalise on omni-channel marketing," he concludes.
AdvertiserAnalyticsattributionBrandingCross-ChannelDataDigital MarketingDisplayDMPIndustry InfrastructureMartechMedia SpendPerformanceProgrammaticTargetingTechnologyTradingTrading Desk