'Better Together?' – The Publisher Co-op Model Explored
by Ronan Shields on 4th Feb 2015 in News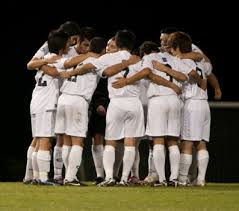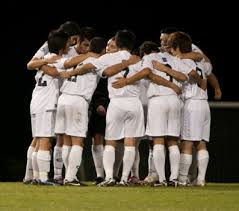 As premium publishers face growing pressure from scale players such as Facebook and Google, when it comes to advertising budgets, ExchangeWire explores the possibility of them acting collectively. 
Under pressure to prove their value to advertisers when up against the scale players of Silicon Valley, premium publishers are increasingly exploring exploring business models where they can prove a point of difference.
Premium publishers in Europe have become proven pioneers in establishing the 'publisher collective' – or 'coalition' – model whereby they jointly form an independent entity that essentially acts as a clearing house for their advertising inventory that was unsold via other methods using ad tech.
French publishers are widely recognised as the most advanced in espousing this model, with La Place Media, a collective consisting of 12 premium publishers powered by Rubicon Project's platform, established back in 2012. This was followed by the establishment of Audience Square, a similar offering powered by AppNexus, also established in the same year.
Collaborative benefits
Some La Place Media (LPM) publishers leverage the Rubicon Project technology to broker direct deals – a strategy facilitated with Rubicon's purchase of iSocket and Shiny Ads – as well as private marketplaces (PMPs) in addition to using LPM as a clearing house, according to Fabien Magalon, La Place Media, managing director.
Magalon explains the initial benefit of acting as a collective also simply boils down to making it easier for advertisers to buy premium advertising slots, which are differentiated from Google and Facebook's long-tail inventory, at scale.
He adds: "Some of the benefits for our publishers also include building data and audience segments at scale. By acting together there is also improved accuracy [and value for advertisers]."
Difficulties in 'letting go' 
However, publishers elsewhere (notably the UK) have historically proven reluctant over such collective action in the face of intense competition posed by the likes of Google, et al – a pool of new competitors that is also being swelled by the entrance of brands looking to act as data brokers.
Magalon does concede that there are certain perceived "disadvantages" to the collective model. He says: "Delegating externally the responsibilities around programmatic sales can be regarded as a loss of control in terms of strategy."
In addition, "collaborating with traditional competitors brings with it its own complications", he adds.
Paul Hood, Archant London, digital director, further explains some of the anxieties over acting as a collective by adding that publishers need to be assured of control.
"The co-operative model is a sensible approach, but some [publishers] are worried about having their CPMs subsumed [by a wider strategy that is not always in their individual control]. You need to be assured that you have control of your floor prices and yield."
Nigel Gilbert, AppNexus, VP of sales, Europe, further explains some of the difficulties in effectively getting into bed with the traditional 'enemy'.
He says: "It is natural that there can be differences of opinion around inventory value, as well as variations on how pages and ad placements are laid out."
He further explains how differences in opinion among coalition partners can be resolved by adopting a tiered approach to aligning their respective audiences.
"One way to achieve this is a tiered approach, each with its own price point, reflected by transparency on the impression, size of ad unit, and placement on the page," says Gilbert.
Magalon goes on to address fears over the perceived threat that collective action can negatively effect individual publishers' inventory pricing, saying that LPM members' yields are improving.
Gilbert goes on to echo Magalon's sentiments: "The more complex the offering becomes, the higher the revenue and yield opportunity can be."
Publishers in the UK are beginning to acknowledge the benefits of such collective thinking, with the Association of Online Publishers (AOP) saying that its members were consulting with ad tech vendors to create a "high-quality marketplace that will enable agencies and buyers to target desired audience segments easily and efficiently within brand-safe environment".
Tim Faircliff, AOP, executive chairman adds: "The AOP, amongst other things, helps publishers explore many different business models and opportunities.
"Discussions around this marketplace are still very much ongoing, but the AOP is fully confident that with the right planning and consultations, it will bring break new ground and bring unrivalled benefits to the UK publishing sector.
The 'European model'?
Jay Stevens, Rubicon Project, general manager, international, says this model had proven popular with European publishers in particular by explaining that ad budgets there are much smaller, compared to the US.
For instance, in the US, a single salesman working for an individual publisher can broker a deal that takes in the entire country (which has a population of hundreds of millions), but in Europe there is simply not that scale.
He adds: "In Europe, there's much more incentive for co-operatives to emerge. Particularly as automated [media] trading replaces manual, it makes sense to do this."
This is only fuelled by the increasingly aggressive competition posed by the Silicon Valley players, he says, particularly as demand increases for mobile media placements; which are not as easy to target due to the lack of cookie functionality on such devices.
With Facebook in particular (since the launch of its Atlas ad server) ramping up competition in terms of cross-screen targeting, the benefits of acting collectively are apparent.
Gilbert adds: "As the programmatic wave covers the market, presenting opportunities for buyers to purchase single impressions, targeted to data from large exchanges. Once again, publishers had to adapt to massive change.  This is all happening at the same time that their users are migrating to mobile – meaning, more change!"
Rubicon's Stevens also echos this message. He says: "As the competitive threat that is seen from the American giants becomes more clear, it brings traditional competitors together, and this is true really in almost every market."
The message clearly seems to be gathering pace across the continent. In addition to the revelation that UK publishers are also opening up to the model, Stevens adds that Rubicon is powering six collectives across Europe, including markets such as the Czech Republic, and Denmark.
The latest addition to the Rubicon-powered publisher collectives in Europe is in Greece, where seven publishers (24Media, DPG, OliveMedia, Adweb, Dolnet, Pegasus, AtticaMedia), are adopting this model.
The collective model too seems to be gathering pace elsewhere across the globe in markets where individual publishing houses find it difficult to amass the scale advertisers are now asking for, with publishers collectives now forming in Australia, Canada, and South Africa.
Gilbert sums up the current dilemma facing premium publishers: "Given the current [industry] backdrop, it is logical to see an air of solidarity emerging among publishers. They understand that there is plenty of room for differentiation; but they share a common challenge from the Googles and Facebooks of the world."
However, the model is not seen as a silver bullet to cure all publisher woes by every sector of the industry. Rebecca Muir, ExchangeWire, head of research and analysis, says the strategy of pooling numbers provides limited gain.
She adds: "The idea of a publisher collective is smart, it allows smaller publishers to leverage the power of the group and step up to compete with those who are much bigger, which ultimately provides greater revenue than if they operated alone.
"However, simply acting as a collective is not going to provide long-term success as there is a limitation to the growth potential of the group."
In the second instalment of the examination of this model, ExchangeWire explores some of the attitudes of media buyers.  
AdvertiserExchangeProgrammaticPublisherTrading