Publisher Co-Ops – The View From the Buy-Side 
by Ronan Shields on 5th Feb 2015 in News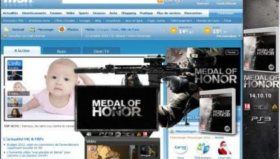 With large-scale publishers increasingly convinced of the benefits of pooling their resources to trade media via premium exchanges and therefore better compete with the likes of Google, ExchangeWire examines some of the issues around transparency and this model.  
With the recent emergence that publishers in the UK are poised to introduce a collective advertising exchange into Europe's biggest programmatic market, ExchangeWire examined the model's increasing popularity among premium publishers across the continent. In this second instalment of the examination, ExchangeWire addresses advertisers' concerns.
Advertisers and brands love innovation, but hate uncertainty – or 'risk' if you want to be alarmist – and the prospect of buying advertising slots programmatically poses both, especially in dealing with exchanges.
One of the key causes of such uncertainty is concern over ad misplacement, with several prominent media buyers expressing concern over the potential of this when dealing with publisher co-ops during the course of ExchangeWire's inquiries.
Risk, even in a 'brand safe' environment
One source noted: "Not having exact URL impression sight over where your ads are appearing is a concern, even when you know the content is well produced."
For even though many of the publisher co-ops in the industry promise 'brand safe' environments with quality content as the result of high levels of investment, the potential for 'unfortunate' ad placements is still present.
For instance, it's unlikely that McDonald's marketing department would want its ad to appear next to the premium piece of content below.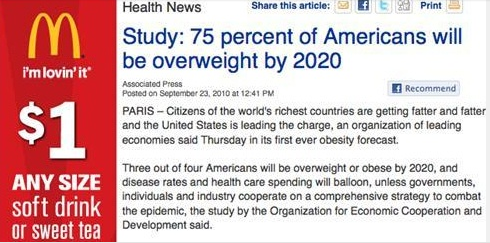 The risks involved with such instances of ad misplacement are not just with the advertiser when it comes to premium publisher exchanges (or indeed any automated trading environment).
Take the below instance for example, it's also highly unlikely that the Jerusalem Post was intentionally advertising pork-based products to its readers, (Pinterest page even has a dedicated page for instances of ad misplacement).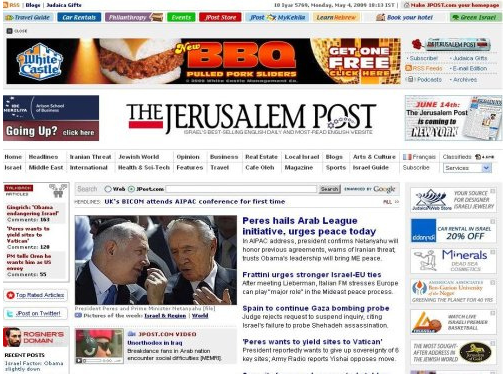 More seriously, such instances (as rare as they may be) are likely to scare-off advertisers, particularly those that control the purse-strings of the more lucrative brand advertising budgets.
These instances occur as advertisers trading media via exchanges tend to buy and sell  'audience' (i.e. 'Just who is going to see my ad?'), as opposed to 'context' (i.e. 'Where exactly will my ad appear?', leaving the possibility of such instances occurring, according to sources.
Nigel Gilbert, AppNexus, VP strategic development, says: "Inside the coalition, the offering is about presenting parity of transparency and placement for the more retargeting focused advertisers.
Fabien Magalon, La Place Media (a France-based premium publisher exchange), managing director, says the key difference between a premium publisher exchange, as opposed to more open environments is both the quality of the media placement, plus the improved levels of transparency.
He adds: "We offer both context and audience [in terms of the media buy], as well as much more. For instance, through La Place Media, you can buy both a female audience, or within a 'female environment', where we can also guarantee high rates of viewability."
Transparency 
However, Mark Syal, Essence, head of media practice, says: "One of the most vital aspects of programmatic is to provide transparency for brands. That's the first challenge for any publisher consortium that emerges in the UK – they need to provide transparency if they want to thrive.
"Essence's experience with this type of consortium [a premium publisher consortium mooted similar to the AOP-back one mooted in the UK] is that they provide significantly less transparency than when we work directly with media owners."
As a result of this, Essence has reduced its spending with such outlets, according to Syal, who claims that the media agency (an independent media buying agency working on behalf of Google and other clients) now prefers to work with publishers directly.
He adds: "Without transparency you can't identify the placements that are performing well for brands and work to remedy placements that aren't working so well."
Assurances & investments
Indeed the mounting public concerns over transparency in exchange-based trading that recently prompted two of the biggest ad tech providers powering much of these premium publisher consortia (AppNexus and Rubicon Project) to make both public assurances as well as sizeable investments over the safety of their tech platforms.
This began back in September when AppNexus announced a tie-up with a host of third parties, including WPP's Xaxis, DoubleVerify, Integral AdScience, to agree a common currency on what constitutes click-fraud, and also announced an initiative where it won't charge advertisers for invalid traffic beginning this year.  
Announcing the initiative at the AppNexus Summit, Brain O'Kelley, AppNexus, CEO, said: "O'Kelley vowed to cut-off all sources of such traffic on its exchange, plus not to charge advertisers for traffic that both firms deem to be invalid.
"As long as everyone points the finger at everyone else, and doesn't agree on a common currency, then the problem will continue. I think it's time for us to agree on a common currency for fraud and invalid traffic."
He later added: "It doesn't have to be perfect, we just have to agree. I thought that I'd be the only one up here saying this, but I've spoken to people at Rubicon Project, Pubmatic, Yahoo and Microsoft and they all agree."
The scheme, dubbed the Certified Supply Programme, will examine inventory supply initially using AppNexus' proprietary technology and ultimately DoubleVerify and Integral Ad Science's independent third party verification technology.
Inventory that is found to be correctly represented and verifiable, with no non-human traffic, will be denoted with the "Certified Supply" label, this move followed AppNexus' purchase of French viewability firm Alenty.
New trading models
Similar to AppNexus, Rubicon was also on the acquisition trail last year, shelling out what was believed to be $30m for the dual acquisitions of iSocket and Shiny Ads. Both the iSocket and Shiny Ad's technologies will now be combined to offer a "full-stack" programmatic guaranteed offering.
This adds to Rubicon Project's existing auction-based offerings, and the move was seen as one to accommodate advertisers' increasing preference to deal directly with the publishing houses.
Occasionally referred to as "automated guaranteed", this method of buying, media is prevalent in the television market, lets media owners set prices for guaranteed audience impressions, and buyers to discover and buy those guaranteed audiences.
This method is reported to return CPMs that can be up to 10-times that of RTB prices for media owners, and in return delivers greater access to premium inventory for media buyers.
What does this mean for the publisher co-op? 
So if  advertisers are increasingly wanting to deal with publishing houses directly, does this mean the co-operative model is an out-dated way to sell media programmatically?
AppNexus' Gilbert reminds us that the key to the publisher collective model is that it equips them with a scaled offering when it comes to competing for ad spend against the likes of Google and Facebook.
He adds: "Publishers have had a tough ride over the last 20 years or so.  Many large news organisations were late to adapt to the online age.
"As markets weakened, Facebook and Google posed a serious challenge to publishers.  Their growing importance made it hard for content companies to invest in new platforms and resources and started a dogfight amongst each other to grab share. "
So despite the increased desire for direct deals, the collectivist model is likely to endure.
Gilbert adds: "Publishers understand that there is plenty of room for differentiation; but they share a common challenge from the Googles and Facebooks of the world.  So they've continued to attract talent, retain and grow audience, and work together to preserve independent advertising channels."
However, while Rebecca Muir, ExchangeWire, head of research and analysis, does back the collectivist idea, she also urges publishers (as well as the collectives they form) to invest in ad tech, and no just rely on numbers.
"The most successful publishers are embracing technology in order to help monetise their website. Technology allows publishers to make better use of the wealth of first party data at their disposal and offer more targeted, more engaging advertising," she adds.
TagsAd NetworkAd VerificationAdvertiserExchangeTargetingTradingViewability